Director and actor Matt Ross on his new film Captain Fantastic, American Psycho, parenting, and the Presidential election
Captain Fantastic, which won Best Director in the Un Certain Regard section of the Cannes Film Festival, was based partially on Ross's experience growing up with parents who wanted him to be erudite, rather than just playing Playstation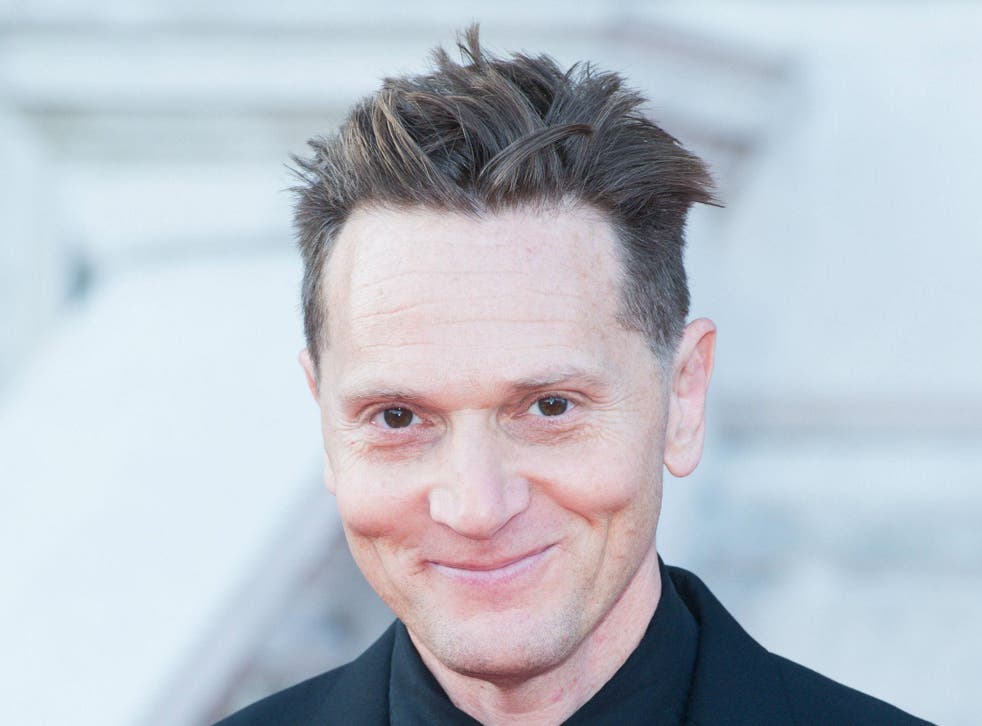 Kids today, they spend way too much time looking at screens when they should be with friends, reading books or doing outdoorsy stuff. Well that's the general consensus anyway. But what if there were kids that didn't conform, who learned about survival skills, politics and life's practicalities? That's the premise of Captain Fantastic, an exceptional new film from Matt Ross, which won Best Director in the Un Certain Regard section of the Cannes Film Festival.
To give you an idea of where Ross's ethos lies, he tells me in a London hotel, "I like to think that I invented Noam Chomsky day." It's a day celebrated like Christmas by single father Ben, played by Viggo Mortensen and his kids in Captain Fantastic.
While he might be winning gongs as a director, 46-year-old Ross is better known as an actor. He plays company owner Gavin Belson in Silicon Valley and as Big Love's Alby Grant, in which he was related to characters played by Harry Dean Stanton and Chloë Sevigny. He has also appeared in a number of iconic movies, Face/Off, The Last Days of Disco, American Psycho, The Aviator and Good Night, and Good Luck.
Although the American says a lot of his acting decisions are governed by necessity and the need to make rent: "When people talk about having a career, for me a career implies choice. If you're a famous actor, you can chart your career and say I'm really interested in 19th century novels and want to make them into films, then you can do that. I'm not that kind of actor, I don't have that power, it's more: do you want to do this or that?"
But as a scriptwriter, he could let his imagination run wild and talk about his life's lessons and concerns. Captain Fantastic started with the simple question: "Am I being a good parent?" His daughter is 13 and his son nine. "I was one of those men that were constantly worried about parenthood. I was fearful of things. I do think that I had lots of questions about what I would pass onto my children, and it can be as superficial as music taste, or wanting your kids to appreciate the same books and films you love. I say this frequently: you begin to curate your children's lives, and that is a huge responsibility. Some people don't engage in it at all, they just send their kids to school and what happens, happens."
The film starts with the family living on their own in a forest, outside of the system. The kids are home-schooled as Ben believes the American school system is geared towards conformity and materialism. There are echoes of Ross's own upbringing in this situation. His parents separated when he was young and his mother was interested in alternative living situations: "It's the early 1980s not the 1960s and so the people that lived in these communities were not hippies, they tended to be artists. So of course some of the things in the films are autobiographical, but the film is not about communal living or mental illness."
He still admires groups such as the Back to the Land movement and those wanting to live off the grid and be self-sufficient. "I have chosen as an adult not to do that and really honestly, it comes down to it being really difficult to live like that. I don't know how I would support myself as someone who writes films and directs film. I live in northern California, so already I live far from Los Angeles, far from the industry. If I moved to Oregon where I am from, then it would be really difficult and I'd never see my family ever."
Growing up, he also spent a lot of time in England, living in Sussex and East Grinstead. Africa was another destination. But no matter where he was, even in America, he felt like an outsider. "I felt not dissimilar to the character played by George MacKay who feels the need to leave the forest. I was a little younger than his character when I began adolescence and being attracted to the opposite sex, I remember feeling that I wanted to be around kids my own age."
The nomadic upbringing was also experienced by his leading man, Viggo Mortensen, and is common to many in Hollywood. "The only kid who was the same age as me growing up was my little brother," says Ross. "You become isolated and have a lot of time on your hands and are daydreaming. Viggo has talked about it a lot. I think he says something about a nomadic lifestyle leading to a desire to make art and there is a truth in that – you feel the need to communicate with someone."
Access unlimited streaming of movies and TV shows with Amazon Prime Video Sign up now for a 30-day free trial
Sign up
Ross almost missed the ceremony at Cannes when he won the best director award. The length of the festival means that many directors leave town before the closing ceremonies and the awards announcements. Ross was in Paris with his family when he got the call that the film had won a prize. He rushed back to Cannes, and then got stuck in a traffic jam on the Promenade de la Croisette. He had to get out the car and run down the street in his black tie.
He almost missed the one award ceremony he has always dreamed of attending. "As a film going geek and cinephile, who also goes to see two films a day, although I'm not asked to review them, it was very meaningful. I have to add that we can all agree that awards are silly in some way. Having said that, this was very meaningful, because peer approval is very significant and this is what it was. I started acting in theatre and also writing and directing when I was 12-years-old, so for me personally to be identified as a director who has done significant work was really meaningful to me."
He also has a lot to say about films. We argue about the merits of Mary Harron's adaptation of American Psycho, in which he played Luis Curruthers. I say I'm not a fan of the film, yet he says, "I felt that it was a great manifestation of the book." It turns out that he didn't like the book as much as I did, so didn't mind that the sense of mystery and blurring of fact and fiction that was a feature of the book, didn't exist in the film. This leads to conversation on schlock and horror with him admitting that he was scarred as a child by watching Halloween on his own, "It burned a hold in my cerebral cortex and so now I'm sensitive to that stuff."
We chat about Harry Dean Stanton who he is awe of. The actor recently turned 90, but only a few years ago would put Ross to shame by his ability to do a whole day of work on Big Love and then go to the Viper Room to play a set in the Harry Dean Stanton Band, while Ross went home to bed: "He is amazing, and may be a vampire."
He is also full of praise for the writers of Silicon Valley, "They have done something extraordinarily difficult: they have made math's fun and captivating."
Then our conversation returns to his true hero, Chomsky. Ross has never met the writer, although he has seen him talk four or five times. He's included quotes from Chomsky in the film, but does not know if the social commentator and author has seen Captain Fantastic: "The only interaction we had with him when we made the film was that we had to clear a quote. Most people get lawyers involved over clearance, but, and I think this is indicative of the man, his response was to say, please just quote me correctly."
We end by chatting about the forthcoming Presidential election. He laments the two party system in America, and having lived in Italy, despite all the constant changes in government, feels that their parliamentary system with proportional representation is a better model because, "the need to build coalitions is bipartisanship. I have seen throughout the world that a parliamentary democracy functions at a higher level in terms of helping social democracy than a two-party system does."
Then there is the fear of Trump winning the forthcoming election, which he doesn't think will happen, nonetheless he quips, "Really what needs to happen is that maybe Great Britain needs to reinvade the country! You know what my great hope is, it's that Canada come down and invade the United States and we just become another province of Canada. That would be so fantastic."
Captain Fantastic is out now on Blu-Ray & DVD.
Join our new commenting forum
Join thought-provoking conversations, follow other Independent readers and see their replies