Cannes Film Festival 2015: Likely winners, films to look out for and everything else you need to know
From A-listers to up-and-coming directors, here's what to expect from the prestigious festival this year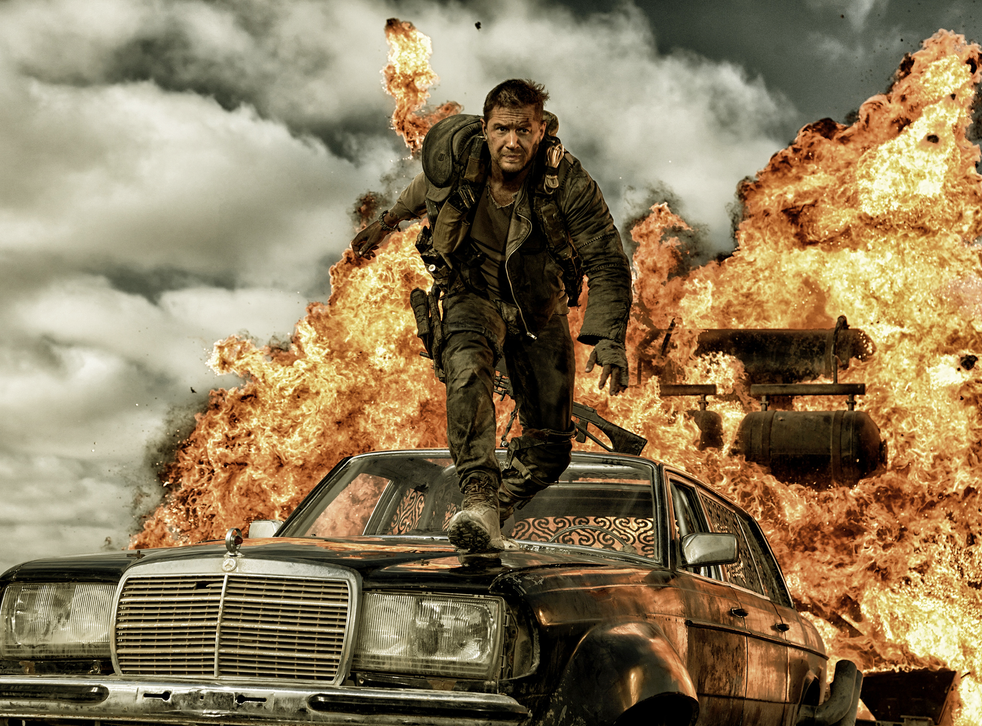 The Brits: The British aren't coming! Mike Leigh and Ken Loach were in competition in 2014, but UK films are conspicuous by their absence from Cannes this year, the exception being a midnight screening of Asif Kapadia's Amy Whitehouse documentary, Amy.
On the bright side, there are British producers behind Todd Haynes's Carol, a 1950s-set romance between Cate Blanchett and Rooney Mara, while Film4 has funded four contenders. But it's a shame that new films by Ben Wheatley, Stephen Frears, and Terence Davies weren't ready in time to bathe in the Cannes spotlight ... or else they weren't good enough.
The A-listers: Where to begin? Perhaps with Tom Hardy and Charlize Theron, who will burn rubber in Mad Max: Fury Road whose world premiere, out-of-competition, will take place on the second day of the festival.
Other starry combinations set to be smiling outside the Palais des Festivals include Vincent Cassel and Salma Hayek, getting weird in Tale of Tales, a Gilliamesque fairy-tale horror from the director of Gomorrah; Michael Fassbender and Marion Cotil-lard, strutting their Shakespearean stuff in Justin Kurzel's Macbeth; and Matthew McConaughey and Naomi Watts in Gus Van Sant's The Sea of Trees.
The ones to watch: Yorgos Lanthimos's very odd Dogtooth made him an art-house darling in 2009. But the Greek director's international profile is set to soar courtesy of The Lobster, a sci-fi comedy starring Rachel Weisz, Colin Farrell, John C Reilly and Léa Seydoux. It's set in a hotel in a dystopian future, where the residents must find a spouse within 45 days to avoid being turned into wild animals. Meanwhile a newbie writer-director to look out for is Sweden's Magnus von Horn whose debut feature The Here After, about a young jail-bird's return to society, screens in the more experimental Director's Fortnight line-up and its pedigree is promising: its Polish cinematographer is Lukasz Zal, who was Oscar-nominated this year for Ida.
Tips for victory: Italy's Paolo Sorrentino nabbed the Oscar for Best Foreign Language Film last year with his Fellini-esque masterpiece The Great Beauty, so his follow-up, Youth, starring Michael Caine as a retired conductor, must be a Palme d'Or frontrunner. Japan's Hirozaku Koreeda, cinema's most tender observer of family life, won the Jury Prize with Like Father, Like Son in 2013, so hopes are high for Our Little Sister, a drama about four sisters sharing their late grandmother's house. And watch out for Denis Villeneuve's mob thriller, Sicario, with Emily Blunt, Josh Brolin and Benicio Del Toro. One of the Jury members, Jake Gyllenhaal, starred in Villeneuve's last two films, Prisoners and Enemy, so it's safe to say that he's a fan.
New this year: A new ruling: no selfies. The Festival's director, Thierry Frémaux, believes that taking a taking a photo of yourself is "ridiculous and grotesque", and will discourage celebs from the practice.
Interesting fact: Last year, Michel Hazanavicius's The Search and Mike Leigh's Mr Turner were both two-and-a-half hours long, but they were mere trifles compared to Nuri Bilge Ceylan's Palme d'Or-winner, Winter Sleep, which ran for 196 minutes. However, all of this year's competition films are mercifully short: the longest clocks in at 130 minutes.
Where to party: A brief stagger from the Palais des Festivals, there are club nights in every beach bar and hotel: the roof of the Marriott houses Cannes' quintessential Euro-trash pop-up club. Away from La Croisette, the Villa Oxygène is the place for pool parties, while the Hotel du Cap offers old-school glamour at its Vanity Fair dinner. All you need now is an invite.
What to say: "The official line-up isn't bad, but what do you think about this year's Quinzaine des Réalisateurs? Or Director's Fortnight, to translate."
What not to say: "Are Sly and Arnie due back? Last year's Expendables 3 press conference was my highlight."
The Cannes film festival runs from 13 to 25 May, visit festival-cannes.com
Join our new commenting forum
Join thought-provoking conversations, follow other Independent readers and see their replies