Naomi Watts: 'I think of my career in two parts: before and after Mulholland Drive'
The actor talks Netflix's Gypsy and watching King Kong with her two children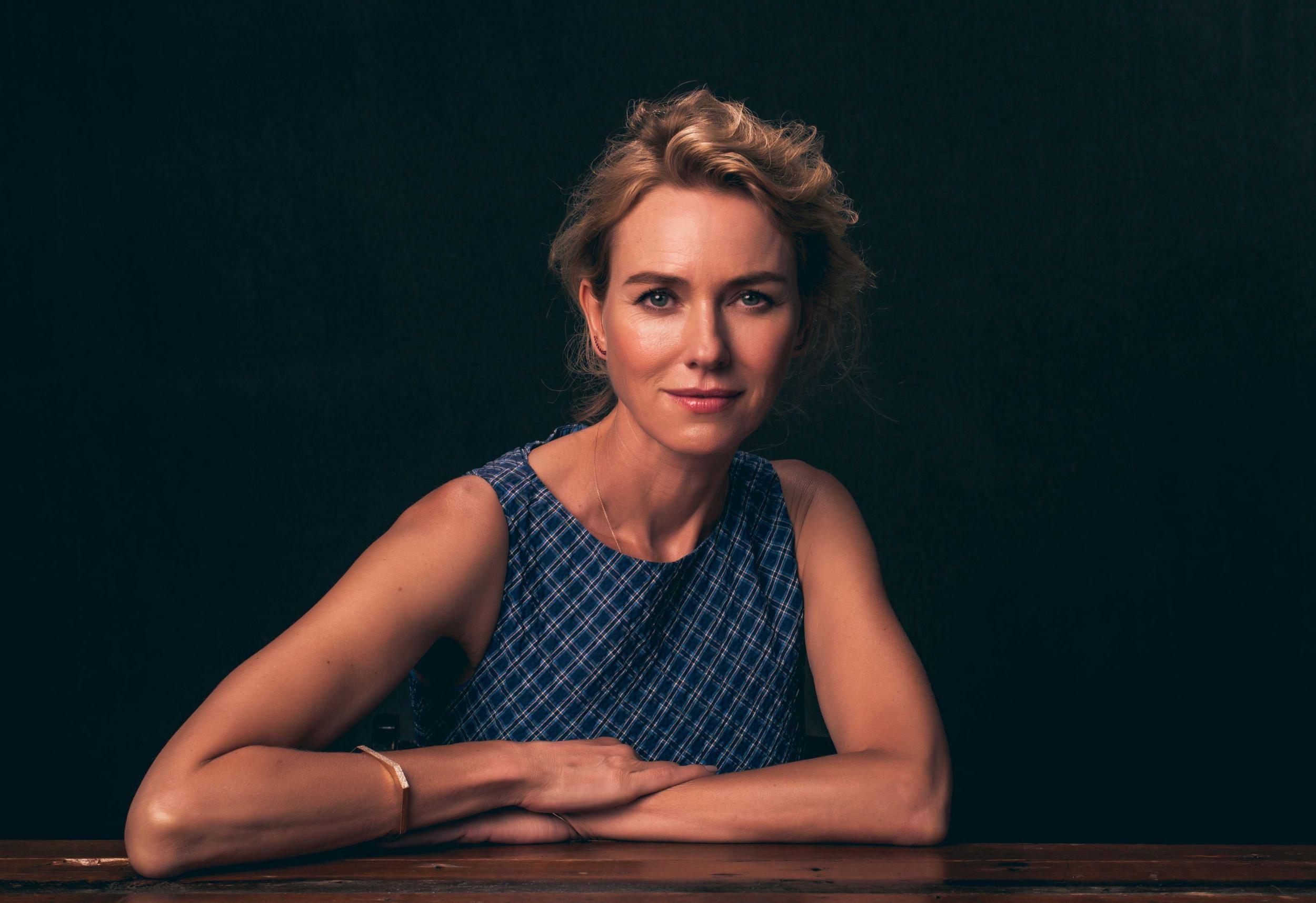 Two Oscar nominations, numerous box-office hits (King Kong, The Ring, The Divergent Series), and roles in critically acclaimed smaller-budget flicks (Birdman, Mulholland Drive): Naomi Watts boasts a truly spectacular CV. Yet, perched on a white sofa in an enormous London hotel room, Watts seems ever so cautious discussing her new Netflix series, Gypsy.
"I liked that this was not your stereotypical woman," she says of the main character, Jean Holloway, a New York therapist who becomes enamoured with one of her patient's former partners. "She straddles both worlds of being good and bad. You don't see that much from a female point of view. You see that antihero thing a lot more with men, and audiences are more accepting of it, but it's just human nature."
The show's creator, Lisa Rubin, has given a similar response to journalists asking about the negative reviews Gypsy has received, explaining how viewers are not adjusted to seeing women that "have the same sort of hidden dimensions as men". Men have, as TV watchers likely know, dominated the anti-hero character, from Breaking Bad's Walter White to Don Draper in Mad Men.
Despite having an empty IMDB page, Rubin was a key figure in persuading Watts to join the project. "She was very articulate," Watts explains. "She wanted Jean to come across as someone reinventing themselves, even if life looked perfect from the outside. On the inside, she was suffocating and felt the need to dig deeper, to shake up her life."
Of course, it took a team of women to bring Jean to life, including Fifty Shades of Grey director Sam Taylor-Johnson, who helmed the first two episodes. "Working with this collective group of strong women, you feel like you're in safe hands," Watts says. "It's the best way to achieve what's on paper, with them in a collaborative effort with strong minded women."
For the more risqué scenes in Gypsy, having women behind the camera made things a lot easier, creating a relaxed environment that brings out the best in each other. On other projects, though, that hasn't always been the case.
"You get deep very quickly with other women," she explains. "Inevitably emotions do play a part but you get over it very quickly and get back in. Women expect a lot from each other and I love that about my female friendships. I'm definitely a woman's woman, I like to surround myself with strong women. Ones that are not afraid to tell the truth."
Netflix has been at the forefront of creating many female driven shows. Recently Glow reached the streaming service, fronted by Alison Brie – an actor who expressed similar sentiments about working with women on set. Then there's Orange is the New Black, a prison-based comedy-drama that has won umpteen awards and been celebrated as a progressive vision of women on screen.
However, while women have been brought centre stage on television, cinema has fallen behind. Just look at Marvel's latest offering of superhero flicks – Spider-Man, Thor, Captain America, Guardians of the Galaxy: the female characters barely exist.
Access unlimited streaming of movies and TV shows with Amazon Prime Video
Sign up now for a 30-day free trial
Sign up
Access unlimited streaming of movies and TV shows with Amazon Prime Video
Sign up now for a 30-day free trial
Sign up
"It feels like we're at a place where the film industry is bottoming out," Watts says, sounding more energised. "There's not a huge volume of female-driven dramas being made. It's all very much sci-fi, or superheroes, or franchises, or comedies that are very much are not my passion projects. It's true of the writers who have left that arena and gone to TV. I have to go where the writers are."
One of the places where female-driven dramas should thrive is art-house cinema. Even there, though, women are being underrepresented. Earlier this year, Jessica Chastain told an audience at Cannes Film Festival that she was "disturbed" by the representation of female characters on film.
"It's getting better, and we're moving forward because people are being vocal about it," Watts says. "We're really making strong efforts to fulfil, not just in front of the camera but also behind. Because why shouldn't we be yearning for those stories? We're 50 per cent of the population, so why aren't there interesting stories about women?"
Watts has starred in many smaller-budget films, often balancing larger roles with like of the Oscar-winning Birdman. The most important has been Mulholland Drive, the David Lynch-directed TV show-turned-movie that has been heralded as one of the greatest films of the 21st century. Mulholland Drive launched Watts into the consciousness of many viewers, the actor having only starred in much smaller roles beforehand (including a voice role in Babe: Pig in the City).
"I think of my career in two parts; before Mulholland Drive and after," she says. "Certainly, since Mulholland Drive, I've had much more opportunity to pick and choose projects. I've had moments where my picker is off, and things have not turned out as well as I hope, but I'm always looking to do new things and change it up.
"That sometimes means working with a new filmmaker because I'm mad about the role. And sometimes things turn out brilliant, like The Impossible. [Director JA Bayona] had only done one thing before."
Indeed, The Impossible was a brilliant choice for Watts, leading to a second Academy Award nomination for Best Actress following 2003's 21 Grams. Gypsy seems like a similar risk for the actor – a project from someone with little experience. But, according to the critics, her picker may have been very off this time. "All I could think about was the end result, what it was going to be like," she explains, talking about her thoughts before the project. "I liked this character and felt like it wouldn't be boring."
Preparation for the role was a lengthy process, Watts visiting a therapist on multiple occasions. "Not to sound like I'm doing theory every day of my life, but over the years I've seen a few therapists," she confides, elaborating on how learning about therapy helped her understand the character's behaviour along with her own.
Netflix Originals 2017: All the films and TV shows to look out for
Show all 14
"It's very human for us to have different personas depending on who you are with," she says. "When I'm with my family, or speaking to my mum, I've been accused of being on the phone to my mum and having a completely different accent. I don't know why it happens, it just does. I grew up always being that person who wanted to fit in, or being fascinated by a larger than life character and wishing I had that."
One of the reasons Watts likely uses a different accent comes from moving around the world so much. She was born in the UK, moving around the south-east of England and Wales until age 14, when the family moved to Australia. During those formative teenage years, Watts met fellow actor Nicole Kidman, who eventually introduced her to the world of Los Angeles where she struggled for some years.
With so much moving around, then, where does Watts feel at home? "It's such a hard question to answer, I can't give you a one-word answer. I lived here until I was 14 and feel very close to English sensibility, humour, and that self-deprecating thing that's very prevalent here.
"Then, I went to Australia, where everyone wears their heart on their sleeves and I really identify with that. There's a real openness and candidness, that's love me or not, no in-between. English people are a lot more reserved, so I feel a very good combination of the two. Yet I live in America, and I've lived more years in America than either of those two places. My kids are American, but I don't feel American."
Watts has two children with fellow actor Liev Schreiber, the pair meeting in 2005 and separating last year. One of her many worries for their children has become the industry's growing obsession with violence on screen. Whereas swear words and nudity lead to more adult ratings, when it comes to violence, the rules seem to be more relaxed.
"There are certain things that you're just not allowed to have on screen without a special rating," she says. "Violence has become more acceptable, but the other stuff has become less acceptable. It's ridiculous. Being a mother of two young boys who want to see as much as they can, we rely on these ratings.
"I'm not so worried about some sensual moments or a few swear words. That's a normal part of life, whereas violence is not. I don't like them seeing things that will give them gruesome nightmares."
The children have also taken to watching some of their mother's past projects, even helping her reassess parts once frowned upon, including the film that made her a household name across the world, Peter Jackson's King Kong: "Recently, we just watched the film as that's the only film they can really see. Looking back, it's pretty great that I got to dance with a giant ape."
Those projects they haven't seen though, remain closest to Watts's heart. "There are a handful of projects. I'm very proud of Mulholland Drive which has very specific nostalgic memories because it was a defining moment that changed my life. David Lynch being such a mentor in my life. 21 Grams, made great friends there with [director] Alejandro Gonzalez Iñarritu, Sean Penn, and Benicio Del Toro. And also The Impossible because I got to make such great friends with the whole family."
No doubt there are multiple future roles for Watts, and her children, to be proud of.
'Gypsy' is streaming now on Netflix
Join our commenting forum
Join thought-provoking conversations, follow other Independent readers and see their replies