Give Amy Adams her Oscar!: Why do certain actors never win Academy Awards?
Every year, Oscar conversation quickly comes to revolve around the same perennially snubbed faces, from Glenn Close to Jake Gyllenhaal. To unpack it all, Adam White spoke to superfans and awards experts on a ceremony that's more or less become 'the gay Super Bowl'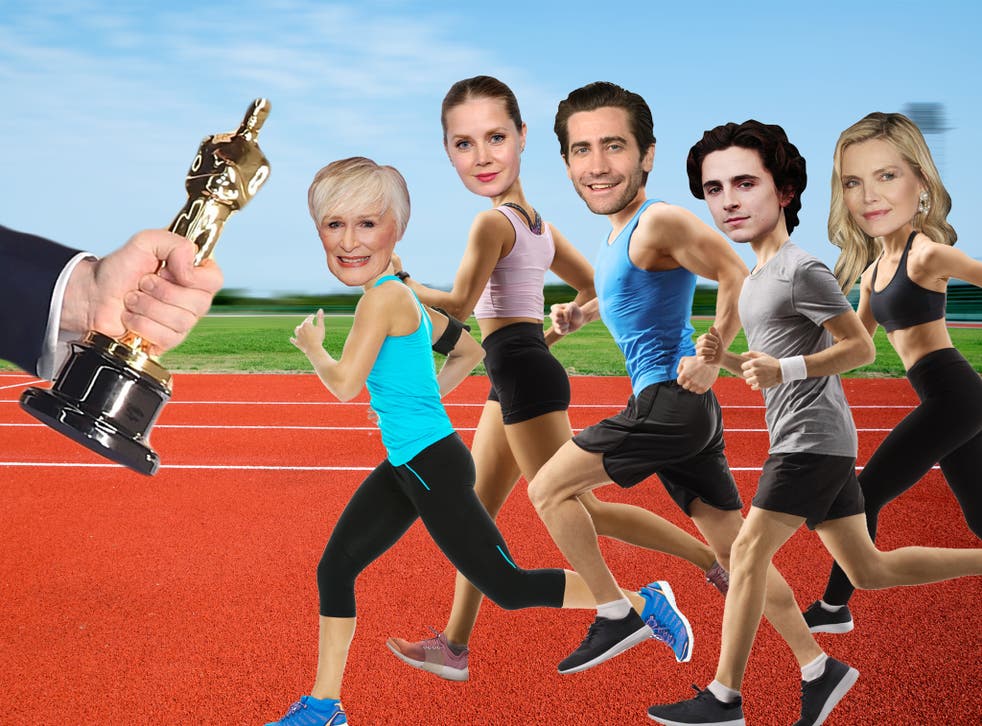 Leer en Español
In January 2014, the Twitter account Has Leo Won an Oscar began regularly updating its followers on whether Leonardo DiCaprio had won an Academy Award. It had already become an internet meme in the years before, reflecting a kind of abject outrage that DiCaprio had so many beloved performances under his belt, yet zero Oscars on his mantelpiece. "No," Has Leo Won an Oscar would repeatedly tweet, alongside images of DiCaprio collecting lesser awards. On 29 February, 2016, the night DiCaprio was up for Best Actor for The Revenant, the account finally delivered good news. "Yes," it tweeted, seconds after he won. It has been inactive ever since.
In niche online circles, awards season is a round-the-clock phenomenon. Sites like AwardsWatch, and message boards like Gold Derby and Awards Worthy, provide regular updates throughout the year on potential Oscar contenders and discussion about movie stars who may or may not be in the running and who may or may not win. And those stars in the latter category always seem to be the people who've never won: Amy Adams, Glenn Close, Jake Gyllenhaal, or any other perennially Oscar-snubbed actor, whose vast cinematic legacies haven't resulted in trophies. Much of the digital chatter around the Oscars ends up being about them.
"I always say the Oscars are the gay Super Bowl," jokes AwardsWatch founder Erik Anderson. "If you don't have a team to root for going in, why would you watch? Whether it's Amy Adams or Glenn Close, you are on that team and you want your team to win, and you don't want to be a fair-weather fan. You want to stick with that person whether they win or lose."
At this Sunday's Oscars, Close is in the running to win her first ever Academy Award for the critically maligned Hillbilly Elegy. She is currently the most snubbed female actor in Oscar history, having received seven previous nominations. It's become a running gag in awards circles. Montages of Close's reactions to her many Oscar losses go viral and news of yet another starring role in a movie kicks off debates about her awards chances, while @GlennsOscar is a popular Twitter account tracing her Academy Award misses. Its avatar is a photoshopped image of the actor holding one.
"It feels like righting a wrong," says film podcaster Jerry Downey. "There are a lot of people that look at her Eighties run, and particularly Fatal Attraction and Dangerous Liaisons, as a time when she should have won an Oscar. So now, 30 years later, it's like: Glenn Close still doesn't have an Oscar? Just give her an Oscar!"
Despite DiCaprio being the most famous recipient of "Give Them an Oscar!" outrage, it's almost always female actors at the centre of such attention. "This kind of stuff doesn't happen much with [male] actors," Anderson explains. "It's more of a sexual thirst for them than it is, you know, 'Oh my god, I can't believe Henry Cavill doesn't have an Oscar!' Literally nobody's saying that. I think that a big part of that is because the world of [Oscar predicting] is largely made up of women and gay men. So you have this microcosm of attention and affection that is hyper-focused on actresses."
Only occasionally do they cross over. Timothée Chalamet may have been a star for about five minutes, but a significant contingent of awards-show fans are rooting for him to become an Oscar champion. It's partly because of star-image branding: Chalamet has been dubbed a young, handsome A-lister in the DiCaprio mould; why not kickstart a similar "overdue for Oscar" narrative, too? Chalamet was nominated in 2018 for his star-making role in Call Me by Your Name, but his equally brilliant work in Beautiful Boy, The King and Little Women failed to make the Oscar cut.
"Even though Beautiful Boy isn't a movie I love, I wanted to see him get nominated," says Dane McDonald, host of the Chasing Chalamet podcast. "I want to see him on the red carpet, I want him to be part of the awards conversation." In hindsight, though, he thinks Chalamet's repeated snubs may have been a good thing. "He didn't become oversaturated in the public eye," he says. "There wasn't then this narrative about him being the youngest ever Best Actor winner. He's not like a Lindsay Lohan, where you come up real fast and then fall really fast."
It's partly why Chalamet and his Little Women and Lady Bird co-star Saoirse Ronan are such outliers when it comes to the "eternally snubbed" discourse. Typically it revolves around older stars, who fans and Oscar devotees believe are owed the highest of acting honours not only because of one performance, but often dozens.
"With Timothée, he has all this time to do the work," McDonald says. "That makes it sound like I think that Amy Adams is at death's door, which is clearly not the case, but it feels like people like her have been trucking for so long that they've just earned it by now. So you get gay men on Twitter who are just like, 'Oh my God, please just give them the trophy! Let them speak! Let them do their speeches!'"
One such person who seemed to get close to Oscar this year only to fall at the last hurdle was Michelle Pfeiffer. The consistently overlooked star has had a career packed with Oscar nominations (among them, for The Fabulous Baker Boys and Dangerous Liaisons), baffling snubs (Batman Returns) and a number of recent roles that seemed, on paper at least, like possible Oscar plays (Chéri, Mother!, Where Is Kyra? – the list goes on). The fizzy black comedy French Exit, in which she plays an eccentric widow who believes her husband has been reincarnated as a cat, threw Pfeiffer back into awards contention this year. She earned a Golden Globe nod in January, but the Oscars were unmoved.
"It feels like Michelle always has these really interesting roles that pop up and her fanbase are just like, 'Oh, thank God, she has another leading actress performance coming out'," says Downey, co-host of the Pfeiffer Pfridays podcast. "We're like, 'This is it! This is the year.' And then it doesn't happen."
Which isn't to say that merely winning an Oscar for any film would be satisfying. Close potentially winning for Hillbilly Elegy has left her fans in a bind: yes, it'd be an awards victory, but it'd also be for one of the most poorly reviewed films on her CV. Other devotees of the regularly snubbed have taken notice.
"As much as I would love to have Michelle Pfeiffer win one, if it came in the form of a Hillbilly Elegy, I think it would leave a bitter taste in my mouth," says Pfeiffer Pfridays co-host Michael McClain. "Even if Glenn Close wins this year, I'll be like, let's just scratch Hillbilly Elegy out and write in Fatal Attraction."
It brings to mind a funny paradox at the heart of Oscar discourse. This is a ceremony that is often frustrating and confusing at the best of times. Actors always seem to win for the wrong performances, and classic bits of acting tend to be ignored all together. Yet there is still emotional investment in the show as a whole, with enormous amounts of devotees from around the world regularly championing their favourite stars and discussing who and what deserves the Academy's attention.
"I often refer to the Oscars as a really horrible boyfriend that is most of the time really terrible," Anderson jokes. "But when they do something good, you amplify it into something bigger than it is to justify staying with them."
Amy Adams finally winning an Oscar? That's at least a few more years of commitment right there.
Join our new commenting forum
Join thought-provoking conversations, follow other Independent readers and see their replies