Alicia Vikander launches 'Vikarious' production company championing female-led films
The Swedish actor will star in the organisation's first film alongside Eva Green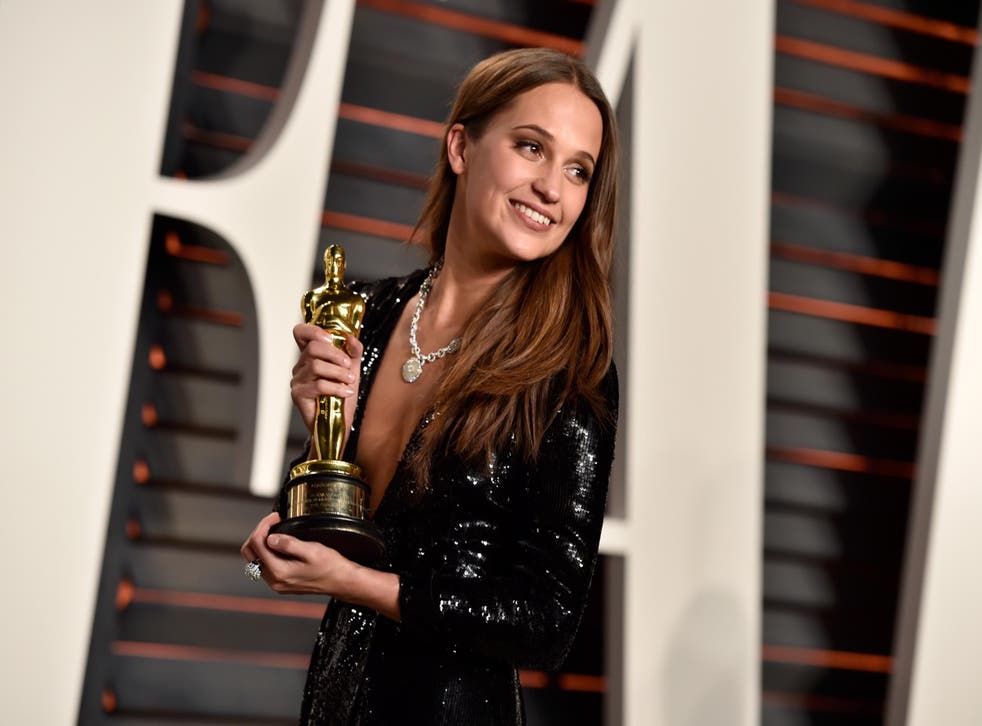 It's been something of a big year for Alicia Vikander following a Best Supporting Actress win at this year's Oscars (for The Danish Girl) and clinching the role of video game heroine Lara Croft.
Now, the Swedish actor has confirmed she is to start her own production company.
Named Vikarious Productions, Variety reports that the company will be led by Vikander and her London-based agent Charles Collier.
The first film to be released through Vikarious will be Euphoria, a drama following two feuding sisters as they travel through Europe.
Vikander will star alongside Eva Green with the film marking Swedish director Lisa Langseth's English-language debut. Shooting begins this autumn.
On the film, Vikander - who will this year star in historical drama Tulip Fever, romantic drama The Light Between Oceans and actioner Jason Bourne - said: "It is a profound story about the journey of two estranged sisters, full of suffering but also full of joy, and squaring up to very important subject matter.
"It also has compelling female voices and is packed to the rafters with female talent both sides of the camera."
Vikander plans to produce another two titles over the course of two years.
Earlier this year, Jessica Chastain launched her own 'female empowerment' production company with the actor set to announce its first project at this year's Cannes Film Festival.
Register for free to continue reading
Registration is a free and easy way to support our truly independent journalism
By registering, you will also enjoy limited access to Premium articles, exclusive newsletters, commenting, and virtual events with our leading journalists
Already have an account? sign in
Register for free to continue reading
Registration is a free and easy way to support our truly independent journalism
By registering, you will also enjoy limited access to Premium articles, exclusive newsletters, commenting, and virtual events with our leading journalists
Already have an account? sign in
Join our new commenting forum
Join thought-provoking conversations, follow other Independent readers and see their replies