Ashton Kutcher and Kerry Washington address Donald Trump's 'Muslim ban' at SAG Awards ceremony
'You are a part of the fabric of who we are and we love you and we welcome you'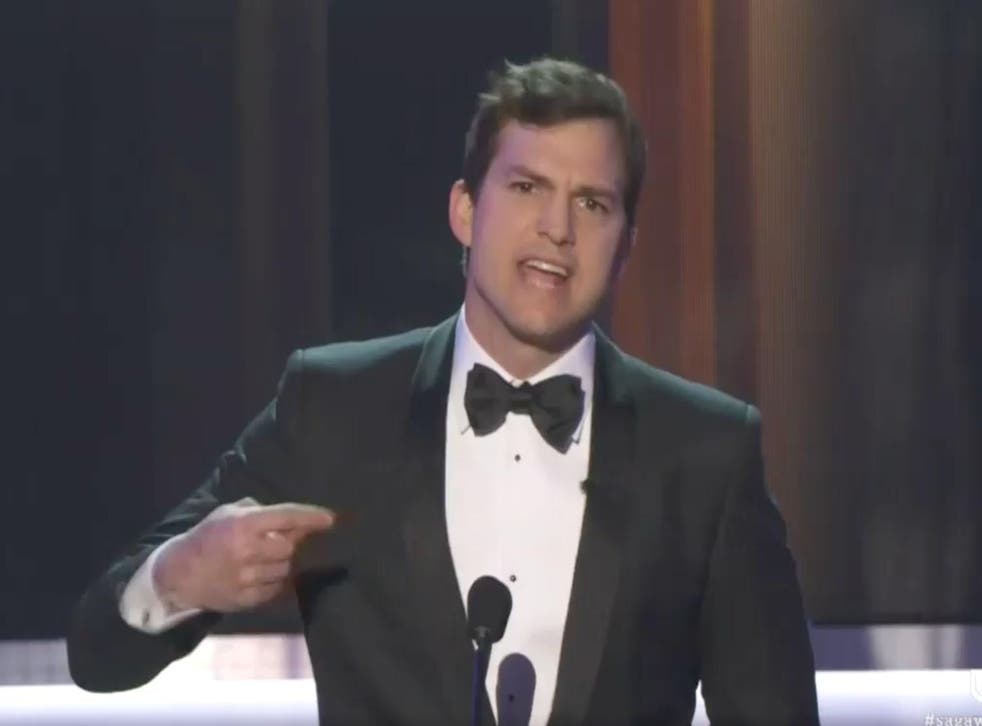 Already, this year's awards season has been characterised by speeches against the current President of the United States, Donald Trump.
At the SAG Awards, things were no different, with numerous Hollywood darlings speaking out against Trump's controversial ban on Muslims from seven select countries.
Notably, Ashton Kutcher kick started the event with an impassioned opening speech: "Hello fellow SAG actor members and everyone at home, and everyone in airports around the world that belong in my America."
He continued: "You are a part of the fabric of who we are and we love you and we welcome you." After much applause, the actor added: "We also welcome you to the 23rd Screen Actors Guild awards."
Actor Kerry Washington also spoke about politics, acknowledging how her fellow colleagues should be able to speak out about politics.
"A Lot of people are saying right now that actors shouldn't express they opinions when it comes to politics," she said. "But the truth is activists are activists, no matter what because we embody the work of all people. This union reps me to do that. I'm Kerry Washington, and I'm an actor."
Londoner Dev Patel also spoke out against Donald Trump's 'muslim ban' at the awards ceremony, calling it "horrible" and "divisive."
The Night Of actor Riz Ahmed also shared his feelings on the situation, saying: "If people care about the future of this country and the world... it's time to make your voices heard."
The controversial orders Donald Trump has already issued

Show all 9
Meanwhile, Emma Stone gave an emotional speech and the cast of Stranger Things stunned with their win.
Join our new commenting forum
Join thought-provoking conversations, follow other Independent readers and see their replies