Longtime gun owner Ashton Kutcher says 'enough is enough' after Las Vegas shooting
'I'm a hunter and a sportsman but nobody needs these weapons,' says actor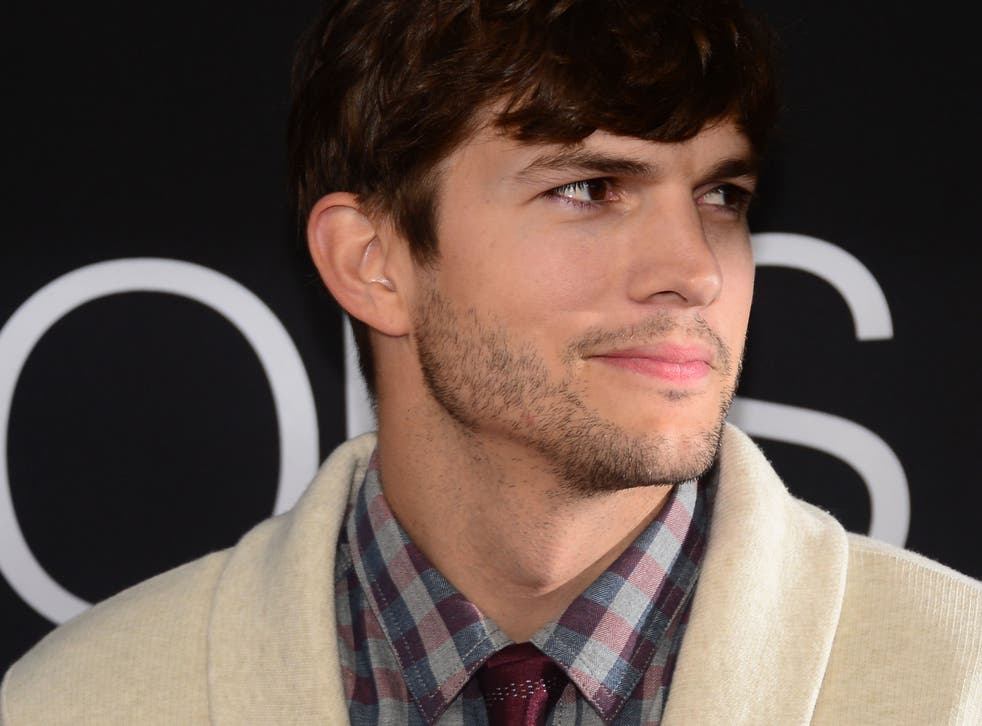 Ashton Kutcher has added himself to the growing list of prominent figures calling for stricter gun control laws in the wake of the mass shooting which shook Las Vegas.
The Hollywood star revealed he was a longtime gun owner but said the carnage unleashed on Vegas on Sunday night had forced him to rethink his position.
The US has been catapulted into mourning after Stephen Paddock, a so-called lone wolf, opened fire on an outdoor country music event from a 32nd-floor hotel room and killed at least 58 and injured more than 500.
"Let's pray. Then let's change the law", Kutcher said on Twitter.
The actor continued: "I've had a gun since I was 12 years old but enough is enough. I'm a hunter and a sportsman but nobody needs these weapons."
"There's a middle ground here. Let's get to the table and find it. All prayers to the victims of this devastating loss of love, life, and innocence."
Police are still trying to determine why Mr Paddock, 64, opened fire on a concert from the Mandalay Bay Hotel and orchestrated the deadliest mass shooting in modern US history. Officers are sure that there was a high level of planning involved in the killing spree.
Las Vegas shooting – in pictures

Show all 15
Clark County Sheriff Joseph Lombardo told reporters: "This individual was pre-meditated. Obviously pre-meditated, the fact that he had the type of weaponry and the amount of weaponry in that room.
"It was pre-planned extensively and I'm pretty sure he evaluated everything he did in his actions."
The massacre has refuelled longstanding debates over gun ownership laws in the US but the White House has sidestepped discussions over the right to keep and bear arms.
President Donald Trump, who received millions of dollars for his 2016 presidential campaign from the National Rifle Association, made no mention of gun control when he addressed the nation in a televised speech immediately after the shooting.
Access unlimited streaming of movies and TV shows with Amazon Prime Video Sign up now for a 30-day free trial
Sign up
Body cam footage shows officers during Las Vegas mass shooting
But when probed whether the Vegas shooting would trigger him to take up gun control legislation on Tuesday, President Trump responded: "Look, we have a tragedy. What happened is, in many ways, a miracle."
He added: "The police department, they've done such an incredible job. And we'll be talking about gun laws as time goes on. But I do have to say, how quickly the police department was able to get in was really very much of a miracle. They've done an amazing job."
The assailant, a divorced accountant who lived in Mesquite and loved to gamble, is believed to have shot and killed himself on the 32nd floor of the Mandalay Bay hotel and casino before police stormed his room.
Mr Paddock's brother, Eric Paddock, said the family was shocked by the news but has not offered any real clue into what triggered the attack. He described his brother as a financially well-off man with no history of mental health issues who was fond of video poker and cruises.
"We're still just completely befuddled. Dumbstruck," Mr Paddock said outside his home in Orlando, Florida.
The mass murderer had a business degree from California State University in Northridge. He had no known criminal record, and public records showed no signs of financial troubles.
Join our new commenting forum
Join thought-provoking conversations, follow other Independent readers and see their replies