Avengers: Age of Ultron star Chris Evans thinks Captain America is 'probably' a virgin
The actor has raised questions about noble Steve Rogers' sexual history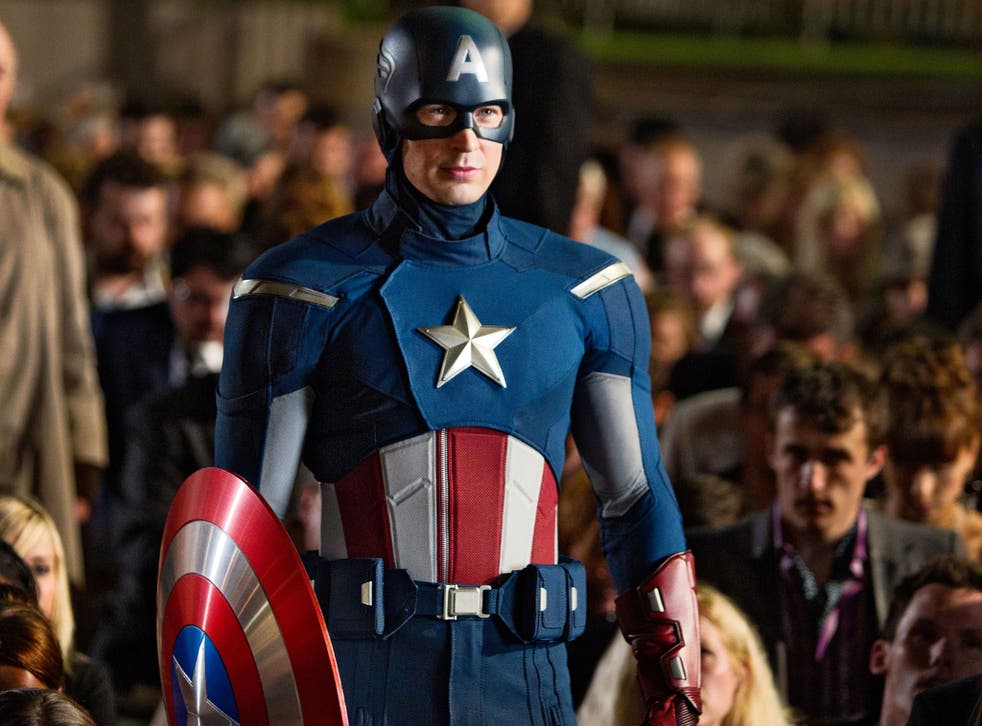 He may be known for his shiny indestructible shield and star-spangled superhero get-up, but Chris Evans reckons Captain America may never have seen any bedroom action.
Evans, who plays the noble character, raised the idea that Steve Rogers may still be a virgin in a recent interview to promote Avengers: Age of Ultron.
"It's funny when you think about it – he's probably a virgin," the actor told Entertainment Weekly when asked if Cap wants a love interest. "He's probably a virgin! I don't know when it would've happened."
Avengers: Age of Ultron film stills

Show all 10
There was, however, that USO tour in Captain America: The First Avenger. Surely a one-night stand could have spiced things up a bit for him then?
"He was on tour. That's true. Maybe one of those girls blew his mind," he laughed. "He's probably just a good guy. He was probably holding out for Peggy Carter and he's a little more old-fashioned in that sense.
"These are a lot of things that I think are giant conflicts, but they're also very personal conflicts. He's a very human guy. That's why I like him."
Evans came under fire last week after joking with co-star Jeremy Renner that Scarlett Johansson's awesome Black Widow was a "complete w***e".
Both actors apologised after criticism for slut-shaming, with Evans admitting that he answered the Digital Spy journalist's questions in a "very juvenile and offensive way that rightfully angered some fans".
"I regret it and sincerely apologise," he said, with Renner also apologising for the "tasteless joke".
Avengers: Age of Ultron was released last Thursday and scored the highest UK opening of 2015 so far, grossing a massive £18 million over the weekend.
The sequels' opening is the best since James Bond movie Skyfall took £20.1 million in 2012 and beats both Fast & Furious 7 and storming S&M success Fifty Shades of Grey.
Register for free to continue reading
Registration is a free and easy way to support our truly independent journalism
By registering, you will also enjoy limited access to Premium articles, exclusive newsletters, commenting, and virtual events with our leading journalists
Already have an account? sign in
Register for free to continue reading
Registration is a free and easy way to support our truly independent journalism
By registering, you will also enjoy limited access to Premium articles, exclusive newsletters, commenting, and virtual events with our leading journalists
Already have an account? sign in
Join our new commenting forum
Join thought-provoking conversations, follow other Independent readers and see their replies