The Batman films ranked according to the critics
From The Lego Batman to The Dark Knight Rises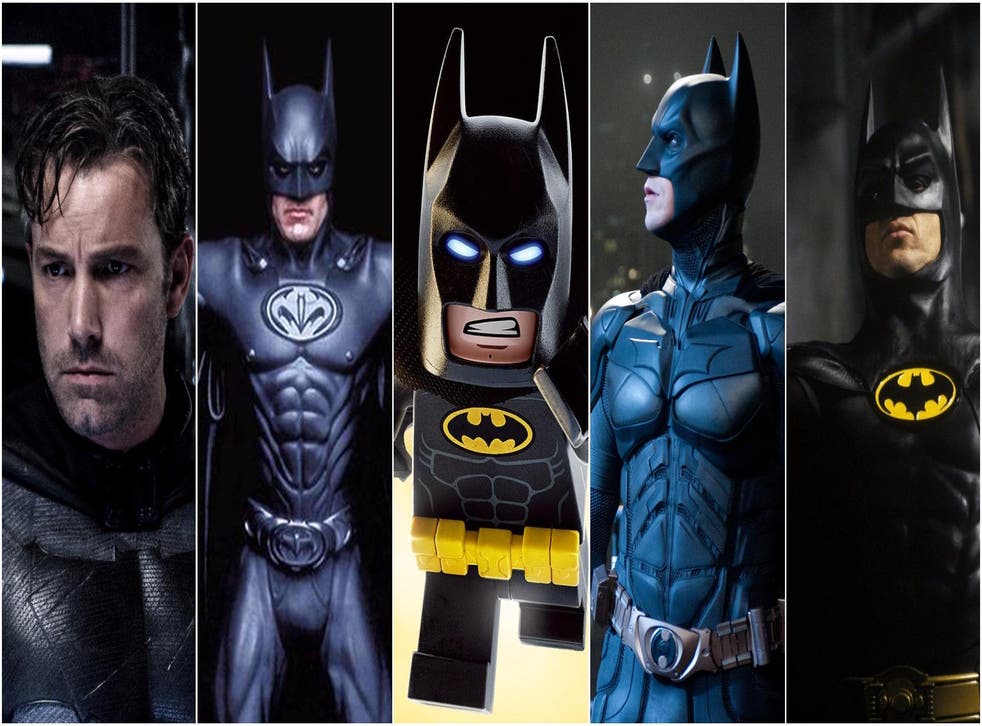 Over the years, dozens of versions of The Caped Crusader have been released, the most recent being The LEGO Batman Movie.
To celebrate, we've rounded up how the critics have reviewed every post-Adam West Batman film, the earliest being Tim Burton's Batman.
First, how did we calculate the scores? In short, we took the aggregated scores from two of the world's biggest film databases - Rotten Tomatoes and Metacritic - added them together, and divided by two.
Obviously, climates were different when each film was released (for instance, The Dark Knight Rises is often seen as weaker than Batman Begins but was rated higher at the time thanks to coming off the back of the spectacular The Dark Knight) but the results are interesting none-the-less.
9. Batman & Robin - 19.5
It should come as no surprise that George Clooney's Batnippled flick comes in the lowest. Despite an all-star cast, including Uma Thurman, Arnold Schwarzenegger, and Chris O'Donnell, the film was a mess. In retrospect, Batman & Robin has some utterly hilarious moments, even if for the wrong reasons.
8. Batman v Superman: Dawn of Justice - 35.5
Batman v Superman concept art (spoilers)

Show all 14
Unlike Batman & Robin, Batman v Superman is unable to pull off the so-bad-its-good look, instead coming off as an incoherent monstrosity that (along with Suicide Squad) soured viewers from the DC Universe. Surprisingly, Ben Affleck's Dark Knight was actually one of the film's highlights despite fans believing he was a bad casting choice. There's still hope for Batfleck yet.
7. Batman Forever - 45.5
When Tim Burton and Michael Keaton stepped away from the Batman films, many were worried about Forever - and rightly so. Jim Carrey, Tommy Lee Jones, Nicole Kidman, and Val Kilmer couldn't save this often boring version of the DC hero.
6. Batman (1989) - 70.5
The Batman film that made Bruce Wayne a brooding hero rather than a campy action figure, Tim Burton's first foray into the superhero genre was quite astonishing. I've written at length about what modern superhero films could learn from this quite brilliant blockbuster.
5. Batman Returns - 74
Again, Burton cranked out another spectacular, dark flick, Michelle Pfeiffer's Catwoman being one of the film's many standouts. Batman and Batman Returns together make a wonderful duo and cemented Michael Keaton as an action hero rather than just comedic actor.
4. Batman Begins - 77
The first of Christopher Nolan's trilogy is often regarded as better than The Dark Knight Rises but failed to receive higher praise thanks to the stigma against superhero films at the time. Better than both Burton's films? The debate is raging.
3. The Dark Knight Rises - 82.5
As noted, Nolan's third Batman film probably shouldn't be this high on the list. Thanks to riding The Dark Knight's critically hyped wave, though, critics were particularly kind to Rises, even if Tom Hardy's accent was barely coherent.
2. The LEGO Batman Movie - 87
The newest release, LEGO Batman has been receiving rave reviews across the board, mainly thanks to its humour. Helped by a hugely positive Rotten Tomatoes score of 91, this crowd pleaser settles for number two, beating out some absolute classics. Whether history will be so kind remains to be seen.
1. The Dark Knight - 88
At number one - and deservedly so - is The Dark Knight. The 2008 film has set a high benchmark for superhero films, mainly thanks to Heath Ledgers astounding Oscar-winning turn as The Joker and some incredible cinematography. It really is arguably the best superhero film of all time.
Join our new commenting forum
Join thought-provoking conversations, follow other Independent readers and see their replies