Baywatch: Kelly Rohrbach takes over from Pamela Anderson as CJ Parker
This is the model who'll be donning the swimsuit
Jacob Stolworthy
Tuesday 05 January 2016 14:29 Comments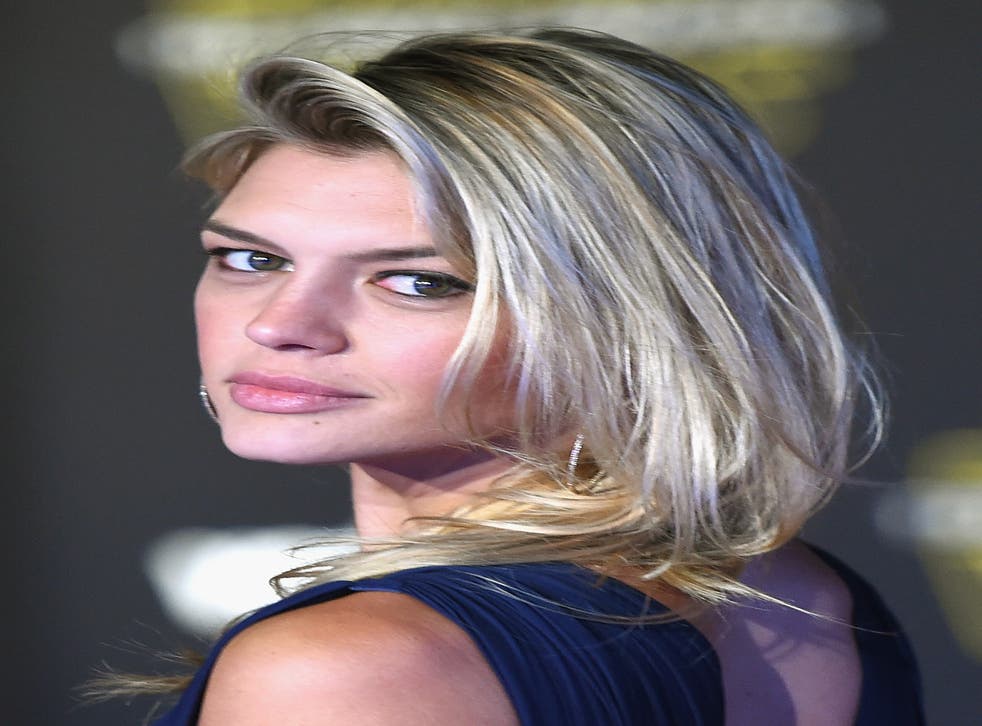 When news of a Baywatch film surfaced, everybody's thoughts probably meandered to who would be playing C.J. Parker, the role made famous by Pamela Anderson.
Well, all has been revealed – by the film's lead Dwayne Johnson, no less: it'll be Kelly Rohrbach honing her lifeguarding skills.
Teasing his millions of social media followers, Johnson made the reveal via a tongue-in-cheek Instagram video in which he made sure the model-turned-actress "…was ridiculously sexy running in SLO-MO".
Alongside her modelling career, Rohrbach has clocked up small roles in comedy shows The PET Squad Files and Two and a Half Men.
Now, together with a role in Woody Allen's still-untitled upcoming film alongside Jesse Eisenberg and Kristen Stewart, this big-screen adaptation will mark 2016 as the year the model becomes a recognisable film presence.
Baywatch, directed by Seth Gordon (Horrible Bosses), stars Johnson as Mitch Glazer (the David Hasselhoff role), Alexandra Daddario as Summer Quinn and Zac Efron as a fiery young lifeguard who helps his colleagues take on an oil tycoon's plans that threaten their jobs and, more importantly, the beach environment.
Cue lots of seashore running.
Baywatch will be released in 2017.
Register for free to continue reading
Registration is a free and easy way to support our truly independent journalism
By registering, you will also enjoy limited access to Premium articles, exclusive newsletters, commenting, and virtual events with our leading journalists
Already have an account? sign in
Join our new commenting forum
Join thought-provoking conversations, follow other Independent readers and see their replies