Carrie Fisher was told to lose 35lb for Star Wars The Force Awakens
'Nothing changes, it's an appearance-driven thing. It's so messed up.'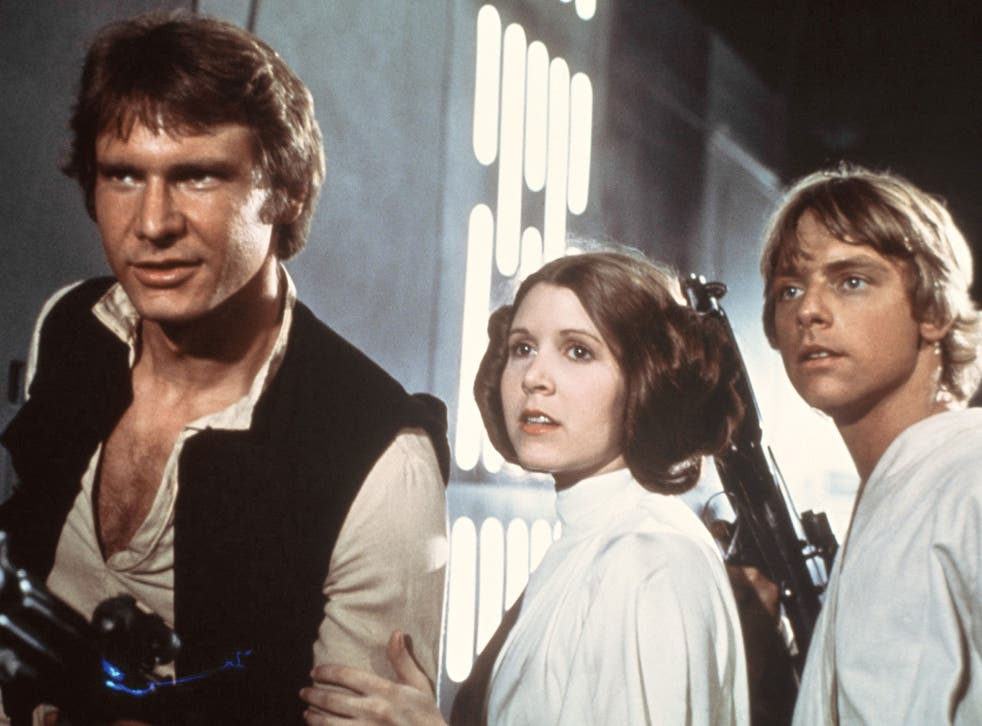 Carrie Fisher has revealed that she was told to lose weight before reprising her famous role as Princess Leia (or rather, General) in Star Wars: The Force Awakens.
The 59-year-old actress may have played one of the franchise's most iconic characters, but it seems she too has fallen victim to Hollywood's "appearance-driven thing".
Fisher lost 35 pounds before returning to shoot JJ Abrams' seventh instalment after realising that studios "didn't want to hire all of [her]".
"They don't want to hire all of me - only about three quarters!" she told Good Housekeeping. "Nothing changes, it's an appearance-driven thing.
"I'm in a business where the only thing that matters is weight and appearance. It's so messed up. They might as well say get younger because that's how easy it is."
Star Wars trailer montage
Earlier in her career, Fisher was forced to slim down for her memorable scenes in the 'gold slave bikini' for 1983 film Return of the Jedi and, once again, found herself following the rule of "don't eat and exercise more" for The Force Awakens.
"There is no other way to do it," she said. "We treat beauty like an accomplishment and that is insane.
"Everyone in LA says, 'Oh, you look good', and you listen for them to say you've lost weight. It's never 'How are you?' or 'You seem happy!'"
EW's Star Wars: The Force Awakens photos

Show all 8
Read the full interview in the January issue of Good Housekeeping, on sale from today. Star Wars: The Force Awakens arrives in UK cinemas on 17 December.
Join our new commenting forum
Join thought-provoking conversations, follow other Independent readers and see their replies