Denzel Washington at SAG Awards 2017: 'We're getting further and further apart in this technological age'
'I think we as Americans better learn to unite'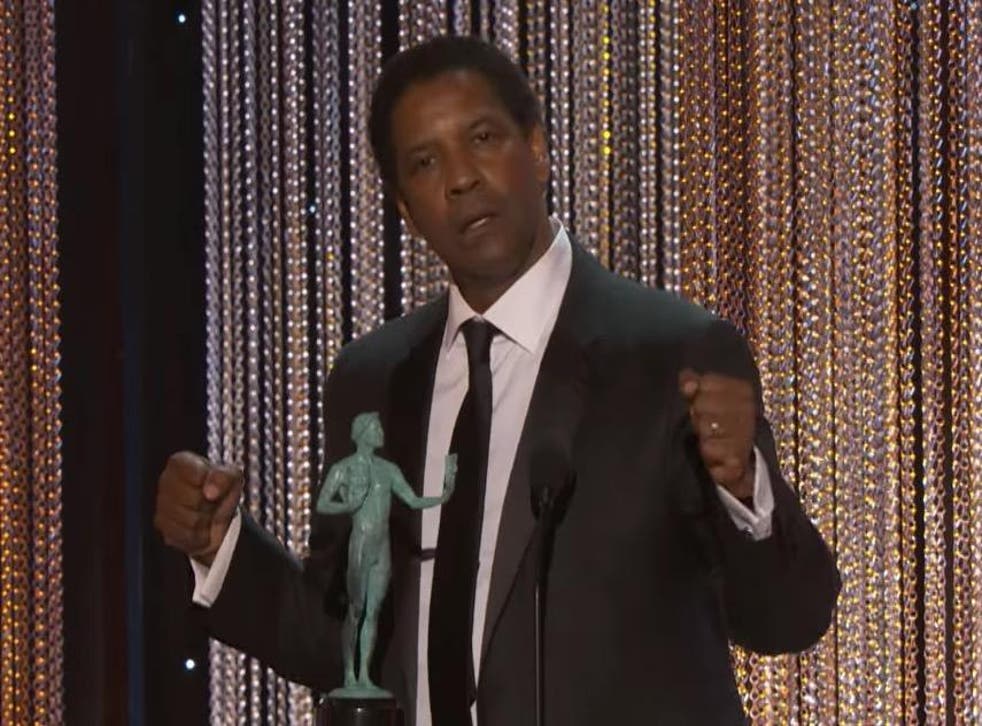 Ever the erudite and wise political commentator (you may remember him schooling a journalist on the red carpet over their 'fake news' question), Denzel Washington gave his two cents on the current political climate backstage at the SAG awards on Sunday night, a ceremony dominated by acceptance speeches that referenced the new POTUS's hugely controversial travel ban executive order.
We all assumed that the internet would bring us closer together, but Denzel sees it doing the opposite.
"I think we as Americans better learn to unite," he said backstage. "We need to put our elected officials' feet to the fire and demand that they work together or they won't get back into office.
"We're getting further and further apart in this technological age."
"Everybody can't be right. I think this is an opportunity, actually, to look at ourselves and say, 'Are we together, really, and are we holding our officials accountable to make sure they're working together?' This is what's happening, and God only knows where it's going."
While Washington saved his political thoughts for after the ceremony, many winners expressed theirs on stage.
Register for free to continue reading
Registration is a free and easy way to support our truly independent journalism
By registering, you will also enjoy limited access to Premium articles, exclusive newsletters, commenting, and virtual events with our leading journalists
Already have an account? sign in
Register for free to continue reading
Registration is a free and easy way to support our truly independent journalism
By registering, you will also enjoy limited access to Premium articles, exclusive newsletters, commenting, and virtual events with our leading journalists
Already have an account? sign in
Join our new commenting forum
Join thought-provoking conversations, follow other Independent readers and see their replies