The Independent's journalism is supported by our readers. When you purchase through links on our site, we may earn commission.
Dunkirk: Christopher Nolan's screenplay page count confirms one key detail
The shorter page count backs up previous comments that the film will contain 'little dialogue'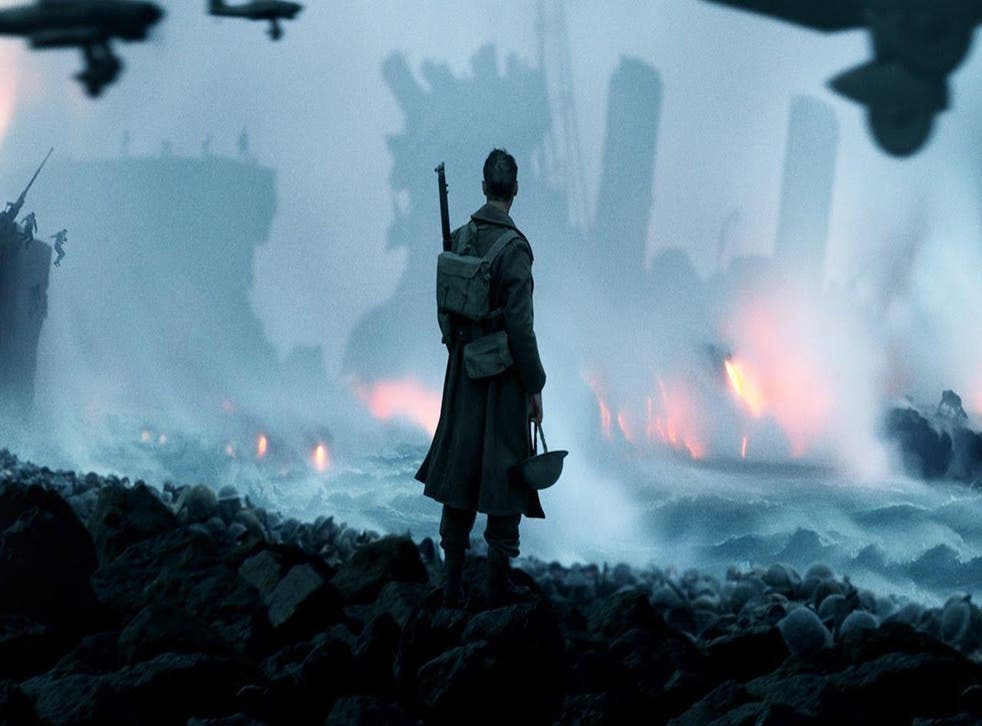 Christopher Nolan has been hyping up new WWII film Dunkirk much in the same way that the filmmaker hypes up most of his films - without giving anything away. But now eagle-eyed fans seem to have had one detail confirmed, at least.
Only last month did Nolan open up about his first film since 2014's Interstellar. Telling the story of Operation Dynamo, a daring plan to rescue 300,000 Allied troops who were surrounded by Nazis soldiers in the French Republic commune during the Second World War, Nolan and editor Lee Smith revealed that the film will be told through three perspectives and will feature "little dialogue."
Corroborating this is the Amazon page for the film's official screenplay which is due to be released on 1 September, an entire month after the film is released in cinemas.
Films to get excited about in 2017

Show all 13
While Dunkirk's running time is yet to be confirmed, the official screenplay clocks in at 112 pages which, going by the popular held belief that one page equates to a minute of screen-time, suggests that Dunkirk could be Nolan's shortest film since his debut Following which clocked in at 70 minutes (his next shortest, at 118 minutes, is 2002 psychological thriller Insomnia).
What's more likely is that Smith's statement that the film will feature a small amount of dialogue means that the script is shorter, indicating that Dunkirk could well have a run time more similar to his longer films such as teh Dark Knight trilogy, Inception and Interstellar which all run between two to three hours.
Dunkirk, starring Tom Hardy, Cillian Murphy, Mark Rylance, Kenneth Branagh and Harry Styles, will be released in the UK on 21 July, a few days after its IMAX premiere.
Join our new commenting forum
Join thought-provoking conversations, follow other Independent readers and see their replies