Fantastic Beasts: The Crimes of Grindelwald - Trailer
Fantastic Beast 2 trailer offers first full look at Jude Law as Dumbledore in The Crimes of Grindelwald
It's the second of five confirmed adventures set within the same world as Harry Potter
The first trailer for Fantastic Beasts 2 has been released.
The second of five confirmed adventures set within the same world as Harry Potter sees Eddie Redmayne return as Newt Scamander who will this time around be enlisted by Hogwarts' Albus Dumbledore (Jude Law) to thwart the plans of the villainous Gellert Grindelwald (Johnny Depp) back in 1927.
Returning for the sequel - titled The Crimes of Grindelwald - are Katherine Waterston, Dan Fogler, Alison Sudol, Ezra Miller and Zoë Kravitz who plays Leta Lestrange.
The film sees the adventure move from New York to London and then onto Paris with director David Yates promising fans there'll be "some surprising nods" to Harry Potter.
JK Rowling's hidden Harry Potter sketches

Show all 7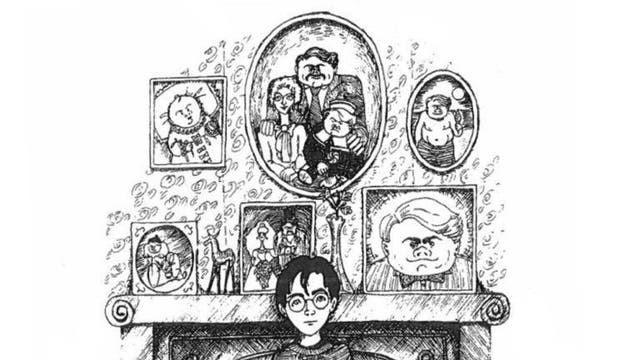 The Crimes of Grindelwald will take place just months after the first Fantastic Beasts as the villain escapes prison and begins to recruit followers - wizards who wish to raise pure-bloods who can rule over all non-magical beings.
"The only one who might be able to stop him is the wizard he once called his dearest friend, Albus Dumbledore," reads the synopses. "But Dumbledore will need help from the wizard who had thwarted Grindelwald once before, his former student Newt Scamander."
Written by J.K. Rowling, the film received a backlash in recent months following the controversial casting of Depp as well as confirmation that Dumbledore's sexuality won't be explored "explicitly" in the film.
"I think all the fans are aware of [Dumbledore's sexuality]," Yates - who directed the final four Harry Potter films - said. "He had a very intense relationship with Grindelwald when they were young men. They fell in love with each other's ideas, and ideology and each other."
Fantastic Beasts: The Crimes of Grindelwald will arrive in UK cinemas on 16 November. The first film - released in 2016 - is available to stream on NOW TV.
Follow Independent Culture on Facebook
Join our new commenting forum
Join thought-provoking conversations, follow other Independent readers and see their replies