Fast 8 beef: The Rock and Vin Diesel feud is a Wrestlemania PR stunt timed for new film, reports claim
Johnson previously branded his Fast & Furious co-star a 'candy ass'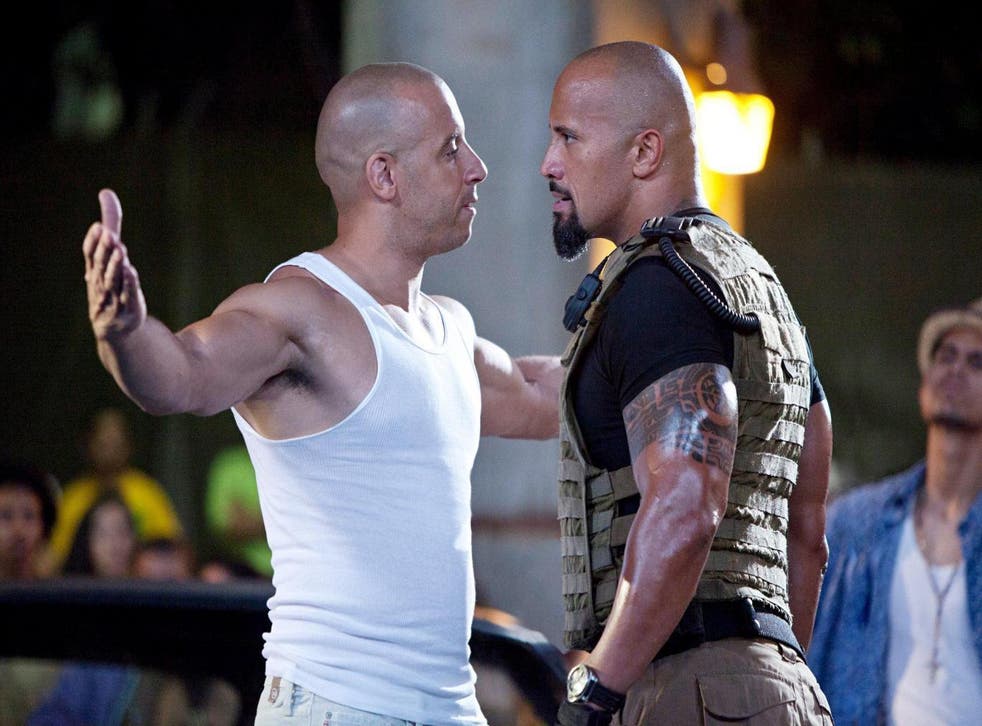 JFK's assailant, the moon landings and Hiddleswift - topics that have, at one time or another, had conspiratorial doubt cast over their very occurrences; add the burgeoning feud between Vin Diesel and Dwayne 'The Rock' Johnson to that list.
It all began when Johnson posted an uncharacteristically heated message to his Instagram page branding one of his Fast 8 co-stars a "candy ass" and "chicken shit." Reports that followed suggested that co-star is Vin Diesel, the actor at the centre of the franchise since 2000.
Well, another theory has presented itself: the entire thing is a PR stunt building to a WWE Wrestlemania fight that'll take place within weeks of the film's release.
A new report from Life & Style claims that this admittedly leftfield rivalry is a complete fabrication. It reads: "The Rock convinced Vin to amp up the drama between them so they could turn it into a WWE match to help promote the April 2017 release of Fast 8."
The best films of 2016 (so far)

Show all 22
Considering the fact that WWE's Wrestlemania takes place on 2 April lends this theory some credence; the eighth Fast & Furious film is released 14 April.
When you factor in that Johnson - officially the highest-paid actor in Hollywood - would be foolish to sully his brand by shamelessly criticising his co-stars, it seems likely we could have all been duped by a spot of clever publicity.
Still, if not, a Wrestlemania fight's the only way to settle this. Right?
Join our new commenting forum
Join thought-provoking conversations, follow other Independent readers and see their replies