Fast and Furious 8: Dwayne Johnson teases 'holy sh*t iconic prison breakout' sequence
'I promise the prison scene of all prison scenes'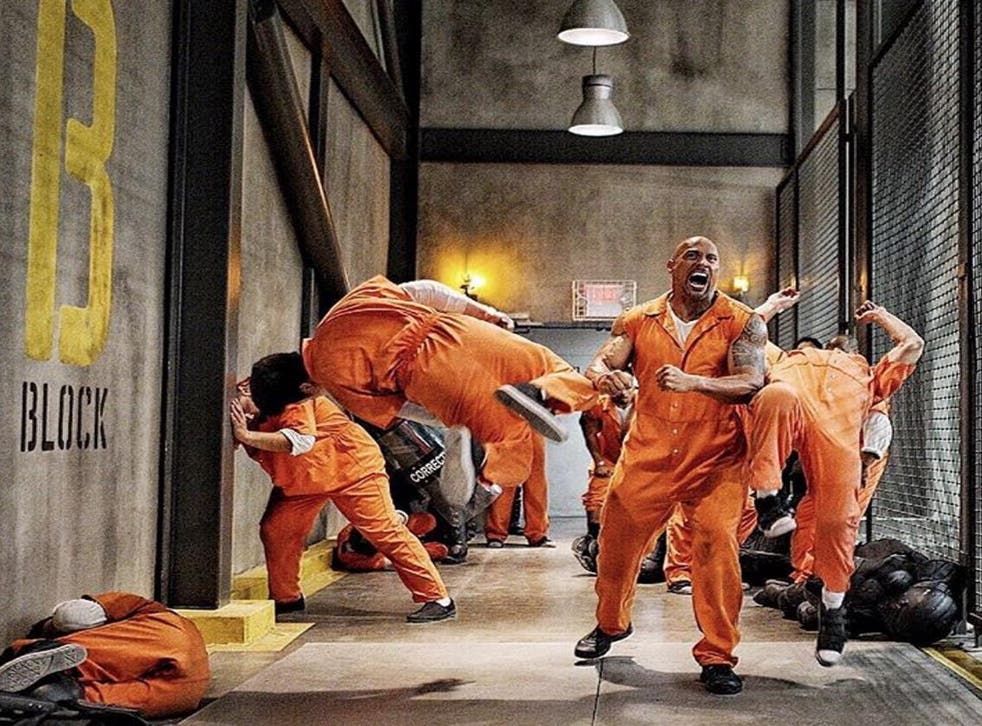 Next year will see the release of Fast 8, the latest film in the ever-popular Fast and Furious franchise.
The franchise's ensemble will return for the first time since 2015 in what Vin Diesel has described as the first of a final trilogy. This time around, they will be joined by Charlize Theron who'll be on villain duties and Helen Mirren who regrettably won't get to drive a car.
Dwayne Johnson is also returning as Luke Hobbs, the former DSS antagonist introduced in Fast Five who is now a fully ingratiated member of the gang we've been following since 2001's The Fast and the Furious.
The actor - now the world's most profitable - has been up to his old tricks, teasing the upcoming film via his Instagram page in brilliantly dramatic fashion: according to the former wrestler, his character will be at the centre of a prison breakout sequence he's describing as "holy shit iconic."

Apparently, a "Hobbs prison breakout scene" has been in the works for years now and writer Chris Morgan has decided it's finally time to treat the fans to such a moment.
This is sure to be just one of the film's many memorable moments when Michelle Rodriguez, Tyrese Gibson, Jordana Brewster and Jason Statham all return for more of the high-octane same.
An unconfirmed rumour suggests that Eva Mendes - who last appeared in Fast and Furious 6 - will be returning as Monica Fuentes.
Johnson's upcoming list of credits includes Baywatch and a reimagining of 90s family film Jumanji.
Fast 8 will be released 14 April 2017.
Join our new commenting forum
Join thought-provoking conversations, follow other Independent readers and see their replies