Fifty Shades of Grey movie: Jamie Dornan reveals how he 'protected' Dakota Johnson in Red Room sex scenes
Dornan plays BDSM-loving billionaire Christian Grey in the controversial film
Jess Denham
Friday 13 February 2015 11:06 Comments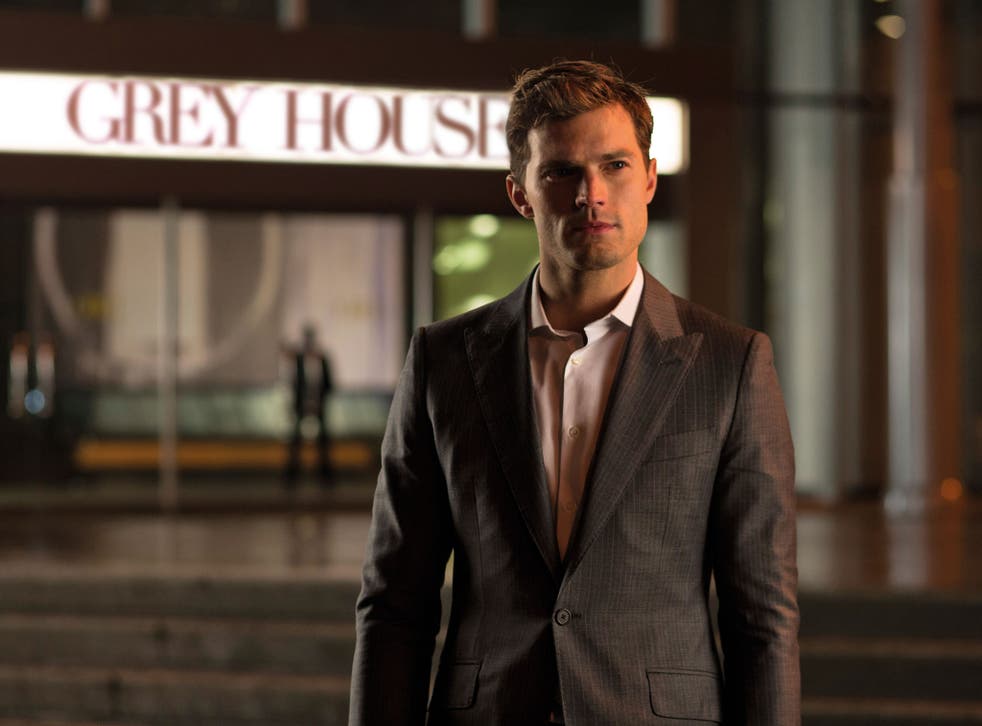 Jamie Dornan has revealed what filming the Fifty Shades of Grey sex scenes was really like, insisting that he was "protective" of co-star Dakota Johnson on-set.
The Northern Irish actor plays S&M-obsessed billionaire Christian Grey in the movie adaptation of EL James' erotic novel, with Johnson starring as his submissive, Anastasia Steele.
But when it came to shooting the bondage sessions, Dornan was all too aware of how uncomfortable it was for Johnson.
"She's the one who is very naked and tied up. As in the story, I'm the one who's in control of it so [filming the sex scenes] was far harder for her," he told The Independent.
Dornan took it upon himself to protect Johnson as soon as the cameras stopped rolling, in a bid to prevent her becoming "just a naked person tied to a bed".
"It makes sense to be in the position she is between action and cut, but when they called cut, as the closest person to her I felt the need to throw a dressing gown over her, untie her, make sure everyone kept their distance for a while until she was comfortable," he said.
"I'd be a pretty awful human being if I didn't do that."
Fifty Shades of Grey film stills

Show all 24
The Red Room bondage scenes were shot in the final week of the shoot, when Dornan and Johnson had "built up a friendship and trust for each other".
Neither actor was asked to do anything they refused to and "nothing horrific" was sprung upon them.
But then again, Dornan was au fait with the whole dominant thing by then, having visited a sex dungeon to research his role.
"It's a very strange way to spend a Tuesday evening and I probably won't have many like it," he said. "I was sober, but they did give me a room temperature beer which I nursed through the experience. It was…an eye-opener."
Fifty Shades of Grey hits UK cinemas today after its Berlin Film Festival premiere on Wednesday and London premiere last night.
Register for free to continue reading
Registration is a free and easy way to support our truly independent journalism
By registering, you will also enjoy limited access to Premium articles, exclusive newsletters, commenting, and virtual events with our leading journalists
Already have an account? sign in
Join our new commenting forum
Join thought-provoking conversations, follow other Independent readers and see their replies