The Independent's journalism is supported by our readers. When you purchase through links on our site, we may earn commission.
Harvey Weinstein allegations: What Gwyneth Paltrow and Angelina Jolie said about the disgraced movie mogul
A-list stars speak out against executive as new accusations surface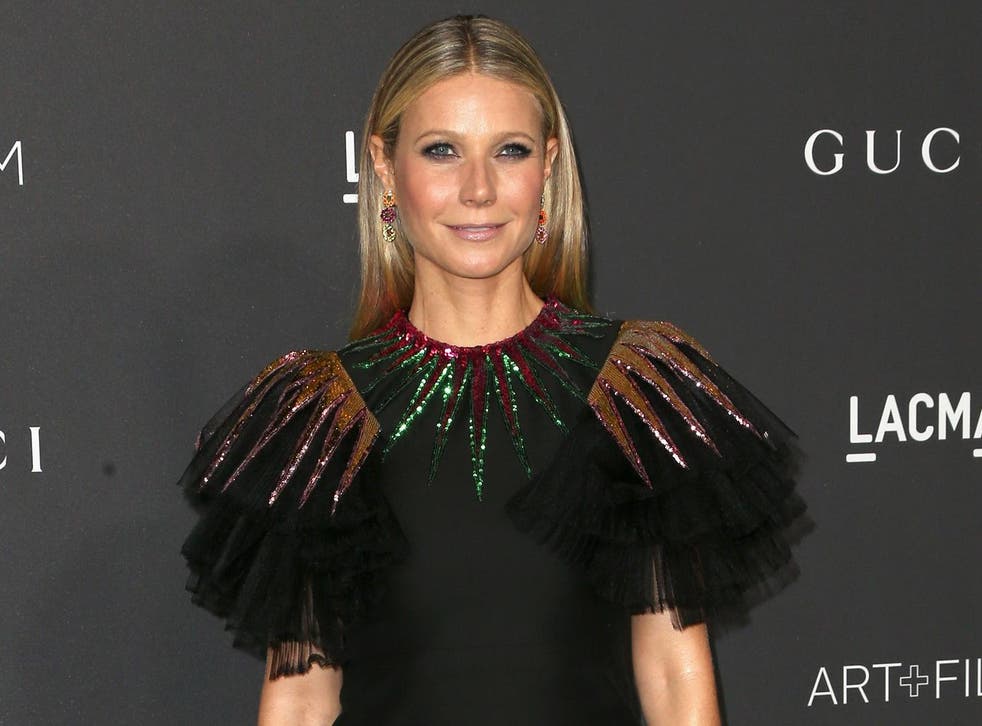 As Hollywood producer and movie mogul Harvey Weinstein is embroiled in sexual harassment allegations, a number of A-list actresses have recounted their own experiences of his predatory behaviour.
Stars including Gwyneth Paltrow and Angelina Jolie - and a number of young female employees from Miramax and The Weinstein Company - have come forward to tell horror stories of the former executive's inappropriate pursuit of them at earlier stages of their careers.
Here's what they have had to say, in their own words.
Gwyneth Paltrow
Once known as the "queen of Miramax" after Shakespeare in Love cleaned up at the Oscars in 1999, Paltrow has since spoken of her sense of betrayal at the hands of a man she once called "Uncle Harvey."
"I was a kid, I was signed up, I was petrified… I thought he was going to fire me," she said of her rebuffing his sexual advances in the mid-nineties. "He screamed at me for a long time... It was brutal."
Afterwards, Paltrow told The New York Times, "I was expected to keep the secret." She feared losing her starring role in the studio's 1996 adaptation of Jane Austen's Emma if she didn't stay silent.
"We're at a point in time when women need to send a clear message that this is over. This way of treating women ends now."
Angelina Jolie
The Tomb Raider (2001) star told The New York Times in a brief email:
"I had a bad experience with Harvey Weinstein in my youth, and as a result, chose never to work with him again and warn others when they did.
"This behaviour towards women in any field, any country is unacceptable."
Ashley Judd
The actress who first brought the case against Weinstein is Ashley Judd, who aired her story - without naming him - in an interview with Variety in 2015:
"I was sexually harassed by one of our industry's most famous, admired-slash-rivalled bosses... He was very stealth and expert about it. He groomed me, which is a technical term. 'Oh, come meet at the hotel for something to eat.' Fine, I show up. Oh, he's actually in his room. I'm like, 'Are you kidding me? I just worked all night. I'm just going to order cereal.' It went on in these stages. It was so disgusting. He physically lured me by saying, 'Oh, help me pick out what I'm going to wear.' There was a lot that happened between the point of entry and the bargaining. There was this whole process of bargaining. 'Come do this, come do this, come do this.' And I would say, 'No, no, no.'"
Access unlimited streaming of movies and TV shows with Amazon Prime Video Sign up now for a 30-day free trial
Sign up
Ms Judd has since elaborated on the story of her encounter with Weinstein at the Peninsula Beverly Hills hotel in 1997, telling The New York Times he asked her to give him a massage and watch him showering.
She recalls thinking, "How do I get out of the room as fast as possible without alienating Harvey Weinstein?"
Today she says of her ordeal: "Women have been talking about Harvey amongst ourselves for a long time, and it's simply beyond time to have the conversation publicly."
​Rosanna Arquette
The star of Desperately Seeking Susan (1985) told Ronan Farrow of The New Yorker that she was cornered by Weinstein at the Beverley Hills Hotel in Los Angeles where she'd agreed to meet him for dinner. Arriving, she was told to come up to his suite instead, where he met her wearing a white bathrobe and asked her to give him a massage. "He grabbed my hand," she said. "My heart was really racing. I was in a fight-or-flight moment."
Whe he tried to guide her hand towards his erection, she said, "I will never do that. I'll never be that girl," and left the room.
"He made things very difficult for me for years," she recalls. "He's going to be working very hard to track people down and silence people. To hurt people. That's what he does."
Asia Argento
The Italian actress, daughter of cult horror director Dario, was abused by Weinstein at the Hotel du Cap-Eden-Roc on the French Riviera, when he pressured her into giving him a massage and performed oral sex on her. She continued to see him for the sake of her career but felt she had little choice and alleges rape.
"I know he has crushed a lot of people before," she told Farrow. "That's why this story - in my case, it's twenty years old; some of them are older - has never come out."
"He asks me to give a massage. I was, like, 'Look, man, I am no f***ing fool.' But, looking back, I am a f***ing fool. And I am still trying to come to grips with what happened."
"The thing with being a victim is I felt responsible," she said. "Because, if I were a strong woman, I would have kicked him in the balls and run away. But I didn't. And so I felt responsible."
Mira Sorvino
Sorvino encountered Weinstein while promoting the Woody Allen movie Mighty Aphrodite in 1995. He invited himself over to her house on the pretext of discussing the film's promotion and she was scared enough by his forceful manner to invite a friend over to pretend to be her new boyfriend.
She says Weinstein tried to coerce her into sex and masturbated while she hid in the bathroom. Sorvino described the act as "a classic case [of] someone not understanding the word 'no'... I must have said no a thousand times."
Harvey Weinstein: his accusers

Show all 42
Elsewhere in the case, Hollywood royalty from Meryl Streep to Jennifer Lawrence have condemned both Weinstein and the film industry's complicity in covering up his alleged crimes, actors Matt Damon and Russell Crowe have been criticised for "suppressing" a 2004 investigation into the situation and Rose McGowan - who was reportedly paid $100,000 by the mogul in 1997 not to go public with her own abuse story - has accused Ben Affleck of lying about his knowledge of Weinstein's actions.
Register for free to continue reading
Registration is a free and easy way to support our truly independent journalism
By registering, you will also enjoy limited access to Premium articles, exclusive newsletters, commenting, and virtual events with our leading journalists
Already have an account? sign in
Register for free to continue reading
Registration is a free and easy way to support our truly independent journalism
By registering, you will also enjoy limited access to Premium articles, exclusive newsletters, commenting, and virtual events with our leading journalists
Already have an account? sign in
Join our new commenting forum
Join thought-provoking conversations, follow other Independent readers and see their replies