Hunger Games: Jennifer Lawrence channels Batman in first look Mockingjay Part 1 photo
The actress appears dark and menacing in the latest teaser image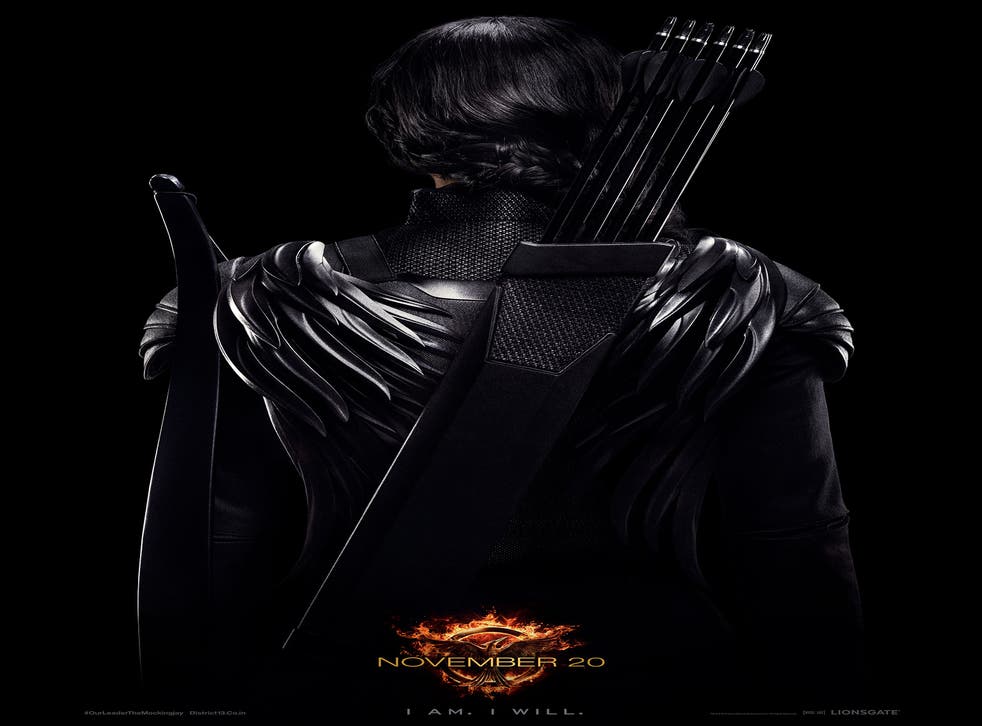 Fans of hit franchise The Hunger Games have been presented with the ominous first look image of Jennifer Lawrence's ass-kicking heroine, Katniss Everdeen, in Mockingjay Part 1.
Dark and menacing, the teaser photo does not give much away, with Katniss facing away from the camera. Dressed all in black, Lawrence channels Batman above the motto "I am. I will".
The third instalment in the series sees Katniss battling to save Peeta and the nation as she finds herself the symbol of mass rebellion against the Capitol's dictatorship.
Josh Hutcherson, Julianne Moore and Liam Hemsworth also star in the movie, adapted from Suzanne Collins' bestselling novel series.
Lawrence has not had a great week, what with all those nude photo leaks, but she received some good news yesterday when Katniss was named the highest grossing action movie heroine in the 2015 Guinness World Records book.
In pictures: Hunger Games Mockingjay Part 1 posters

Show all 6
Lawrence's courageous character helped earn the first two Hunger Games movies £928 million worldwide. Second film Catching Fire grossed £520 million, making it the highest grossing post-apocalyptic movie ever.
Hype has been building ahead of Mockingjay Part 1's release on 21 November, with a series of promotional rebel posters shared last month.
Six characters, including the late Philip Seymour Hoffman's Plutarch Heavensbee and Elizabeth Banks' Effie Trinkey, are shown within the enclaves of District 13, the underground rebellion stronghold in the nation of Panem.
Join our new commenting forum
Join thought-provoking conversations, follow other Independent readers and see their replies