Martin Scorsese praises Margot Robbie and recalls Wolf of Wall Street audition that 'stunned us all'
Actress went very, very off-script in her audition with Leonardo DiCaprio
Roisin O'Connor
Saturday 22 April 2017 12:05 Comments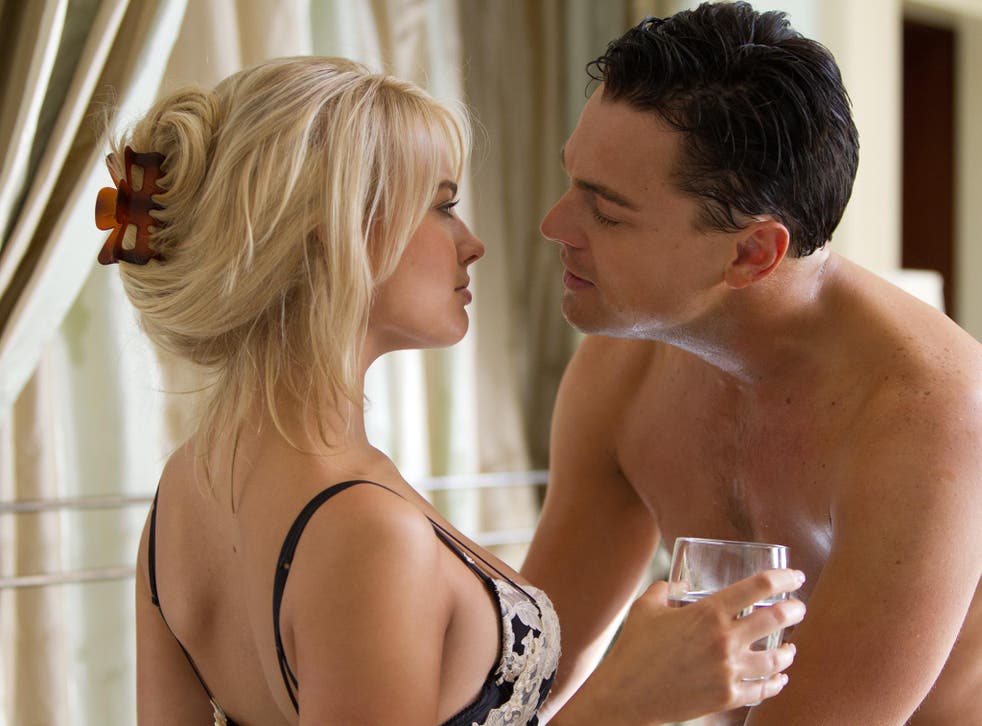 Martin Scorsese has penned a tribute to Margot Robbie, praising her "comedic genius, all-bets-off feistiness, grounded, hardscrabble toughness and emotional daring" and also recalled her memorable audition for his film The Wolf of Wall Street.
Writing the short piece for Time's 'The 100 Most Influential People' list, Scorsese revealed that the Australian actor had to do something pretty wild to secure her place in the film.
According to him, she went completely off-script and gave co-star Leonardo DiCaprio "a thunderclap of a slap on the face".
Netflix Originals 2017: All the films and TV shows to look out for

Show all 14
"She clinched her part in The Wolf of Wall Street during our first meeting," Scorsese wrote in Time Magazine's 100 Most Influential People issue. "[It was] an improvisation that stunned us all."
Robbie herself has previously spoken about the audition, saying that she knew she had to do something big to impress the bigwigs in the room.
Suicide Squad MovieBites - Margot Robbie On Suicide Squad
"In my head I was like: 'You have literally 30 seconds left in this room and if you don't do something impressive nothing will ever come of it," she told Harper's Bazaar in 2015.
"It's a once-in-a-lifetime chance, just take it.' And so I start screaming at him and he's yelling back at me. And he's really scary. I can barely keep up.
"And he ends it saying: 'You should be happy to have a husband like me. Now get over here and kiss me.'
"So I walk up really close to his face and then I'm like, 'Maybe I should kiss him. When else am I ever going to get a chance to kiss Leo DiCaprio, ever?'
Access unlimited streaming of movies and TV shows with Amazon Prime Video Sign up now for a 30-day free trial
Sign up
"But another part of my brain clicks and I just go... Whack! I hit him in the face. And then I scream, 'F**k you!' And that's not in the script at all. The room just went dead silent and I froze."
Robbie was apparently terrified that DiCaprio would sue her for assault - he told her to do it again.
The actor is starring in forthcoming film I, Tonya, about the scandal surrounding an attack on ice skating champion Nancy Kerrigan ahead of the 1994 Winter Olympics.
On the night of 6 January, 1994; Tonya Harding's major rival, Kerrigan, was attacked as she stepped off the ice after a practice session.
It was Harding's own husband, Jeff Gillooly, who hired someone to break her leg so she would be unable to compete.
Kerrigan's leg was luckily left only bruised, not broken, but the attack caused a media frenzy as Gillooly tried to shift the blame by testifying against his wife.
He was jailed, though Harding avoided serving time by pleading guilty to conspiring to hinder prosecution of the attackers.
Directed by Lars and the Real Girl's Craig Gillespie, I, Tonya also stars Sebastian Stan as Jeff Gilooly and Caitlin Carver as Nancy Kerrigan. The film is set for release in 2018.
Register for free to continue reading
Registration is a free and easy way to support our truly independent journalism
By registering, you will also enjoy limited access to Premium articles, exclusive newsletters, commenting, and virtual events with our leading journalists
Already have an account? sign in
Join our new commenting forum
Join thought-provoking conversations, follow other Independent readers and see their replies