The Revenant: Every major award the Oscar favourite has won thus far
It just won big at the DGA awards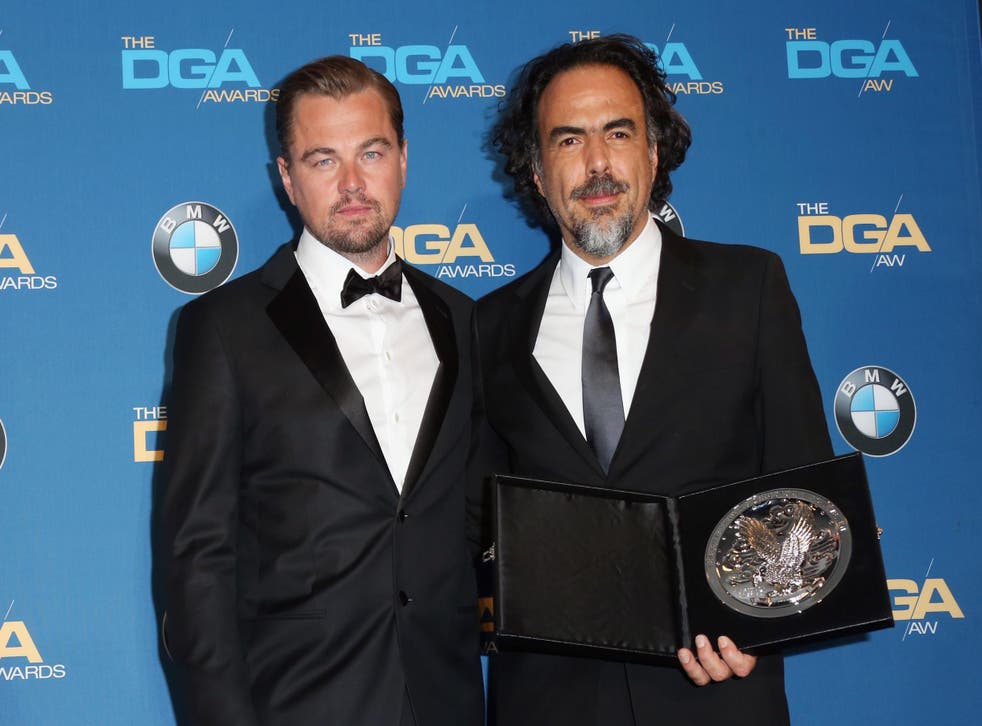 The Revenant is well placed to sweep the Oscars, having won the most major awards so far this season.
Following director Alejandro Inarritu's victory at the prestigious Directors Guild of America (DGA) awards, the harrowing film has now collected twice as many accolades at the pre-BAFTA big five ceremonies as its closest competitor.
Here's a summary of awards season so far:
The first of the major cinema ceremonies was held on January 10th and it was then that The Revenant enjoyed its biggest success.
Not only did it win Best Film (Drama) and Best Director for Inarritu, star Leonardo DiCaprio prevailed and set the stage for a much anticipated Oscar gong.
Brie Larson from Room won the first of her so far three Best Actress awards, while The Martian was quite ludicrously considered and won Best Film (Musical or Comedy).
Critics Choice Awards
Next up were the Critics Choice on January 17th, where Spotlight won the big one, The Big Short got a gong for comedy (not quite as out of place as The Martian), Leo won for The Revenant and Brie Larson claimed another victory.
People were also pleasantly surprised that George Miller was named Best Director for his epic action film Mad Max: Fury Road.
PGA Awards
On January 22nd the Producers Guild of America chose The Big Short as their film of the year.
SAG Awards
Brie and Leo continued their actorly dominance on January 30th as their peers gave Spotlight the big award for its impressive ensemble.
DGA Awards
Most recently, on February 6th, the Director's Guild honoured Inarritu's work on The Revenant.
It's not like there isn't competition from The Big Short and Spotlight, but there is an obvious frontrunner.
Onto BAFTA!
Join our new commenting forum
Join thought-provoking conversations, follow other Independent readers and see their replies