Rogue One: A Star Wars Story: Gareth Edwards details planet which is basically Mecca for Jedi
'The Force is basically in Star Wars like a religion, and they're losing their faith'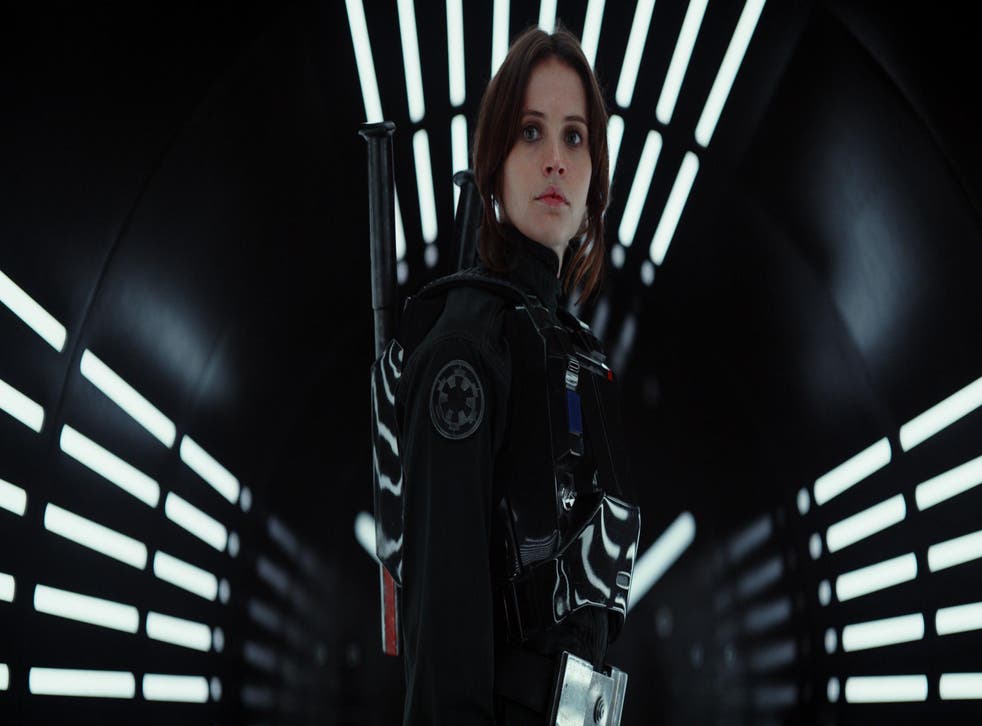 Despite the rumours about Disney bringing in a new director for Rogue One, there is no helping being extremely excited for the upcoming Star Wars spin-off.
Unlike other instalments in the sci-fi saga, the film will give us a unique look at the Galaxy far far away, particularly when it comes to the Force.
In an interview with Entertainment Weekly, director Gareth Edwards spoke about the planet Jedha, 'a holy land for those who follow the Force'.
"The Force is basically in Star Wars like a religion, and they're losing their faith in the period that we start the movie," Edwards told EW.
"We were trying to find a physical location we could go to that would speak to the themes of losing your faith and the choice between letting the Empire win, or evil win, and good prevailing. It got embodied in this place we called Jedha."
Star Wars: The Force Awakens ILM concept art

Show all 45
The report details how the plant takes inspiration from the Middle East, with Ottoman-inspired architecture, while acting as Star Wars's Mecca for followers of the Force.
"It's a place where people who believe in the Force would go on a pilgrimage," Edwards continued. "It was essentially taken over by the Empire. It's an occupied territory… for reasons we probably can't reveal.
"There's something very important in Jedha that serves both the Jedi and the Empire. It felt very much like something we could relate to in the real world."
If speculation is to be believed, the planet could very well house some Force Trees, a life-force which itself holds mystical powers. Others think the planet could hold kyber crystals, the mineral used to make lightsabers.
Access unlimited streaming of movies and TV shows with Amazon Prime Video Sign up now for a 30-day free trial
Sign up
"In a wider level, there must be loads of people who just believe in the Jedi and believe in the Force and have been affected by it," the director added. "If it's a really ancient religion, as Obi-Wan Kenobi said, it's got to exist in thousands or millions of people in the galaxy."
Meanwhile, Jimmy Smits has confirmed he has a cameo role in the film and a new trailer is set to debut at the Rio Olympics.
Register for free to continue reading
Registration is a free and easy way to support our truly independent journalism
By registering, you will also enjoy limited access to Premium articles, exclusive newsletters, commenting, and virtual events with our leading journalists
Already have an account? sign in
Register for free to continue reading
Registration is a free and easy way to support our truly independent journalism
By registering, you will also enjoy limited access to Premium articles, exclusive newsletters, commenting, and virtual events with our leading journalists
Already have an account? sign in
Join our new commenting forum
Join thought-provoking conversations, follow other Independent readers and see their replies