Snow White film faces backlash after body-shaming marketing campaign
The film's star, Chloë Grace Moretz, has stated that she is 'appalled and angry' at how the supposedly body-positive film has been marketed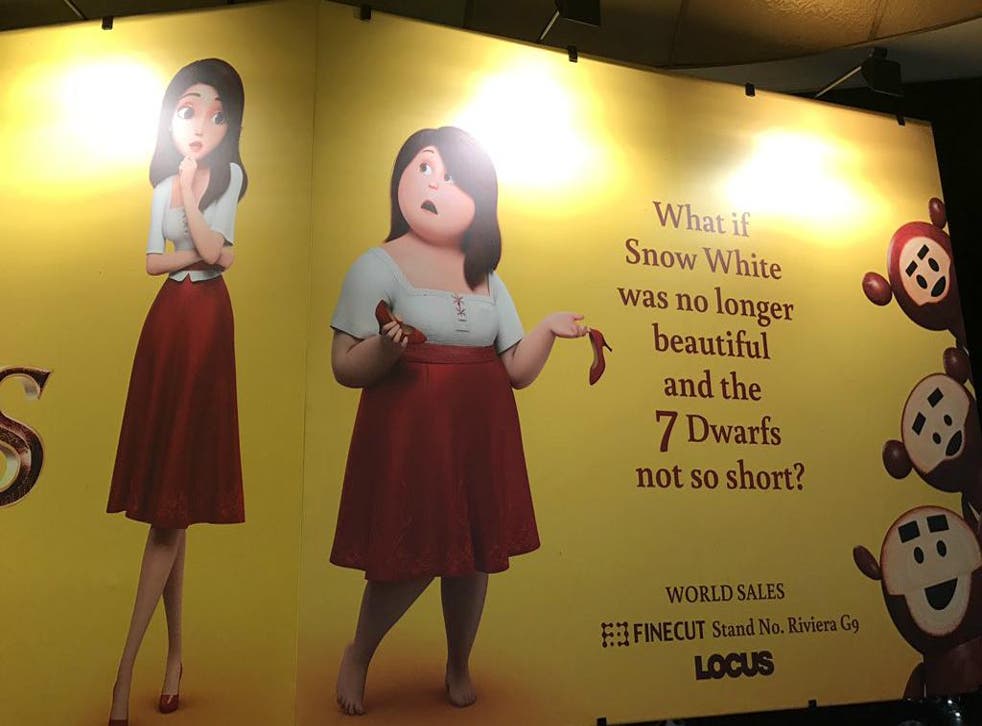 Amidst the backdrop of Jessica Chastain's comments as to the 'disturbing' depiction of women in film at this year's Cannes Film Festival, animated feature Red Shoes and the 7 Dwarfs has faced a massive backlash.
That's after New York Magazine journalist Kyle Buchanan snapped a billboard of the South Korean film at this year's festival and posted it to Twitter, portraying two versions of the Snow White character - one tall and thin, one shorter and heavier - with the caption: "What if Snow White was no longer beautiful and the 7 Dwarfs not so short?"
Naturally, the billboard has received wide condemnation for its body-shaming tactics, especially in a film aimed at children, with plus-size model Tess Holliday writing: "Why is it OK to tell young kids being fat = ugly?"
The film's star, Chloë Grace Moretz, has now herself responded to backlash, stating that she is "appalled and angry" at how the film has been marketed, something which was not approved by her or her team.
What appears to have happened is that the promotional material - including an equally inappropriate trailer - is not apparently representative of the content of the film itself, which Moretz claims is actually "powerful for young women".

Indeed, a synopsis for the film, from production company Locus Creative Studios' website, states the film is about "a princess who doesn't fit into the celebrity world of princesses — or their dress size".
In a statement to Salon, the film's producer Sujin Hwang apologised and stated that the marketing campaign had been suspended, adding: "Our film, a family comedy, carries a message designed to challenge social prejudices related to standards of physical beauty in society by emphasising the importance of inner beauty."
"We sincerely regret any embarrassment or dissatisfaction this mistaken advertising has caused to any of the individual artists or companies involved with the production or future distribution of our film, none of whom had any involvement with creating or approving the now discontinued advertising campaign."
Presumably, the film will feature a more representative marketing campaign in the future, with hopes the film itself is as empowering as those involved claim.
Register for free to continue reading
Registration is a free and easy way to support our truly independent journalism
By registering, you will also enjoy limited access to Premium articles, exclusive newsletters, commenting, and virtual events with our leading journalists
Already have an account? sign in
Register for free to continue reading
Registration is a free and easy way to support our truly independent journalism
By registering, you will also enjoy limited access to Premium articles, exclusive newsletters, commenting, and virtual events with our leading journalists
Already have an account? sign in
Join our new commenting forum
Join thought-provoking conversations, follow other Independent readers and see their replies