Star Wars: Episode VIII among films facing delays as lighting technicans threaten revolt
Technicians threat to quit over four-year pay freeze would delay nine major productions shooting in the UK
Nick Clark
Arts Correspondent
Wednesday 27 January 2016 21:45 Comments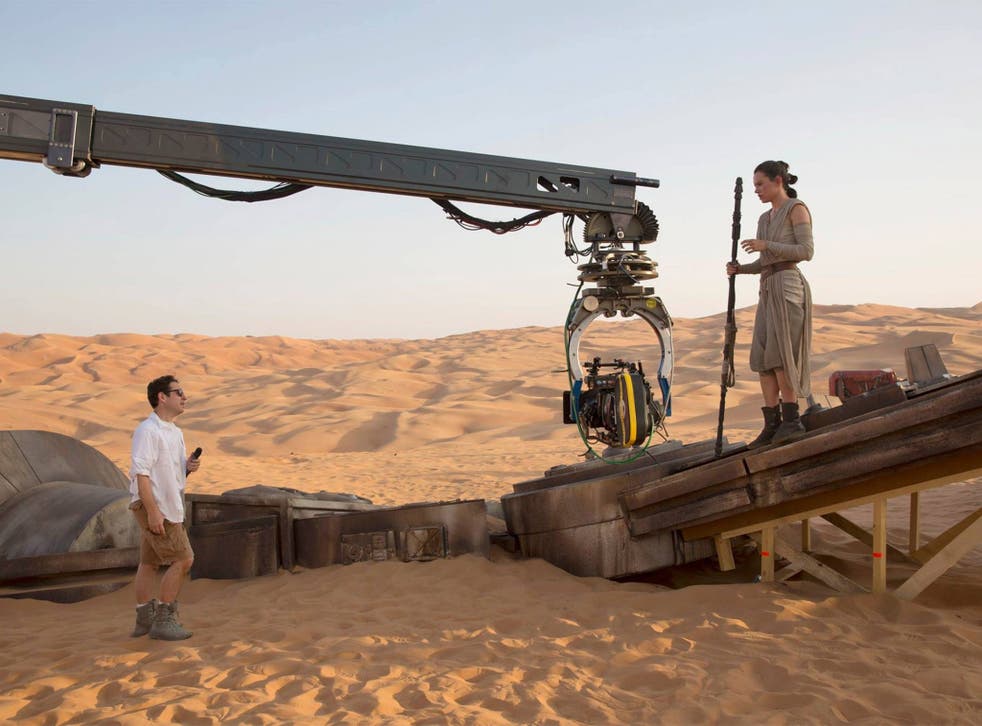 Blockbuster films shooting in Britain, including the new Star Wars movie, could be hit by delays after lighting technicians threatened to revolt over pay.
The technicians are furious after failing to receive a pay rise for four years and have threatened to quit, which would delay nine major productions currently shooting in the UK.
After talks broke down between the lighting technicians' union representatives at Bectu and the employers' body Pact, producers from the nine films affected stepped in and scheduled a last ditch meeting to halt an exodus.
The US producers met with Bectu at Warner Bros Studios Leavesden, Herts, where they offered a pay increase of between five and eight and-a-half per cent depending on the technicians' different grades and responsibilities.
Bectu will take the offer to its members, who will vote electronically on whether to accept the terms by the end of today and if they do, shooting will go ahead.
Every lightsaber in Star Wars history (films)

Show all 12
Should they reject the deal the productions will be forced to shut down from the weekend. Among the films affected, according to Bectu, is Star Wars: Episode VIII, which recently started shooting and follows the huge success last month of its predecessor.
Superhero film Wonder Woman will also be affected, as will The Foreigner with Jackie Chan and Pierce Brosnan, and Universal's reboot of The Mummy, with Tom Cruise.
"At the moment these productions are at risk of stopping on Saturday," according to Gerry Morrissey, general secretary of Bectu. "In order to shoot a film properly you need lighting. If there's no lighting, you can't get a decent picture. Without a decent picture you haven't got a film."
Negotiations between Bectu and Pact broke down last week after the producers' trade body offered a pay rise of 2 per cent. They had wanted 20 per cent to cover four years of back-dated pay. "The producers' offer was overwhelmingly rejected," Mr Morrissey said. "After four years without a pay increase they thought it was derisory." Pact declined to comment because the talks with the technicians were ongoing.
Star Wars: BB-8 built out of Lego in amazing timelapse
They are largely all on freelance contracts with the current 10-hour shooting rate set at £300.
"As individuals they made the decision to give a week's notice to terminate their contracts on all the major feature films after the pay talks broke down," Mr Morrissey said. There are about 600 lighting technicians in and around London and jobs the term covers includes the gaffer, best boy, console operator and electrician. "We've been trying to reach an agreement with the employers for all the shooting and rigging crews for the past three of four years with no success," he added.
According to the most recent BFI figures, 2014 was a record year for film production in Britain, driven by major US features. There was a total spend of £1.4bn, a rise of more than a third on the previous year.
The rise was attributed to the tax breaks for a feature with a budget of £20m as well as the quality of film and production crews in the country.
Register for free to continue reading
Registration is a free and easy way to support our truly independent journalism
By registering, you will also enjoy limited access to Premium articles, exclusive newsletters, commenting, and virtual events with our leading journalists
Already have an account? sign in
Join our new commenting forum
Join thought-provoking conversations, follow other Independent readers and see their replies