Star Wars: Obi-Wan Kenobi was meant to live through A New Hope
It turns out Alec Guinness' character originally survived that Darth Vader battle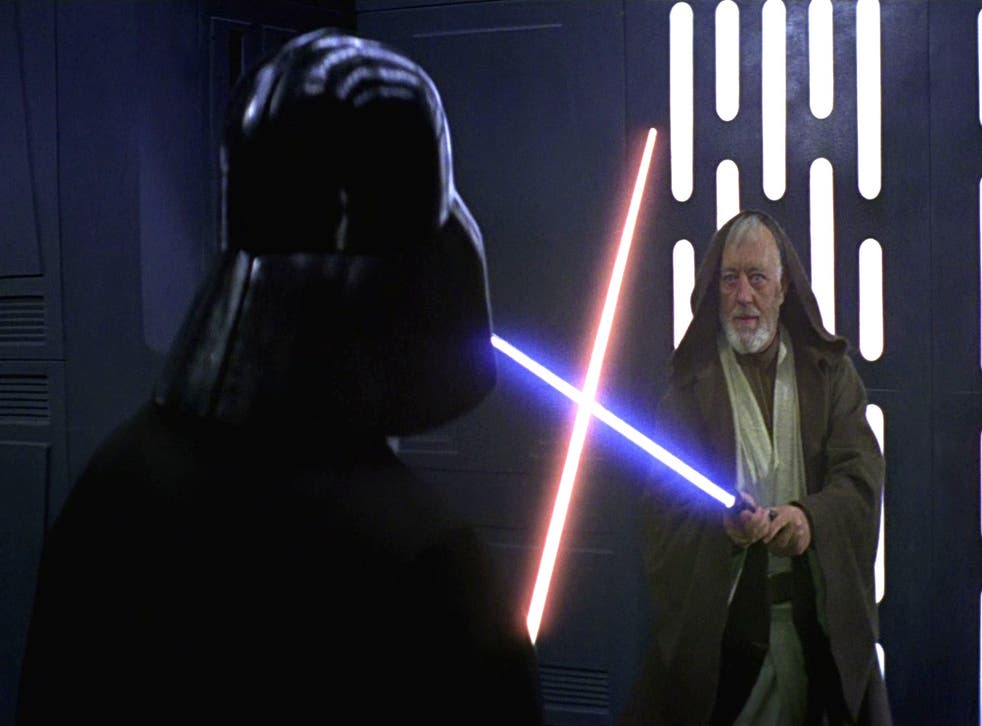 It's a scene every Star Wars fan remembers with a heavy heart - Obi-Wan Kenobi is mowed down by Darth Vader in the first Star Wars film Episode IV - A New Hope (1977).
While ultimately serving a purpose to the story - through his death, Kenobi became a guiding presence to Luke Skywalker (Mark Hamill) on his trajectory to Jedi Knight thanks to the force - it has now emerged, all these 40 years later, that the legendary character, memorably played by Alec Guinness, was originally supposed to survive the film.
Chewbacca actor Peter Mayhew has been treating fans to a sneak peek at select pages from the original copy of his Star Wars scripts over the past few months.
Star Wars: The Force Awakens ILM concept art

Show all 45
The latest photo to be tweeted by Mayhew shows a very different outcome to Kenobi's battle with villain Darth Vader.
In the original script, Kenobi survives and is even assisted by Skywalker who helps his protégé defeat a group of attacking stormtroopers in the tense Death Star showdown.
We'll never know how these turn of events would have affected the story, but it's not a stretch to imagine that Obi-Wan would have joined Luke on his journey to Yoda's refuge, Dagobah, as seen in The Empire Strikes Back.
Another Star Wars revelation to have been revealed via Mayhew's Twitter account includes the definitive answer on whether or not Han Solo (Harrison Ford) shot Greedo first in the Mos Eisley Cantina (answer: he did).
Last week, the trailer for the franchise's upcoming spin-off prequel Rogue One dropped; you can view our shot-by-shot breakdown here - including the moment eagle-eyed fans spotted a scene filmed in a certain London underground station.
Register for free to continue reading
Registration is a free and easy way to support our truly independent journalism
By registering, you will also enjoy limited access to Premium articles, exclusive newsletters, commenting, and virtual events with our leading journalists
Already have an account? sign in
Register for free to continue reading
Registration is a free and easy way to support our truly independent journalism
By registering, you will also enjoy limited access to Premium articles, exclusive newsletters, commenting, and virtual events with our leading journalists
Already have an account? sign in
Join our new commenting forum
Join thought-provoking conversations, follow other Independent readers and see their replies