Suicide Squad: First proper look at Cara Delevingne as Enchantress revealed on cover of Empire
Delevingne is playing an artist turned ancient sorceress in David Ayer's supervillain movie
Jess Denham
Wednesday 28 October 2015 09:59 Comments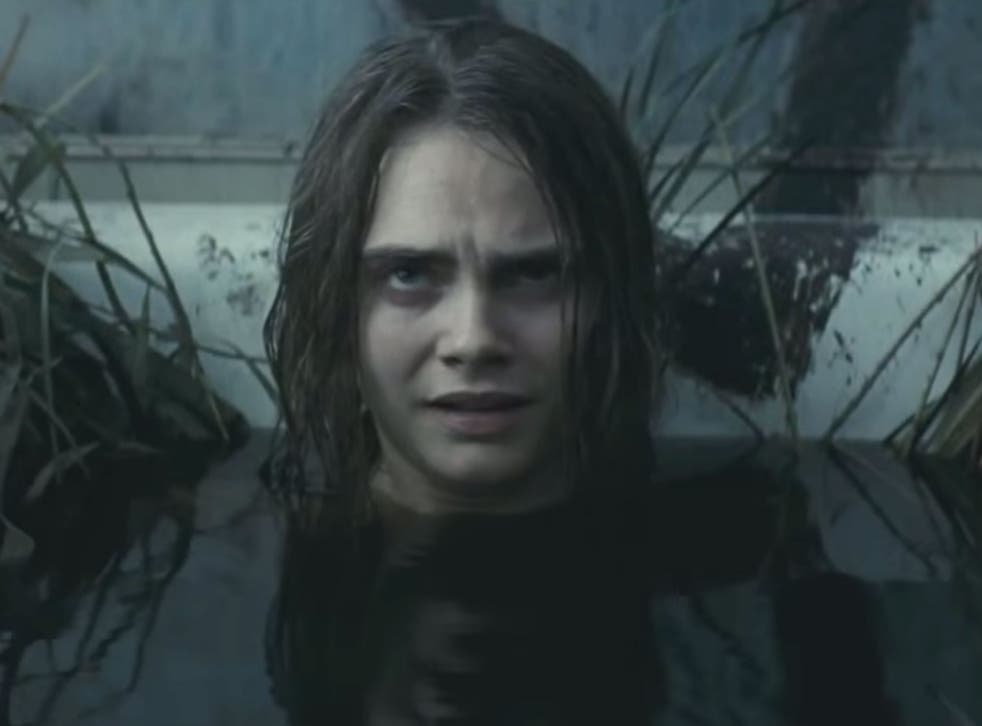 Cara Delevingne's full transformation into Enchantress for Suicide Squad has been revealed and fans can rest assured that she's going to give you nightmares.
The supermodel-actress features on the cover of Empire magazine in her creepy outfit, complete with jet-black bedraggled hair, tattooed black magic symbols, chains and scanty bondage-style clothing.
Enchantress is really June Moone, an artist cursed at a costume party and turned into an evil and powerful ancient sorceress. She is believed to be the central baddie in the storyline, although this is just a fan theory at this stage.
"She's a feral being," the 23-year-old said. "She's been trapped for so long and now she's finally let out. June is an adventure-seeker who's always wanted some excitement. She gets what she wisher for, but in terrible way."
Fans have also been given the first proper look at Jared Leto's Joker. Photos suggest that he will be heavily tattooed, with the word 'Damaged' written on his forehead and what looks to be 'Joker' scrawled across his chest in capitals. He has green hair, lots of eyeliner and an updated clothing style.
The Batman psychopath was last portrayed by the late Heath Ledger who posthumously won the Best Supporting Actor Oscar for his performance in The Dark Knight.
First look at Suicide Squad

Show all 18
Suicide Squad, also starring Margot Robbie as Harley Quinn and Will Smith as Deadshot, reaches cinemas on 5 August next year after Batman v Superman: Dawn of Justice on 25 March.
The December issue of Empire is on sale later this week
Register for free to continue reading
Registration is a free and easy way to support our truly independent journalism
By registering, you will also enjoy limited access to Premium articles, exclusive newsletters, commenting, and virtual events with our leading journalists
Already have an account? sign in
Join our new commenting forum
Join thought-provoking conversations, follow other Independent readers and see their replies