The Terminator franchise has reportedly been terminated
Paramount may have given up any hope of further films, after Genisys proved a US box office disappointment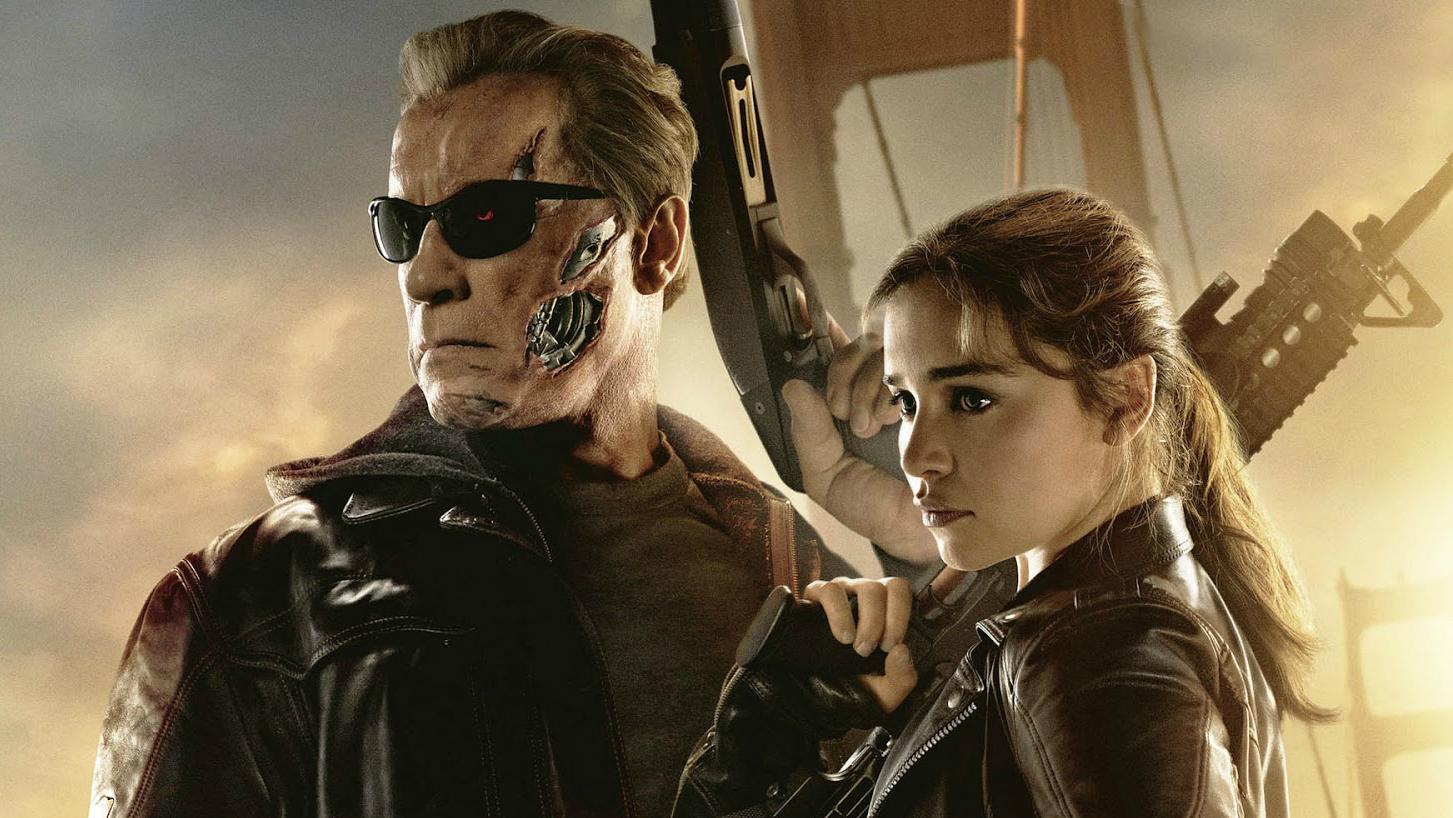 UPDATE: Turns out The Terminator will be back, according to Skydance Media.
It's kind of a shame that the entire Terminator franchise has seemingly been built around different ways of saying, "it's over".
"Hasta la vista, baby!" "I'll be back." The Terminator's very nomenclature; it's the one film franchise which seemed to so determinedly herald its own death, knowing that journalists across the globe would be slapping their hands in glee at the wealth of jokes on offer.
That day has reportedly arrived, according to New York Daily News; with an insider source claiming Paramount has declined the option to bring both Arnold Schwarzenegger and Emilia Clarke, of Terminator Genisys, back for further sequels.
Terminator: Genisys - Trailer
This more damning report comes after the studio previously dropped sequels named Terminator 2 and Terminator 3 from its schedule, thanks to 2015's Genisys landing a paltry $90 million at the US box office.
Furthermore, that's on top of reports James Cameron would help godfather a new adaptation of the franchise when certain rights revert back to him in 2019, with Deadpool's Tim Miller potentially roped in to direct both a reboot and a conclusion to the film series.
"It is over for The Terminator and Arnold," the source stated. "The studio has taken the sequel off the production slate completely, meaning there is no pre-production or any plans for another sequel. The talent had been offered long-term deals, but this is not happening."
The source also stated there was a chance an independent production company could step in and pick up the project, but convincing Schwarzenegger back would be "a tough ask".
All rather conflicting reports; it certainly seems as if The Terminator as envisioned by Genysis is long-dead, though Cameron's return could spark another push at the franchise further down the line, that is if he has even a single moment spare from working on those billion Avatar sequels.
Join our commenting forum
Join thought-provoking conversations, follow other Independent readers and see their replies