The Walking Dead season 7 finale: What happens to Sasha in the comics?
*Spoilers for The Walking Dead season 7 episode 14 follow*
Jacob Stolworthy
Monday 20 March 2017 03:37 Comments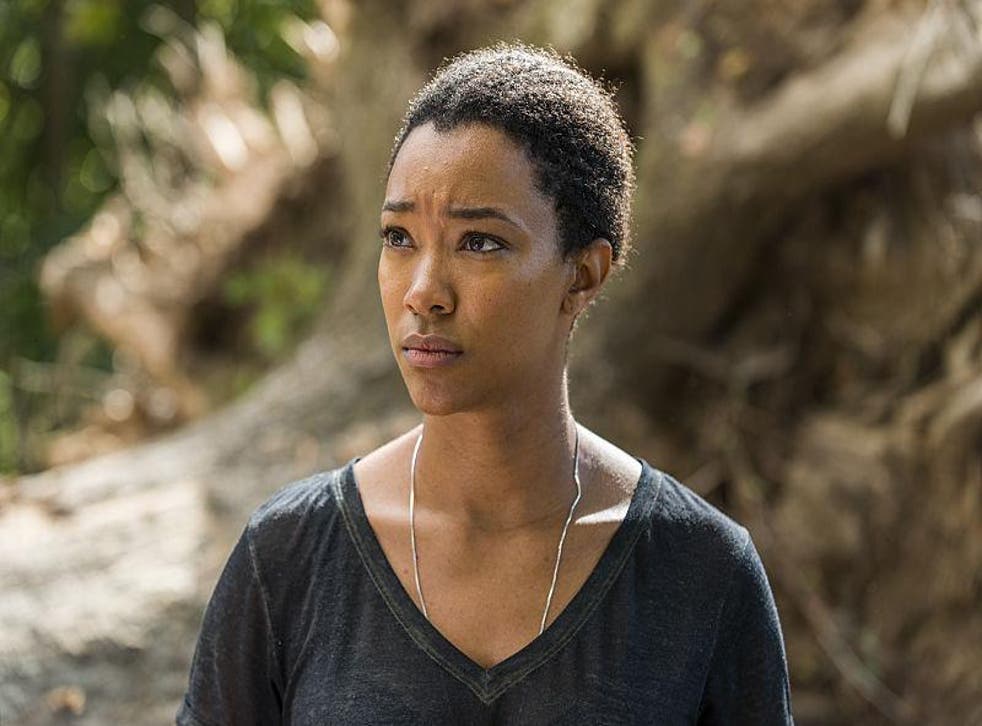 This week's episode of The Walking Dead saw Sasha and Rosita embark on their mission to assassinate Negan at the Sanctuary.
While the outcome of the storyline still remains unsolved, it's Sasha (Sonequa Martin-Green) that things aren't looking too bright for currently; the episode's climax sees her lock Rosita (Christian Serratos) out of the Sanctuary as she runs fully armed into the heart of The Saviours' compound willing to die to avenge the death of Abraham (Michael Cudlitz).
For those wishing to look to Robert Kirkman's comic book series for clarification over what might happen to Sasha, you may be shocked to see that she isn't there - she is an original character (just like Daryl). The comic book character her storyline has most resembled, however, is that of someone named Holly.
In the comics, Holly begins a relationship with Abraham despite him being attached to Rosita - just like Sasha. While specifics of this storyline differ in the source material, Holly does ultimately end up perishing - albeit in a shocking manner - after being caught by Negan (you can find out what happens to her here - be warned: this could be what happens to Sasha in the next few episodes).
She is quoted as saying the following: "I wanted to be the one to take your gate down, to trap you in here," she tells Negan. "I want to be here as you turn on each other... Or as you die fighting your way out. I want to see it. You can kill me if you want... But it won't affect Rick, not like you want. And it'd be good to see Abraham again. I really miss him."
The most shocking Walking Dead moments

Show all 10
Fans have been expecting Sasha's death for some time now following the news that Martin-Green had been cast as the lead in new series Star Trek Discovery.
This isn't to say there's still time for a shock turnaround: while Rosita outlives this moment in the comic books, the final moment of the episode sees Rosita looking at a crossbow-wielding figure stood in the shadows, someone that viewers are fully expecting to be Daryl (Norman Reedus) - but we believe could be someone else entirely.
The Walking Dead Season 7 Episode 14 trailer
The Walking Dead airs in the UK tonight (20 March) at 9pm on FOX. You can read our review of last week's episode here.
Register for free to continue reading
Registration is a free and easy way to support our truly independent journalism
By registering, you will also enjoy limited access to Premium articles, exclusive newsletters, commenting, and virtual events with our leading journalists
Already have an account? sign in
Join our new commenting forum
Join thought-provoking conversations, follow other Independent readers and see their replies