Watership Down: Head of BBFC says film 'would be rated a PG' today
'Standards were different then'
Jack Shepherd
Wednesday 30 March 2016 17:01 Comments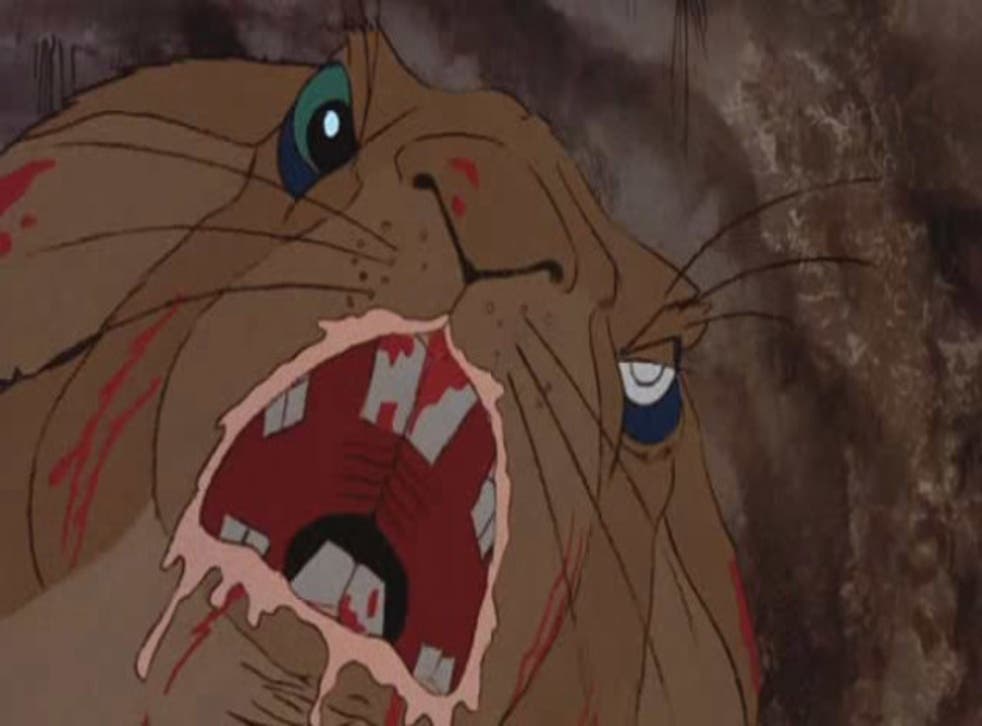 After dozens complained about Channel 5 airing Watership Down on Easter Sunday, the head of the British Board of Film Classification (BBFC) has said that, if released today, the terrifying U-Rated film would be classified as a PG.
Speaking to BBC Radio 5, David Austin said that the animated violence was "too strong" for a U-Rating, adding that some of the language would also be deemed unacceptable under 2016 standards.
"The film has been a U for 38 years, but if it came in tomorrow it would not be," he said. "Standards were different then".
Austin noted that the BBFC continues to receive "one or two" complaints about the film every year, adding that, for it to be reclassified, it would have to be resubmitted to the BBFC - something only required if a new distributor wanted to re-release it.
Unintentionally terrifying children's movies

Show all 7
BBFC guidelines state that, while a U-rating means a film "should be" suitable for audiences aged four and over, a PG may be "unsuitable for young children".
Based on Richard Adams' novel, Watership Down follows a group of rabbits as they escape the brutal destruction of their warren and attempt to begin a new life.
The story has been described as an allegory of the struggle between the individual and society, tyranny and liberation and reason and emotion.
"Who the hell thought it a good idea to put Watership Down on Easter Sunday? 'Hey kids let's watch dead Easter bunnies!'" wrote one Tweeter when the film was shown on Channel 5. Another added: "Watership Down: traumatising children since 1978".
Watership Down earned positive reviews from critics upon its release and features the number one song "Bright Eyes" by Art Garfunkel.
Register for free to continue reading
Registration is a free and easy way to support our truly independent journalism
By registering, you will also enjoy limited access to Premium articles, exclusive newsletters, commenting, and virtual events with our leading journalists
Already have an account? sign in
Join our new commenting forum
Join thought-provoking conversations, follow other Independent readers and see their replies