Just how much will Hollywood's race problem take the shine of the Oscars?
The big question: #OscarsSoWhite has dominated this year's Academy Awards, so does its promise to change really stack up?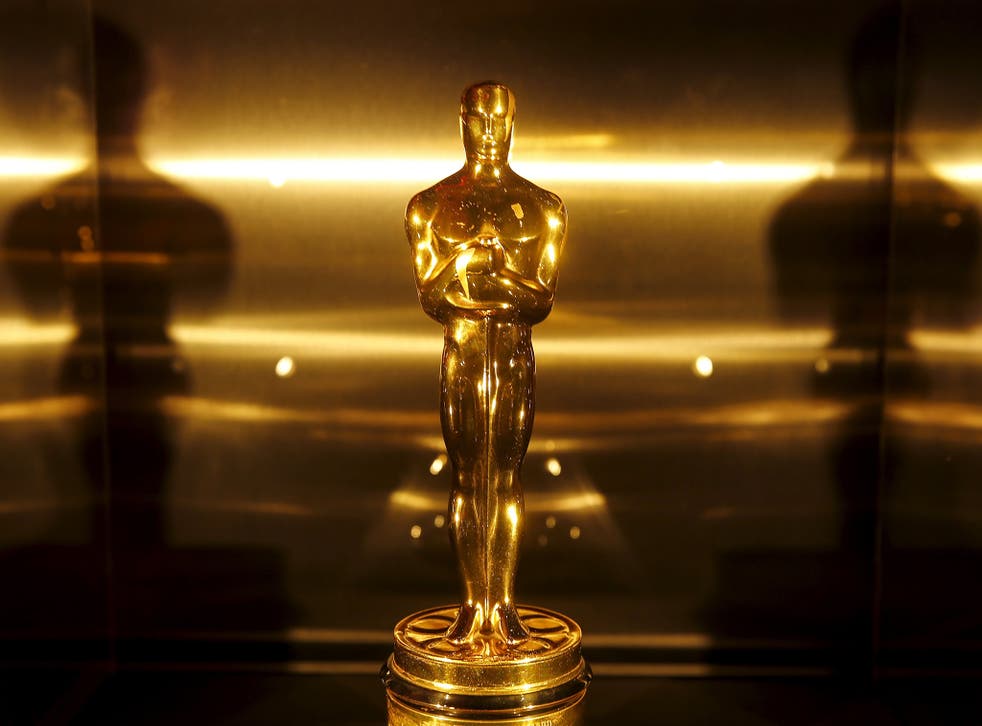 Why are we asking this question now?
The 88th Academy Awards ceremony will take place in Hollywood tonight but a fair chunk of its lustre has been taken off by a high-profile row about a lack of diversity.
The hashtag #OscarsSoWhite became a rallying call after it emerged that there were no black nominees in the individual acting categories, despite nods to Idris Elba, Samuel L Jackson and Will Smith in other prominent awards.
Director Spike Lee and actress Jada Pinkett Smith swiftly announced they were boycotting the Oscars and encouraged others to do the same.
Is this year worse than any other?
The lack of diversity in the film industry, as well as alleged sexism and racism, is the subject of annual debate during the awards season.
In 2015, hopes were focused on Selma, which chronicled three months of Dr. Martin Luther King's civil rights campaign in 1965. It lost out on Best Picture but won Best Song.
This year, the field of films featuring ethnic minority actors, directors and writers was far wider but the expected nominations did not follow.
Creed, for example, was written and directed by the Ryan Coogler and stars a black actor but the only nominee was a white man – Sylvester Stallone – reprising his role as Rocky Balboa.
Meanwhile, Straight Outta Compton follows the rise of groundbreaking hip-hop group NWA, featuring a strong ensemble of rising young black actors, and was directed by F. Gary Gray.
But it only received one nomination nod from the Academy for Best Original Screenplay, by two white writers.
Access unlimited streaming of movies and TV shows with Amazon Prime Video Sign up now for a 30-day free trial
Sign up
While Idris Elba (Beasts of No Nation) and Will Smith (Concussion) received acting nominations at the Baftas and Golden Globes respectively, both are notably absent from the Oscars lists.
What are people saying about it?
Numerous prominent actors and celebrities have backed Jada Pinkett Smith, Will Smith and Spike Lee's boycott, if not joining it themselves, while members of the public have been protesting and campaigning on social media.
In a video posted on Facebook, Pinkett Smith said: "Have we now come to a new time and place where we recognise that we can no longer beg for the love, acknowledgment or respect of any group; that maybe it's time that we recognise that if we love and respect and acknowledge ourselves in a way that we are asking others to do, that that is the place of true power?"
George Clooney said diversity at the Academy Awards is worse now than a decade ago, saying better roles must be available to actors from ethnic minorities and women, while Mark Ruffalo also announced his support.
The actor said he would be attending the Oscars himself to support the sex abuse victims who are the subject of his film Spotlight, but believed "the nominations do not reflect the diversity of our community".
Lupita Nyong'o responded by writing about "unconscious prejudice" in the awards industry, while Snoop Dogg announced that he wouldn't even be watching the "motherf****** Oscars" on television.
Civil rights leader Al Sharpton also called for protests near Hollywood's Dolby Theatre, where the Oscars will be held, and for Americans to "tune-out" of live coverage, which is the most watched non-sporting event of the year.
#OscarsSoWhite: What Hollywood has to say

Show all 19
So where does Chris Rock fit in?
The African-American comedian is hosting the 2016 Oscars but reportedly re-wrote his script in light of the controversy to poke fun at the Academy.
Reginald Hudlin, who is producing the 88th Academy Awards, told Entertainment Tonight: "You should expect [#OscarsSoWhite jokes].
"And, yes, the Academy is ready for him to do that. They're excited about him doing that. They know that's what we need. They know that's what the public wants, and we deliver what the people want."
He dropped hints on the issue in the run-up to the ceremony, dubbing it "The White BET Awards" on Twitter and hailing a "#blackout".
In a break with tradition, Rock has given no interviews or hints of what he plans to say on Sunday's show but many are hoping the outspoken comedian will not shy away from the issue.
"I think Chris Rock will address it head on, which is exactly what the show and the Academy needs," said Variety awards editor Tim Gray.
Is anything going to change?
In response to the latest controversy, Oscars officials announced a "sweeping series of substantive changes" in January that it claims will double the number of women and ethnic minority Academy members by 2020.
Cheryl Boone Isaacs, president of the Academy of Motion Picture Arts and Sciences, also said a 10-year limit on voting would be introduced for new members and rescinded if the member is no longer "active in motion pictures".
The remarks came after a Los Angeles Times survey of the 6,000 Academy Award voters found they were 93 per cent white, three quarters male and only 2 per cent black and 2 per cent "Latino".
"I am both heartbroken and frustrated about the lack of inclusion," Ms Isaacs said in a statement.
"This is a difficult but important conversation and it's time for big changes…the Academy is going to lead and not wait for the industry to catch up.
"These new measures regarding governance and voting will have an immediate impact and begin the process of significantly changing our membership composition."
Oscars Board ring the changes
So will it make any difference?
Morgan Freeman, himself an Oscar-winner, isn't hopeful.
Calling the #OscarsSoWhite controversy "just noise", he told Variety: "If we're going to talk about diversity in the film industry, we don't need to start with the Academy Awards. We need to start somewhere way back — with the producers, the directors, the casting agents, the writers. It should be an open field."
That view is supported by UCLA's annual Hollywood Diversity Report, which found that while American audiences are around 40 per cent "of colour" and appear to prefer watching films and television shows with diverse casts, the industry has not caught up.
Darnell Hunt, director of the UCLA Bunche Centre, said a lack of change in staffing behind the camera has an effect on what people see on screen.
"Whole populations are absent in media or are placed exclusively in stereotypical roles, you tend to normalise certain types of hierarchical structures that are already in place in society and reinforce prejudices," he added.
The researchers wrote that Academy Award nominations merely hint at systemic problems that reach every sector of the industry, from studios to agencies, film and television academies, individual producers and showrunners, and that the situation won't be addressed with quick fixes.
"It will require bold gestures that disrupt industry business as usual, which not only adjust the optics in front of the camera but that also overhaul the creative and executive machinery behind it," they concluded.
Follow live coverage of the Oscars on The Independent website here
Join our new commenting forum
Join thought-provoking conversations, follow other Independent readers and see their replies