The Beguiled review - Cannes 2017: Sofia Coppola's worst work
This often admirable director has come up with a movie that is empty and vacuous with nothing new to say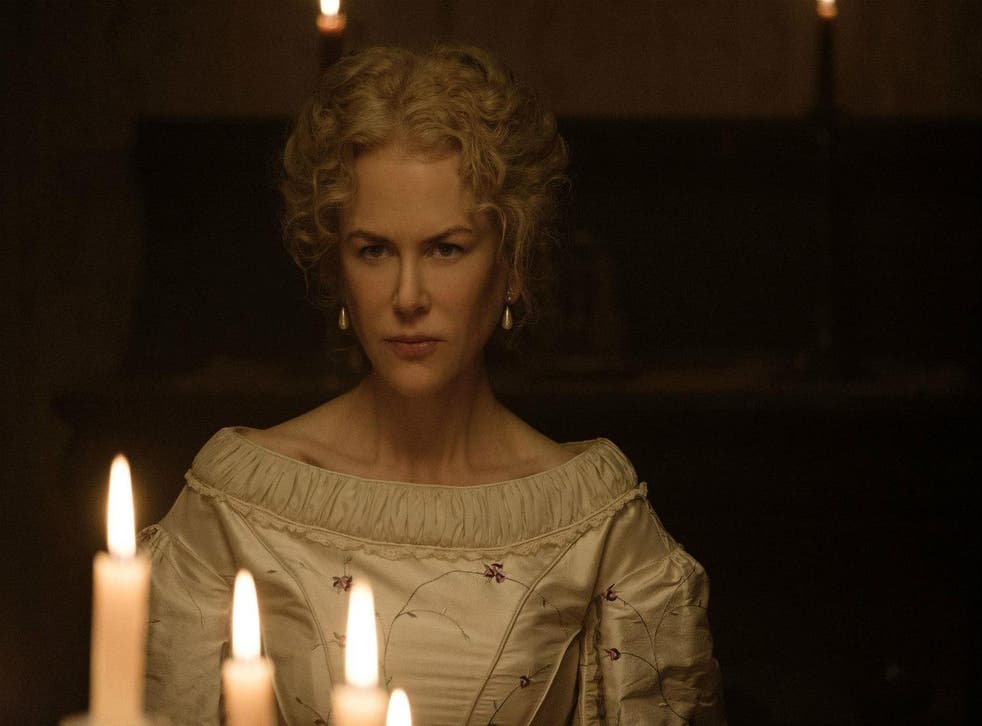 The Beguiled
★★☆☆☆
Dir: Sofia Coppola, 94 min, starring Nicole Kidman, Kirsten Dunst, Elle Fanning, Colin Farrell
The Beguiled is an adaptation of a Southern gothic novel written by Thomas P Cullinan in 1966. Set during the American Civil War in Virginia, a 1971 adaptation of the book saw Clint Eastwood play injured Union soldier John McBurney, who is found near death and taken into sanctuary at an all-girls school.
It's said that Cannes invited the 1971 Don Siegel directed movie into competition, but the producers declined the offer. In France, The Beguiled is considered one of Eastwood's finest works. Watching the new version and getting increasingly frustrated by its ineptitude, I wondered if this Sofia Coppola adaptation had been put into competition to right this perceived wrong.
It is Coppola's worst work. I'm a big fan of her previous films, The Virgin Suicides, Lost in Translation and Somewhere. In these earlier films, she downplays dramatic situations and explores feelings of alienation and ennui. They are movies that explore the female psyche, often ignored by the male-dominated film industry.
Given the paucity of interesting and layered female characters in the Cannes competition this year, I was looking forward to Coppola turning the Siegel-Eastwood collaboration on its head and telling this Civil War story from the female perspective.
After all, this film has seven female protagonists, including Nicole Kidman playing the matron of an all-girls boarding school, Miss Martha, as well as Kirsten Dunst and Elle Fanning, who previously did some of their best work with Coppola.
But this film is empty and vacuous with nothing new to say. For the first time, I found myself on the side of many of the detractors of Coppola's oeuvre.
The movie starts off with intrigue. A Union soldier is found in woodland surrounding an all-girls school. Looking dishevelled and near death, he is the archetypal tall dark stranger. He's a forbidden fruit, mysterious yet vulnerable. The girls persuade Miss Martha to hide and protect him from the confederate soldiers. As such he's perfect fodder for a movie about female fantasy.
Access unlimited streaming of movies and TV shows with Amazon Prime VideoSign up now for a 30-day free trial
Sign up
Colin Farrell steps into Eastwood's shoes playing Corporal McBurney. Having sung his praises for his great performance in The Killing of a Sacred Deer, here I found him ham-fisted. The laziness of his performance is reflected in his facial hair. At one stage, he asks for a razor, but it doesn't explain the lack of continuity in length from one point to the next.
And I may have reached peak Kidman too. The second film in competition in which she stars with Farrell and again she seems to have left her A-game in The Killing of a Sacred Deer. As Miss Martha, she seems strangely emotionless, even when it becomes apparent that the stay of McBurney is creating tension, romantic rivalries and problems between the girls, most notably Edwina (Dunst) and Alicia (Fanning).
The films to know about at Cannes 2016

Show all 14
Coppola seems to have no interest in exploring the emotional consequences of the rivalries. And she has left her playlist at home: whereas all of her previous movies have had a memorable soundtrack, The Beguiled does not even have that saving grace.
Where she does succeed is that she manages to sexualise McBurney rather than objectify him. It's the one aspect where there actually seems to be some sort of female gaze.
It's also atmospheric in the rare scenes that it's outside the confines of the boarding school, cinematographer Philippe Le Lourd using mist and sunlight to create a gothic horror feel. His efforts achieve a sense that this supposedly fantasy scenario is actually a nightmare, but nothing else in Coppola's movie is nearly as good.
Join our new commenting forum
Join thought-provoking conversations, follow other Independent readers and see their replies