The Brit Awards can only be relevant if they honour the diversity and innovation of today's music
If we gave a Brit award to every great artist who died that year then new, promising artists would never get a look-in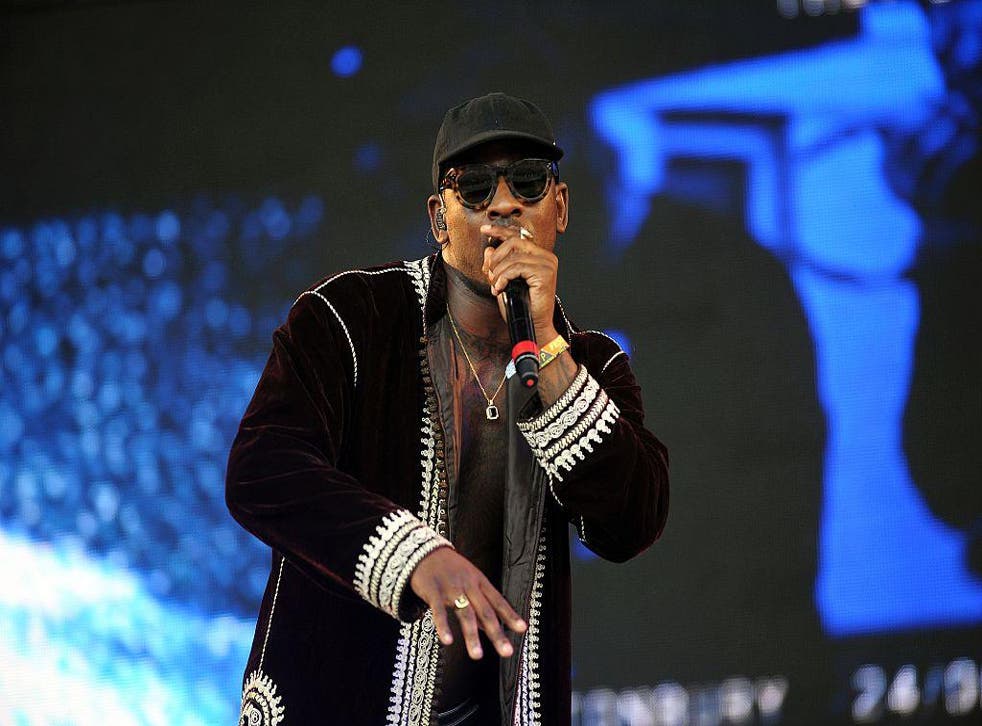 Nao summed it up beautifully at this year's Brit Award nominations.
"The one thing about Britain is how amazingly diverse it is. We are all in this melting pot together.
"Music is made by everyone and it's for everyone. Pull all of us on the stage, black, white, fat, skinny, whatever."
The last few years at the Brit Awards have contained few surprises, but an overhaul of the voting academy to create a better representation of the diversity of British music appears to have worked.
Britain's fantastic grime resurgence is represented by nods for Skepta, Kano and Stormzy while trans artist Anohni was nominated alonside Nao, Emily Sande, Lianne Le Havas and Ellie Goulding for Best British Female 11 years after she was nominated for the Best British Male category.
For the international nominations, Beyonce will compete with her sister Solange, Christine and the Queens, Rihanna and Sia. A Tribe Called Quest earned a nod for Best International Group alongside Drake and Future, Nick Cave and the Bad Seeds, Kings of Leon, and Twenty-One Pilots.
Skepta already beat Bowie for the Mercury Prize in 2016, and many fans of the latter made it clear they felt he had been robbed.
It's likely that this will happen again if Bowie is not given this year's Best Male award – apparently some have already forgotten that the 2016 ceremony was dedicated to his honour.
But both Bowie and Cohen championed new and young artists, inspired them and were inspired by them.
You can hear the emotional strings from Cohen's 'Who By Fire' on the loop for Wu-Tang Clan's 'Execute Them', and a distorted echo of that same song in A$AP Rocky (featuring Joe Fox)'s tribute to Max B.
Enjoy unlimited access to 70 million ad-free songs and podcasts with Amazon Music Sign up now for a 30-day free trial
Sign up
Cohen had spoken in interviews about his prowess at spitting rhymes, and observed that the people doing it best were rappers and hip hop artists.
Bowie's 'Fame' inspired Dr Dre's song of the same name. Rapsody's 'For Everything', which makes observations of racism, her family and money troubles, samples 'Soul Love', as does J Dilla's 'Take Notice' and El-P's 'Innocent Leader'.
In turn, some of music's best and brightest young artists were credited with influencing Bowie's Blackstar.
Collaborator Donny McCaslin told Uncut that experimental rap group Death Grips, along with electronic outfit Boards of Canada, were strong influences – Bowie spoke about the latter's song 'Alpha and Omega' (which McCaslin recorded) as an approach for his song 'Somewhere'.
Kendrick Lamar's To Pimp A Butterfly was also an enormous influence. Producer Tony Visconti told Rolling Stone: "We loved the fact that Kendrick was so open-minded and he didn't do a straight-up hip hop record. He threw everything on there, and that's exactly what we wanted to do.
"The goal, in many, many ways, was to avoid rock and roll."
Bowie was an innovator. He realised that traditional rock music no longer best represents the social, cultural and political goings on in the world.
Grime, rap and hip hop – providing political and social commentary whilst also sampling heritage music to give it new meaning – are the genres that speak for and to younger generations. Bowie, always adapting, wanted to pay tribute to that.
Skepta's manager Grace Ladoja wrote: "They have to accept us as equals.... They have to accept there is a new blueprint in music."
Bowie and Cohen would not have been the leading voice on issues like Donald Trump, racism, social injustice and the failings of UK Government, but the likes of Kano, Stormzy, Skepta and Nao can be.
What would giving Bowie the Best Male Award achieve? If we gave a Brit award to every great artist who had died that year then living artists would never get a look-in.
Introduce a lifetime achievement award, sure, but the Brits should be about looking forward, not back.
Giving Best Male to an artist like Skepta is to celebrate someone who can and will go onto inspire new artists to lead change and champion culture for what it is in Britain today – diverse, vibrant, challenging, and new.
Register for free to continue reading
Registration is a free and easy way to support our truly independent journalism
By registering, you will also enjoy limited access to Premium articles, exclusive newsletters, commenting, and virtual events with our leading journalists
Already have an account? sign in
Register for free to continue reading
Registration is a free and easy way to support our truly independent journalism
By registering, you will also enjoy limited access to Premium articles, exclusive newsletters, commenting, and virtual events with our leading journalists
Already have an account? sign in
Join our new commenting forum
Join thought-provoking conversations, follow other Independent readers and see their replies