Don't believe the UK music industry has a problem? Just look at this year's festival headliners
Maybe it's about time festivals are about the headline acts
Roisin O'Connor
Music Correspondent
Friday 24 March 2017 11:39 Comments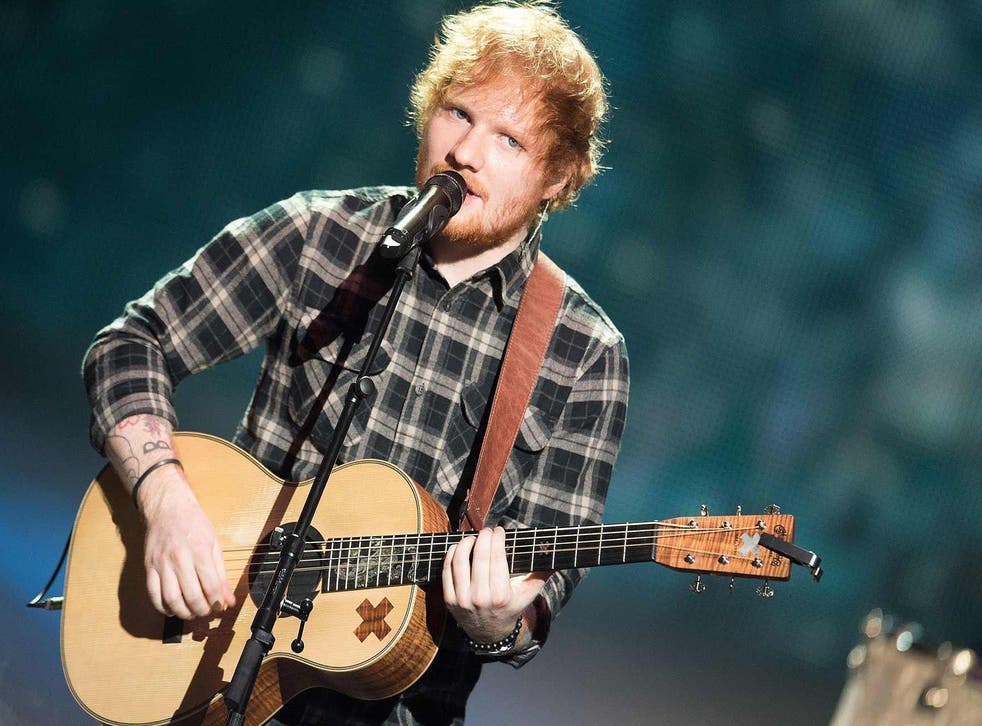 A recent comment piece fretted about why Ed Sheeran's headline slot at Glastonbury was greeted with "little more than a shrug".
The short answer? Everyone already knew.
Ed Sheeran headlining was the worst-kept secret in the music industry for months, and by the time he finally announced it, no one could be arsed to protest.
What critics are right about is that he probably shouldn't be headlining.
Sheeran is good – exceedingly, record-breakingly good, in fact – at what he does.
He earned his spot at venues such as Wembley Stadium because he worked his way from the ground up, playing pretty much every small venue in the UK, and likely the US as well, before breaking into the mainstream.
Most critics will agree that you can't begrudge him his success, as annoying as they may find it, and as disconcerting as his current domination of the global charts is.
His Glastonbury slot stems off of festival organisers desperately trying to keep their events relevant to audience tastes, so having non-"rock'n'roll" headliners isn't really anything new (see Kanye, Jay Z and so on).
It also means Reading & Leeds bosses can no longer defend their lack of female acts on a shortage of rock bands, then – not if they've got Wiley, Migos and Giggs on the line-up.
Radiohead? Meh. They've done the Pyramid Stage before, but personally I don't think they're a festival band because, as spectacular a show they can put on, they just don't have that energy or the ability to appeal to masses of drunken festival-goers.
Foo Fighters were an obvious pick, especially after missing out in 2015, and you can basically guarantee that everyone's going to have a great time.
But Sheeran? It's almost certainly going to be him and his guitar, without much in the way of elaborate staging, backing bands or fireworks, because it doesn't work with his music.
Enjoy unlimited access to 70 million ad-free songs and podcasts with Amazon Music Sign up now for a 30-day free trial
Sign up
Music Box Session #4: Bassette
The bigger problem becomes evident when you look at festival headliners across the board for 2017. After promising to improve representation in previous events, Glastonbury organisers appear to have taken their fallow year one early – but it's not just them.
Headlining Reading & Leeds? White men. Latitude? Yep. Isle of Wight managed to get Run DMC alongside David Guetta, Arcade Fire and Rod Stewart of all people – imagine going to that after seeing Fleetwood Mac in 2015.
It's not just bad from a diversity perspective, it's boring.
And with headliners as dull and predictable as this, you can't expect music fans not to look further afield than the UK.
As is the case with the Brit awards every year, the most interesting category is the internationals.
Festivals like Oya in Norway, NOS Alive in Portugal and Primavera in Spain are capitalising on the UK's inability to curate diverse, interesting, contemporary lineups and nabbing the best artists for themselves.
You hear the same argument each year, that for the bigger festivals, it's "not about the headliners". Maybe it's about time it should be.
Register for free to continue reading
Registration is a free and easy way to support our truly independent journalism
By registering, you will also enjoy limited access to Premium articles, exclusive newsletters, commenting, and virtual events with our leading journalists
Already have an account? sign in
Join our new commenting forum
Join thought-provoking conversations, follow other Independent readers and see their replies