INTERVIEW
Pop star Madison Beer on fame, Justin Bieber and family guilt: 'There've been a lot of dark points in my life'
The pop singer talks to Ellie Muir about her new album 'Silence Between Songs', working with powerful men and being rushed to grow up
Friday 15 September 2023 06:30 BST
Comments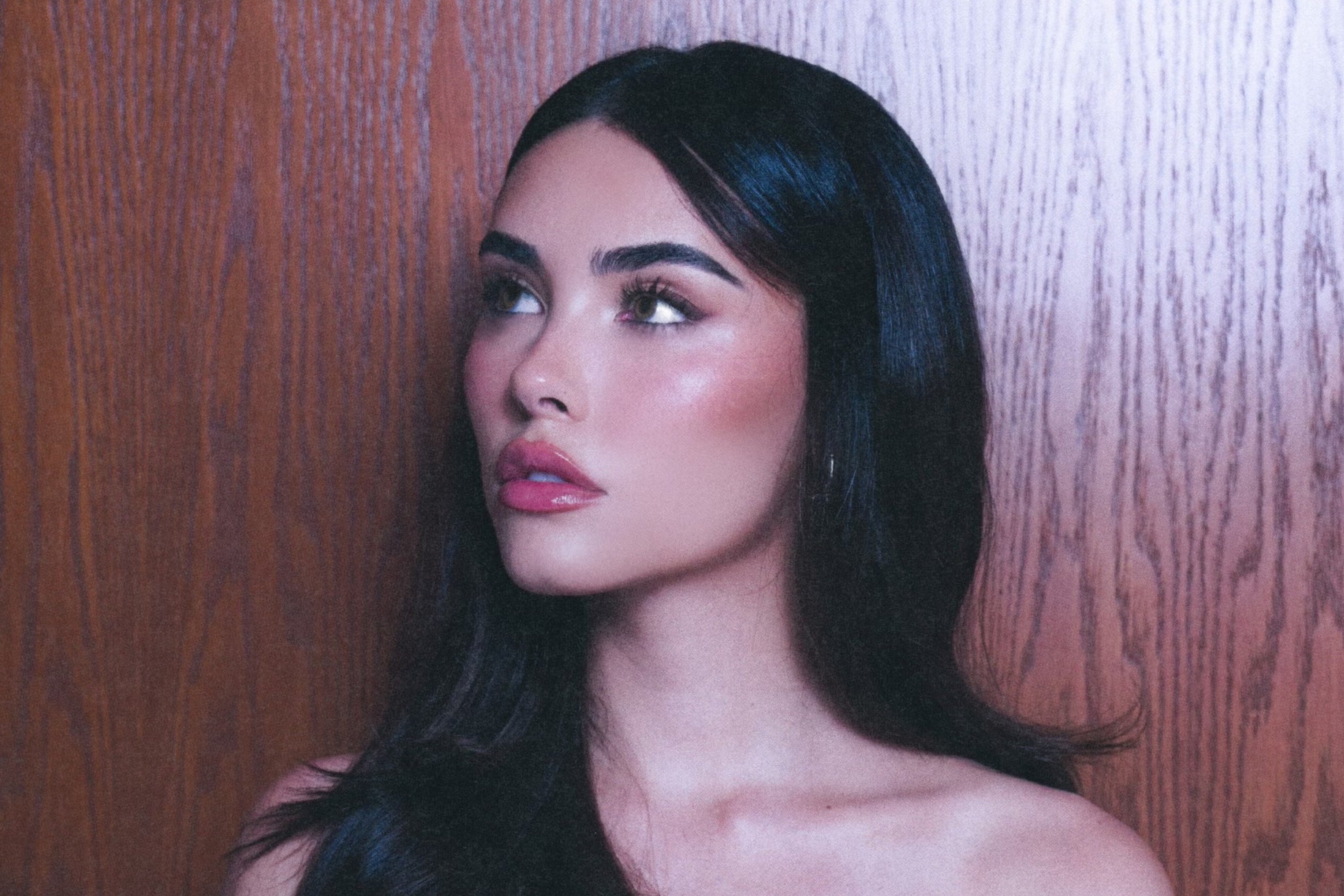 A voice is coming from Madison Beer's laptop – but her mouth isn't moving. "Hi, it's Madison Beer. I'm 24 years old. I'm 5ft 6in and…" Her face folds into a frown. "Where the hell did that just come from? I just clicked one button. I'm so confused!" She has just discovered that a recording of her own voice is playing over our Zoom call. "It was a self-tape," she brushes it off quickly. "Anyway, sorry, go ahead!"
It's odd that Beer has been working on a self-tape given that the 24-year-old is a pop singer, not an actor. She's been in the music business for more than a decade now, having been scouted by Justin Bieber at just 13 years old when she became a child pop star and viral sensation. Since then, Beer has released one studio album, one EP and 22 singles and has become known for her radio-ready pop vocals. Today, we're speaking because Beer is about to release her second album, Silence Between Songs.
Beer is lounging on her bed at her Los Angeles home, her back resting against a stack of pillows with her computer perched in her lap. She's wearing an oversized sweater that reads "EXCUSE ME!" in bright blue letters and has not long woken up. Even so, she looks put together as she rubs her eyes with her French-manicured hands. Her silky chestnut-coloured hair runs down in front of her shoulders and hits the slogan embroidered on her chest.
It all began when a comb-over era Justin Bieber tweeted a link to a video of Beer singing Etta James's "At Last". "13 years old!" Bieber tweeted in 2012. "She can sing #future star." Beer went from being the daughter of a real estate developer and an interior designer who recorded YouTube covers on the weekends from her home in Jericho, New York, to a perfectly packaged child star ready to be plonked in front of a camera. It was her dream. "That was one of the most pivotal moments of my career meeting [Justin], it changed my life forever," says Beer now, just over a decade later.
It wasn't long before Beer was signed to Island Records and she was taken on by Bieber's manager, the now embattled Scooter Braun, whom she parted ways with a few years after signing. Tracie, Beer's mother, put aside her interior design career to help steer Madison's.
Beer had stepped into a pop music industry that, in 2013, was thriving: Carly Rae Jepsen had just released "Call Me Maybe", Maroon 5's "Payphone" was being blasted across supermarkets and every teenage girl knew the rap break in Nicki Minaj's "Starships". For Beer's 14th birthday, Bieber brought the newly signed singer onstage at the O2 Arena in London and sang happy birthday to her in front of 20,000 people. Months later, Beer released her Disney Channel-ready love song "Melodies", and Bieber made a cameo in the music video. She would later launch her own makeup line in collaboration with Morphe and walk for Dolce and Gabbana.
Three years after signing with Island Records, Beer went independent, saying she felt "trapped" by the "Disney queen" image thrust upon her. She has since dabbled in mainstream dance music, providing vocals for DJs Jax Jones and Martin Solveig and tried her hand at R&B. But in recent years, Beer's output seems more decisive, as she edges away from boom-clap bubblegum pop towards something more reminiscent of the vulnerable croons of Lana Del Rey in her Born To Die era.
Silence Between Songs feels like an emotional purging for Beer, in which she confronts feelings she has been grappling with for the best part of a decade. Beer had underage nude photographs of her leaked when she was just 16, and was subsequently subject to a large amount of unrelenting online hate. Earlier this year, Beer revealed that she contemplated suicide shortly after her nudes were leaked. "There was a lot of very lonesome dark points for me that I felt like not many people or anyone could understand," Beer says now looking back. "I felt crazy. And I just made myself feel really horrible."
Beer's new musical direction has been a difficult one for critics to decipher. When she released her debut studio album Life Support in 2021, Pitchfork writer Dani Blum called it "ambitious yet shallow" and suggested that Beer was intent on proving her own seriousness as a musician. It's taken some time for people to recognise Beer as an artist: she is often referred to as a "social media star" before she is referred to as a "musician" (she has 37 million Instagram followers, after all). But does Beer feel like she isn't taken seriously? "Yeah, I mean, by the general public," she sighs. She seems over it now. "But I honestly don't think it matters to me anymore because I think it's something that I've just kind of accepted."

Enjoy unlimited access to 70 million ad-free songs and podcasts with Amazon Music
Sign up now for a 30-day free trial
Sign up

Enjoy unlimited access to 70 million ad-free songs and podcasts with Amazon Music
Sign up now for a 30-day free trial
Sign up
But Silence Between Songs feels more honest and more revealing than before. In "King of Everything", Beer tells a powerful man who "took advantage of people so young" that she hopes he gets what he "deserves". "I just wanted to write a song in general about powerful men that I have been in rooms first hand with," she tells me. "They think they're on the top of the world and then they're actually not. They think they're the king of everything on the outside, but on the inside, they sleep in a bed alone and have nobody to turn to – and that's just sad."
Plus, Beer is something of a music geek. She's obsessed with The Beatles ("If I met Paul McCartney, I'm not making it out of there alive"). She also takes inspiration from The Beach Boys, Tame Impala and Del Rey on the album. "Home To Another One," is a bouncy synth-inflected number pulling influences from Tama Impala, while Del Rey is channelled in "Nothing Matters" – an orchestral love song fit for a Disney princess movie.
In "Ryder", Beer is searching for justice of another kind. As she softly sings: "I always left you out, you still love me somehow, you just wanted a friend, didn't know it then," she apologises to her brother Ryder, who is three years her junior, for always being hidden by her seismic, fame-sized shadow as they grew up together. Beer tells me now that song is the most "sacred" on the album. "I really did have an apology to give [Ryder] and I felt like he deserved to hear all the things that I said," she says, shuffling herself into a more comfortable position underneath her duvet. "But at the same time, I think he found peace in it as well. I think hearing [that] and having somebody recognise things that you've potentially been through, I think means a lot."
Beer has felt ready to open up a lot more recently. Her memoir, titled The Half of It, which was released in April, traces the moment she got signed to the moment she found out nude photographs of her were being circulated on the internet. Each chapter is filled with journalling prompts and mental health advice that she has learnt along the way ("I hope people who read it have a bit more empathy towards one another.")
In comparison to women like Pamela Anderson or Paris Hilton, both of whom have recently released memoirs confronting years of mistreatment by Hollywood and the mainstream media, Beer decided to release hers much earlier on. "People have been extremely wrong about my character and who I am as a person," she tells me. "I think that I've been very much misjudged on that and it's just a sh**** feeling. It sucks being like, wow, the girl you're talking about doesn't exist. I wanted people to put this book down and be like, 'wait, there's so many people who I've judged wrong.'"
Does Beer feel like she was rushed to grow up? "Yeah, totally," she says, an almost knee-jerk reaction. "I've been working since I was 12, that's a very abnormal thing. I was very rushed to grow up in a lot of ways because I was in the industry… now I'm like, poof!" she exhales air from her cheeks. "I'm 24 and I feel mentally like I'm still 19 or 20. It kind of trips me out sometimes." It's a sentiment that's made clear on her album when she sings: "All my life I never had the chance to stop and smell the flowers".  
In a recent clip shared to Beer's Instagram Stories, Beer sits before some of her most diehard fans and hits play on Silence Between Songs for the first time. Some cry and wrap their arms around each other. One stares existentially into the distance. Others glare at Beer, in awe of her. Clearly, her fans are at the top of her priority list and getting the "general public" to take her music seriously dropped off that list a while ago.
"I feel like a lot of my fans have grown up with me and they've seen me grow so much," insists Beer. She is close to her fans – even in group chats with some of them. And if you watch back clips of Beer's live performances from, say 2014 until now, you see familiar faces that have aged with her.
"There's X amount of people that will just view me as not a real artist – whatever that means. I don't let it bother me because I know there are a lot of people who take me seriously and a lot of people who love my music, show up to tour and want to listen."
Silence Between Songs is out now
Join our commenting forum
Join thought-provoking conversations, follow other Independent readers and see their replies