Now Hear This: New music from Anderson Paak ft Kendrick Lamar, Charli XCX and Troye Sivan, plus spotlight artist She Makes War
In her weekly column, The Independent's music correspondent Roisin O'Connor goes through the best and worst releases of the week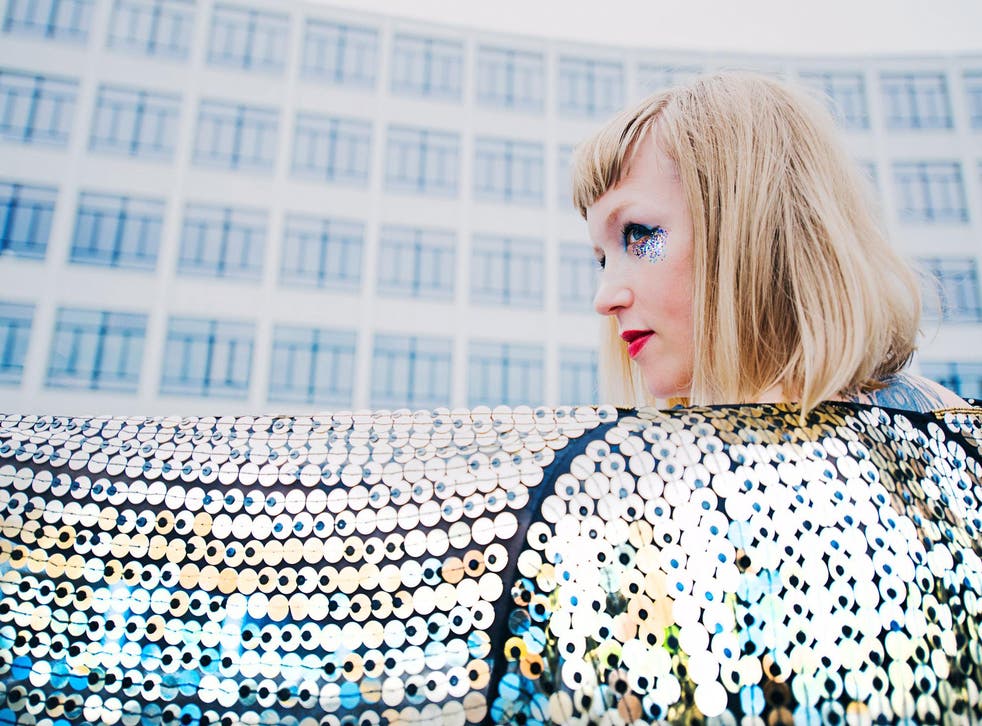 There are few worse feelings than being disappointed by two of the best pop acts in the game. Sadly that's the case with Charli XCX and Troye Sivan's new "banger", as some are calling it, "1999".
Aside from being a blatant riff on the nostalgia-fuelled "2002" from Anne-Marie and Ed Sheeran (which wasn't great itself, although at least it succeeded in the "annoyingly catchy department), the song seems beneath the talents of its two stars. Charli XCX is one of the best pop writers around, so I'm not sure why she's reduced herself to this pop-by-numbers dross.
The main flaw lies in the fact that Charli XCX was seven in the year she's singing so wistfully about – if you're a fan, you're likely the same age or younger, so it's quite difficult to understand why she's so keen to return to that age. If it was a celebration of her teenage years that would make more sense, and you could rhyme "2006" with Beyonce's "Check On It". Or something like that.
Subscribe to The Independent's Spotify playlist
Two artists who have succeeded in a nostalgia-tinted jam is Anderson .Paak with Kendrick Lamar on "Tints" – the second single off .Paak's upcoming album Oxnard. The track is driven by the former's natural funk on the drums and his husky singing voice – accompanied by Kendrick who drops seamlessly into the groove with a slick few bars, including the superb: "Bitch, I'm Kendrick Lamar, respect me from afar/I was made in His image, you call me a god/Everybody in attendance, I'm about to perform/Everybody get offended by the s**t I go on." Ooft.
Earlier in the week, Thom Yorke released a new track from his Suspiria score, which sends shivers up your spine with its ghostly moans, Italian organ-like synths, and Yorke's son Noah managing a steady clatter on the drums.
It's great to see Sharon Van Etten return with "Comeback Kid", a woozy synth-led bop (fantastic work on the Roland TR-808 from producer Jon Congleton) that marks a major change in her sound for upcoming album Remind Me Tomorrow, moving on from the natural folk of her 2014 record Are We There.
I've not been a fan of anything former One Direction star Liam Payne has offered as a solo artist, but he seems to have landed on a winner with this new Jonas Blue collaboration, "Polaroid". It features former Nashville star Lennon Stella, who is embarking on a solo singing career of her own – her vocals harmonise wonderfully with Payne's. Good pop.
I'm not so convinced by Norwegian pop star Sigrid's latest single, "Sucker Punch". It's bouncy enough and I've seen her live enough times to know she's a superb performer, but her most recent offerings have sounded very, very similar to one another: staccato delivery; uplifting, empowering chorus based on the title (usually based on a couple of key words – "Strangers", "High Five", "Plot Twist"), yadda yadda yadda. Something different please.
I've thrown a couple of tracks off Welsh band Estrons' new album onto our Spotify playlist (read the album review here) – the moving "Strangers", and the slow-build rager "Jesus…".
Enjoy unlimited access to 70 million ad-free songs and podcasts with Amazon Music Sign up now for a 30-day free trial
Sign up
Elsewhere on the rock front, You Me At Six have released their dynamic new record VI which is super catchy and a big return to form after their slightly disappointing last album Night People. Read about the making of VI in my interview with them.
Brighton metal band Black Peaks have also got a new record out, their sublime second album All That Divides, which is massive in every sense of the word. Bringing in Adrian Bushby (Foo Fighters, Muse) was a master-stroke – his production plays a big part in how the album offers up vast sonic landscape that takes you on an intense, emotional journey via album highlight "Aether", across "Slow Seas", and closing on "Fate I & II". This feels like a real achievement.
My spotlight artist for this week is She Makes War, a Bristol-based musician who just dropped her new album Brace For Impact. It's brash, unapologetic rock and I love it. Read my Q&A with the artist behind the record, Laura Kidd.
Describe your new album for someone who hasn't heard your music before
An adventure of grungey indie rock riffs, weary wisdom and tearstained cinematic tales accompanied by a boatload of glitter.
What makes you happy?
Creating music out of thin air – listening back to something I've just made up from nothing is the best feeling in the world.
What pisses you off?
Mobile phone zombies, especially at gigs. Please, I implore you, put it away, lock eyes with me and have an experience in full technicolour.
Where's the picture on your album cover from?
It's a tabletop collage I made of some resonant items from my life, centred around a photo of little me waiting eagerly for my Dad to bring over my birthday presents. I've been using childhood photos of myself for the single covers as well; the juxtaposition of innocent sweetness and potential against the disappointment, urgency and anger on the album makes me well up. The back of the album features a photo I took of flowers laid in tribute at Ravensbrück concentration camp. I visited last September when I was on tour in Germany and it was a chilling and timely reminder of what can happen when hate wins over love.
Aside from your album, what else should I be listening to?
Dream Nails and The Menstrual Cramps (who are supporting me on tour next month), Guttfull, Otti Albietz, Marissa Nadler and Marika Hackman.
What's the biggest misconception people make about you as an artist?
Thinking that one song can sum an artist up, or that an album should consist of ten songs-by-numbers. I want to take people on a journey through my albums, so if someone has only listened to one of the more cinematic or wonky tunes they might not know about all the riffs. Listen on, friends!
Join our new commenting forum
Join thought-provoking conversations, follow other Independent readers and see their replies