From Britney Spears to Nina Simone: The 10 most outrageous sexual innuendos in music
Rihanna wants her man to 'shut up and drive', while Kurt Cobain obsessed over his partner's 'heart-shaped box'. We go through the obvious and not-so-obvious meanings of some of pop music's best sexual euphemisms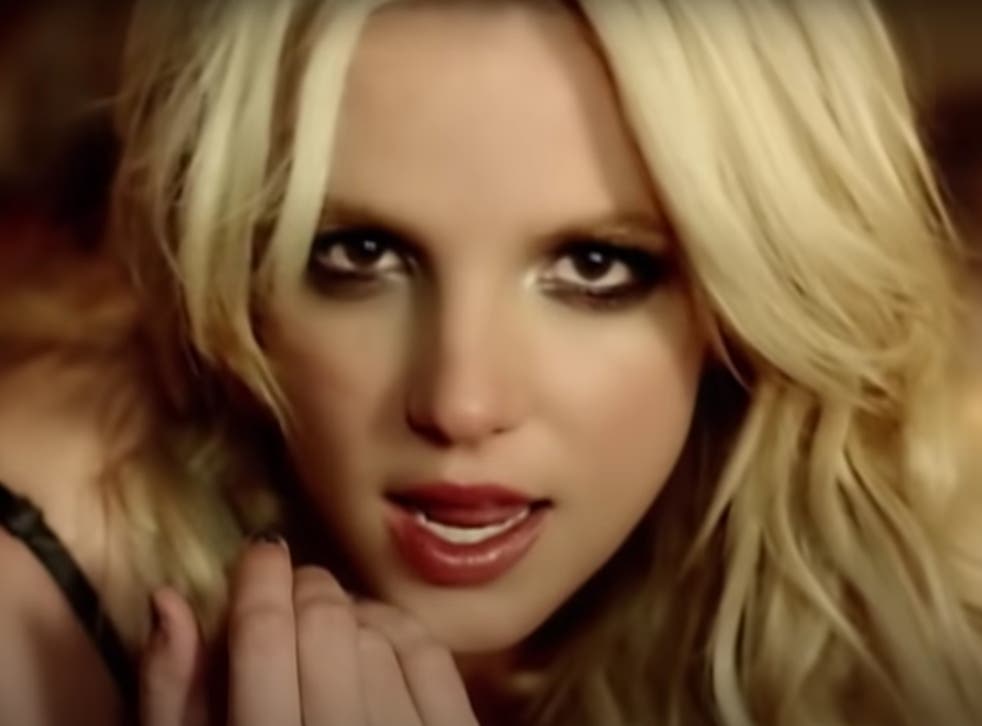 There are thousands of songs about sex. Millions, even. But more fun are the ones that demonstrate the subtle, obscure or downright bizarre ways singers have let us know they are in that kind of a mood.
From Prince to Britney Spears, here are some of the most outrageous sexual innuendos in music:
Kelis – "Milkshake"
"My milkshake brings all the boys to the yard/ And they're like, it's better than yours." The Neptunes offered this song to Britney Spears but she wasn't a fan, so Kelis took it for her appropriately titled 2003 album, Tasty, instead. Famously included in the teen comedy Mean Girls, "Milkshake" thrives on the power of suggestion, along with the joy of a woman celebrating her sexuality. Kelis herself told the Associated Press it's about confidence. Literally though, it can't really be about anything else but a woman shaking her... assets.
Shallows – "It ain't the Meat"
Henry Glover and Syd Nathan's R&B song was first recorded by The Swallows in 1951 and encouraged men not to worry about whether a woman was skinny or fat. However, Maria Muldaur's 1974 rendition was later credited with flipping the message to instead refer to women valuing technique over the size of a man's penis. Both messages seem equally valuable.
Prince – "Tamborine"
It's rare to hear Prince not being explicit about sex, but on Tamborine he lands on a slightly more subtle, albeit odd, metaphor. He sings: "I don't care for one night stands/ With trolley cars that juggle seventeen/ I just wanna settle down/ And play around my baby's tamborine." It's the strangest euphemism for a vagina we've heard, anyway.
Read more:
Rihanna – "Shut Up and Drive"
Rihanna has always been great at injecting her songs about sex with a hint of impatience, and "Shut Up and Drive" is no exception. Loaded with car-related metaphors ("Get you where you wanna go, if you know what I mean/ Gotta ride that smoother than a limousine…"), the track builds to the chorus where Rihanna essentially tells the man to just bloody get on with it.
Nina Simone – "I Want a Little Sugar in My Bowl"
Referencing the 1931 blues song "Need a Little Sugar in My Bowl", Nina Simone treads the fine line between sex and sleaze with this delightfully suggestive 1967 classic. She sings: "I want a little steam on my clothes/ Maybe I could fix things up so they'll go/ What's the matter daddy, come on, save my soul."
50 Cent – "Candy Shop"
Not so sweet: 50 Cent's 2005 rap about letting his girlfriend "lick the lollypop". "So seductive", indeed. Yeah, Fiddy, we all know what you're talking about.
Nirvana – "Heart Shaped Box"
Kurt Cobain's moaning delivery on one of Nirvana's greatest songs should have been enough of a clue about its context. If that and the lyric "I've been living inside your heart-shaped box for weeks" didn't do it, pay attention to to this verse: "Meat-eating orchids forgive no one just yet/ Cut myself on angel hair and baby's breath/ Broken hymen of Your Highness, I'm left black/ Throw down your umbilical noose so I can climb right back." Yikes.  
Katy Perry – "Peacock"
Probably the least subtle sexual innuendo in the history of pop music, "Peacock" involved Katy Perry demanding to see her partner's "pea-cock" to make sure he's not all talk.
Enjoy unlimited access to 70 million ad-free songs and podcasts with Amazon Music Sign up now for a 30-day free trial
Sign up
Britney Spears – "If You Seek Amy"
Despite the newsreader literally spelling out the meaning of the song at the beginning, people still struggled to get their heads around this 2009 Britney Spears single. Written and produced by Max Martin, it appeared to reference both sex but also the controversy surrounding Spears's personal life. However, it also caused controversy because the pronunciation of the title could be heard as "F-U-C-K Me". Scandalous.
DNCE – "Cake by the Ocean"
It took a few months after the song's release but Joe Jonas's pop band eventually confirmed that, yes, this is a song about sex. It apparently originated from the track' co-writers, Mattman & Robin, confusing "Cake by the Ocean" for the term "Sex on the Beach".
Register for free to continue reading
Registration is a free and easy way to support our truly independent journalism
By registering, you will also enjoy limited access to Premium articles, exclusive newsletters, commenting, and virtual events with our leading journalists
Already have an account? sign in
Register for free to continue reading
Registration is a free and easy way to support our truly independent journalism
By registering, you will also enjoy limited access to Premium articles, exclusive newsletters, commenting, and virtual events with our leading journalists
Already have an account? sign in
Join our new commenting forum
Join thought-provoking conversations, follow other Independent readers and see their replies