Glastonbury 2015: How Kanye West proved the haters wrong to win over Worthy Farm
Err...there was a petition calling for Kanye to be banned from headlining?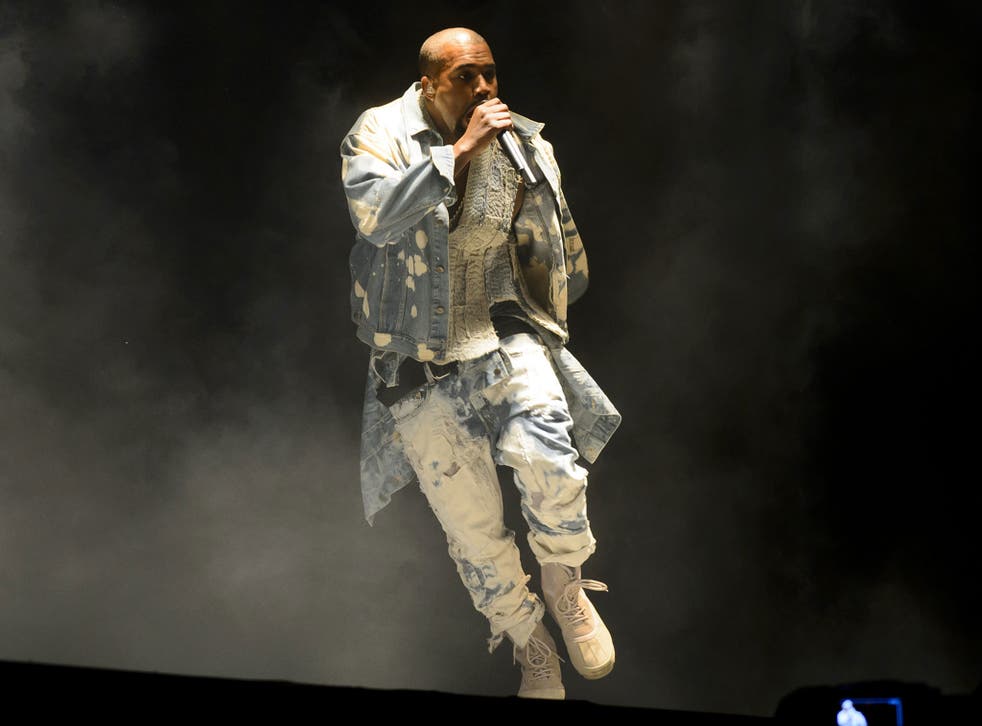 Kanye West successfully proved his doubters wrong with his smash hit headline set at Glastonbury Festival on Saturday night.
The rapper also known as Yeezus took to the Pyramid Stage remarkably on time at 10.15pm for an hour and a half set that cemented his status as the biggest hip-hop artist in the world. Or "the greatest living rock star on the planet" to use his own words...
Remember that petition to ban Kanye West from headlining Glastonbury, set up by a bloke from Norfolk who has never been to the festival? Kanye 1 - Norfolk bloke 0.
The crowd knew all the words
So much for the Glastonbury lot not being "into hip-hop". The 135,00 revellers sung along to every single lyric, including for Kanye's album tracks. Loudly. Take that doubters.
Only Kanye can make the Pyramid Stage rectangular
He turned the Pyramid Stage into the Rectangular Stage, stood in the middle and that was pretty much it in terms of his blocking for the evening. It must've been quite hard for some of those right at the front to see what was going on so blinding was the glare from the industrial scale lighting rig. Presumably he was letting the music speak for itself even for those unable to clap eyes on Yeezus?
He was so popular the wrong spelling of his name trended on Twitter
He brought Justin Vernon on-stage
Justin Vernon from Bon Iver, also known as one of the most musically-talented people out there. They performed "Woods", "Lost in the World" and "Hold My Liquor" and it was first class. Simple but oh so effective.
He's so hardcore he can wear fur boots under hundreds of burning bulbs
He kept his cool wearing five layers (of his own Adidas label no less) of combat gear under about 3,000 blinding stage lights. Although the beads of sweat did start to appear around half an hour in, he remained remarkably composed on this rare warm British summer night. Were those Ugg-boots he was wearing?
The most memorable Glastonbury performances

Show all 10
Backing dancers need not apply
Yeezy scrapped the usual gimmicks for his Glastonbury headlining debut. Take note Pharrell.
He quite literally touched the sky
There was a tense moment of stage silence before Kanye re-emerged in a crane above the crowd for "Touch The Sky". So maybe one gimmick is allowed then...
Join our new commenting forum
Join thought-provoking conversations, follow other Independent readers and see their replies