DaBaby removed from Lollapalooza line-up after homophobic comments
Rapper had been due to close Chicago festival on Sunday night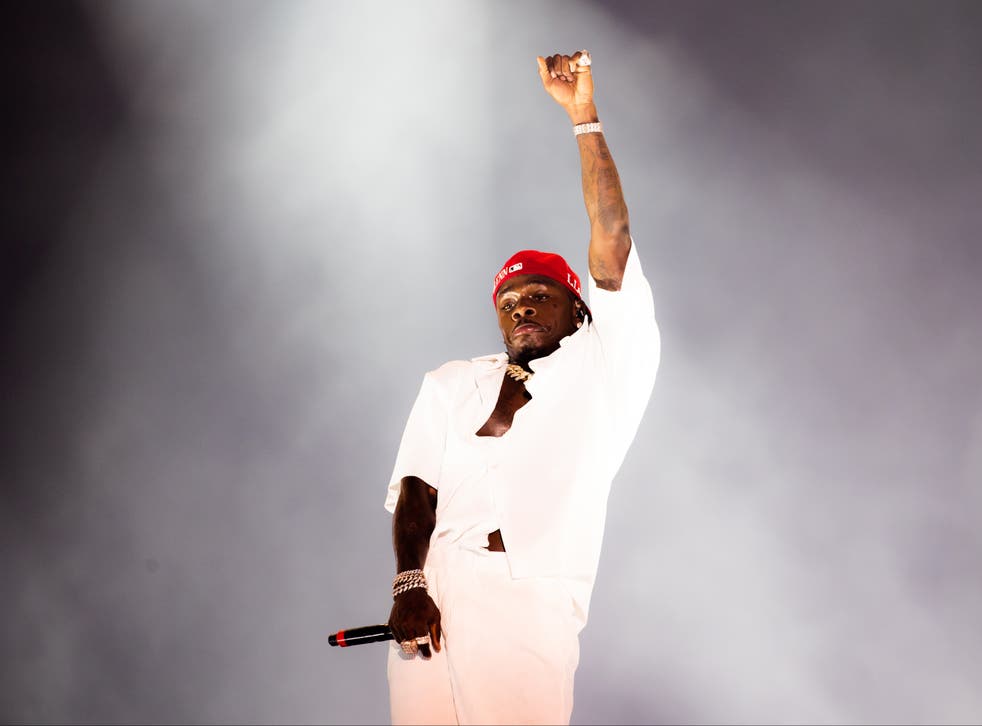 DaBaby was removed from the line-up for Lollapalooza festival at the last minute on Sunday (1 August) following homophobic remarks made at a previous event.
Last week, the rapper launched into a homophobic rant while performing on stage at Rolling Loud Festival in Miami, in which he called out members of the LGBTQ community and people with HIV and AIDS.
Using crude language, he asked attendees who weren't gay men or people affected by HIV or AIDS to raise their mobile phone flashlights, incorrectly stating that the disease would "make you die in two or three weeks."
DaBaby, real name Jonathan Kirk, had been due to close Lollapalooza on Sunday night. However, organisers of the Chicago festival tweeted earlier in the day that Young Thug would be performing at the 9pm closing slot instead.
"Lollapalooza was founded on diversity, inclusivity, respect, and love," their statement read. "With that in mind, DaBaby will no longer be performing at Grant Park tonight."
Multiple artists, including Madonna, Dua Lipa and Elton John have all spoken out against DaBaby following his comments.
The "Rockstar" rapper was also dropped from the line-up of Manchester's Parklife festival, which is taking place in September.
DaBaby has apologised for his original comments, writing on Twitter: "Anybody who done ever been effected by AIDS/HIV y'all got the right to be upset, what I said was insensitive even though I have no intentions on offending anybody. So my apologies.
"But the LGBT community... I ain't trippin on y'all, do you. y'all business is y'all business."