Ed Sheeran to play himself in Danny Boyle's new Beatles-inspired movie
'I got to actually kind of learn how to act'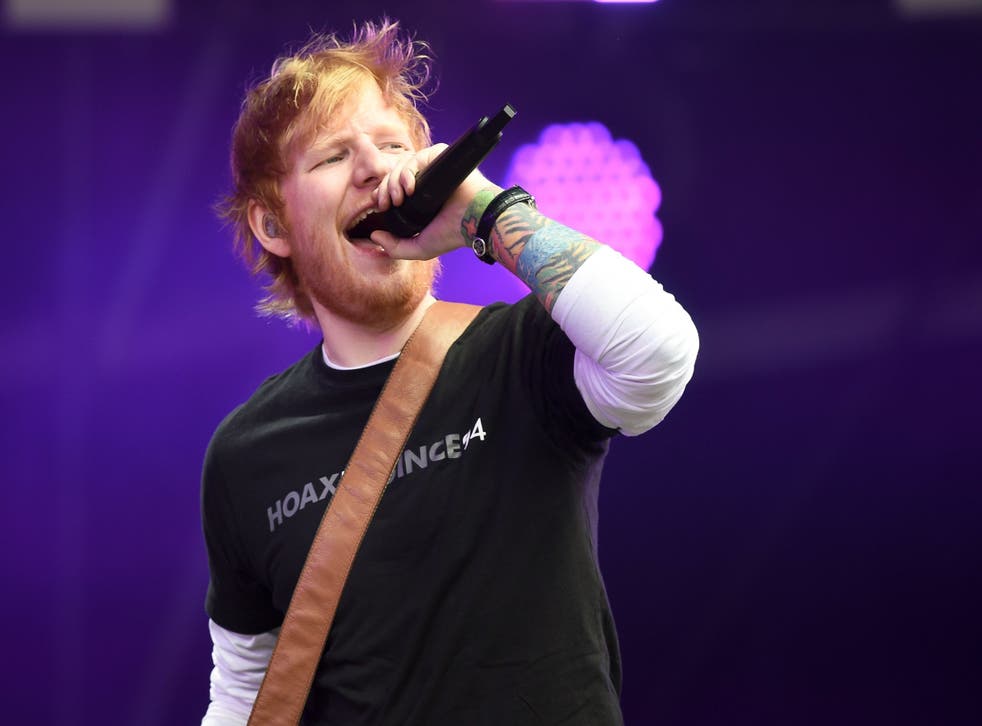 Ed Sheeran will be playing himself in Danny Boyle's upcoming film.
The "Shape of You" singer confirmed his role in the upcoming Richard Curtis penned music-themed comedy – tentatively titled All You Need Is Love – during a recent interview.
The role will be Sheeran's biggest to date, the troubadour having only had cameos in other projects, such as Game of Thrones, Bridget Jones's Baby, and The Simpsons.
"I got to actually kind of learn how to act," he said. "With the Game of Thrones thing, that was literally me popping in for a day and making a cameo. Or Bastard Executioner was me popping in for a day. But this was like full days on set, like full 12-hour days."
Ed Sheeran: career in pictures

Show all 12
The film sees Himesh Patel play a singer-songwriter who wakes up one day to discover that he's the only person in the world who remembers songs written by The Beatles.
"And then I discover him and take him on tour," Sheeran said. "Then he gets much, much bigger than me through doing stuff. Yeah, it's very clever."
Sheeran's part in the movie was wrapped earlier this year and was filmed amid his tour dates.
"They shot it around loads of my gigs. So it was a very intense two months. Because I would have four days of gigging and then three days of shooting a film," Sheeran said. "I was playing myself, so I don't think I was that bad. There wasn't much to (mess) up."
Boyle was meant to direct the 25th James Bond instalment after completing the film but has since parted ways with the project, citing "creative differences" with the producers.
All You Need Is Love is currently scheduled for release September 2019.
Join our new commenting forum
Join thought-provoking conversations, follow other Independent readers and see their replies