Ed Sheeran releases new songs 'Shape of You' and 'Castle On The Hill'
Ed Sheeran has released two, very different singles off his upcoming third album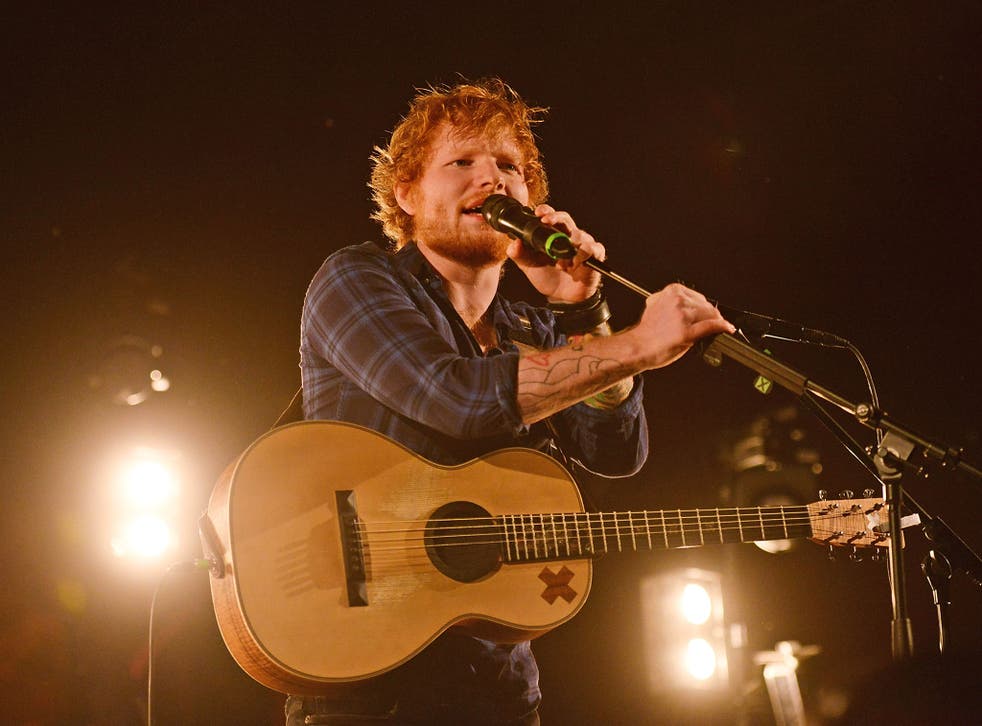 Ed Sheeran has released not one but two brand new singles at the outrageous time of 5am GMT.
'Shape Of You' and 'Castle On The Hill' were both posted on YouTube and iTunes and fans are going wild - it's the first new music from Sheeran since 2015.
We've been liveblogging news and reactions as it comes in - see below for the latest updates.
Here's what's happened so far:
Please wait for the liveblog to load...
The two singles are Sheeran's first releases since 2015 and are very, very different. 'Castle On The Hill", written by Ed and Benny Blanco (also on production), pays homage to growing up in Framlingham, Suffolk.
'Castle on the Hill' is inspired by Bruce Springsteen and from the sounds of it Foy Vance - it was written by Sheeran and Benny Blanco (also on production), and it pays homage to growing up in Framlingham, Suffolk.
"Shape Of You" was written by Ed, Johnny McDaid and Steve Mac (also on production), and goes back to that sound fans heard on 'You Need Me'.
Sheeran said: "Hello 2017! I've been working hard on the new material and I hope you can be as excited about it as I am. I really wanted to show two different sides to my music that I'm equally as passionate about and I just knew I wanted to roll with two songs at the same time. I'm absolutely buzzing to be back."
The Independent reported last week that his album would likely be titled - [Subtract/Minus] or÷ [Divide] following the mathematical theme of his two previous records 2011's + [plus] and 2014's x [multiply].
A tweet Sheeran posted on 5 January confirmed the title is ÷ [Divide]
Reasons why Ed Sheeran is not boring

Show all 15
The singer-songwriter is rumoured be making his 2017 comeback to live shows at the Grammy Awards in February, and is also expected to headline Glastonbury alongisde the already-confirmed Radiohead.
His return to social media has caused considerable excitement for fans, after his announcement in 2015 that he would be taking a year's hiatus from the spotlight.
Join our new commenting forum
Join thought-provoking conversations, follow other Independent readers and see their replies