Eminem attacks Donald Trump, says President has 'people brainwashed'
'I get almost flustered thinking about him — that's how angry he makes me'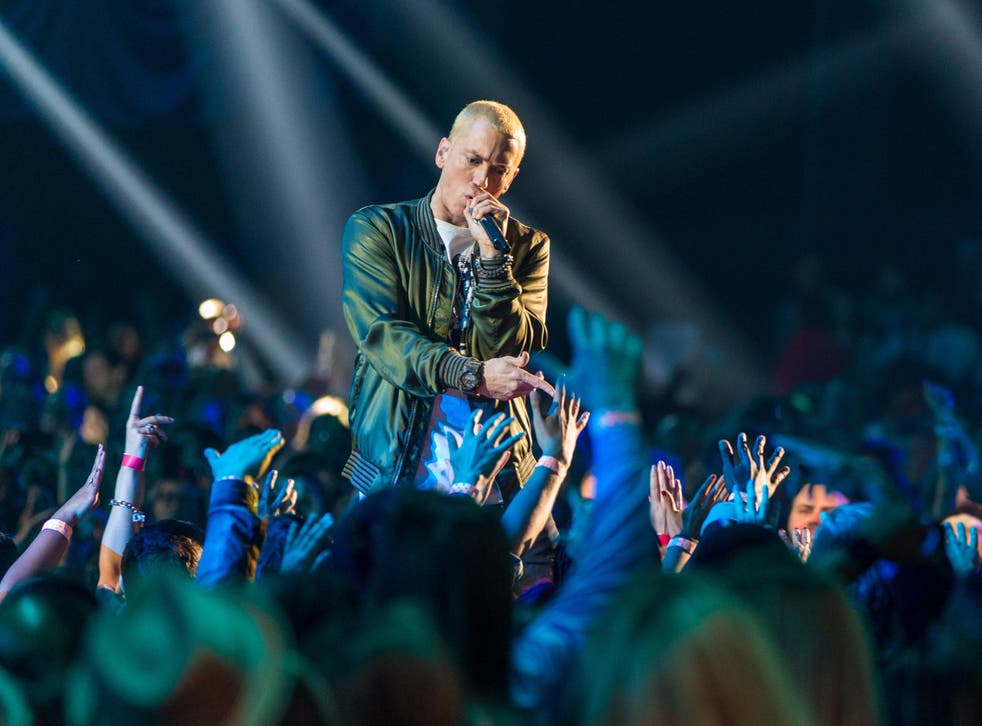 While promoting his new album, Revival, Eminem has been very vocal about Donald Trump, lampooning the current President on multiple occasions.
During an extensive interview with Vulture, the rapper spoke candidly about Trump once again, speaking about how he has "people brainwashed".
"I get almost flustered thinking about him — that's how angry he makes me," Eminem said. "The people that support him are the people he cares about the least and they don't even realise it.
"At what point do you — a working-class citizen, someone who's trying to make shit better for you and your family — think this guy who's never known struggle his entire fucking life, who avoided the military because of bone spurs, who says he's a billionaire, is really looking out for you? He's got people brainwashed."
Donald Trump's least presidential moments so far...

Show all 30
Eminem went on to talk about the Trump misleading people with the recent tax cut, which the rapper says "is not going to help the middle class. It's going to help Donald Trump."
"That people don't see that is so discouraging," he continued. "You know, there was even a time when I was mad at what was going on.
Asked whether he was mad at Trump supporters, Eminem said he initially hoped Trump voters get "fucked and learns a lesson" but soon realised that attitude was wrong.
"I don't want any voters to get fucked; everyone's trying to improve their lives," he said. "I just feel mad that Trump's sold people a dream that's never coming true. I want the division in this country to stop. And like I said, I most want people to take a second and think about what I'm saying."
Eminem made headlines before the Revival's release with a freestyle directed at Trump, the rapper adding that he was upset the President hasn't yet reacted to the track in any capacity.
Join our new commenting forum
Join thought-provoking conversations, follow other Independent readers and see their replies