Gwyneth Paltrow is selling Biggie Smalls purses for $1700
She previously pedalled an acrylic tray for 230 euros
Christopher Hooton
Tuesday 28 July 2015 11:34 Comments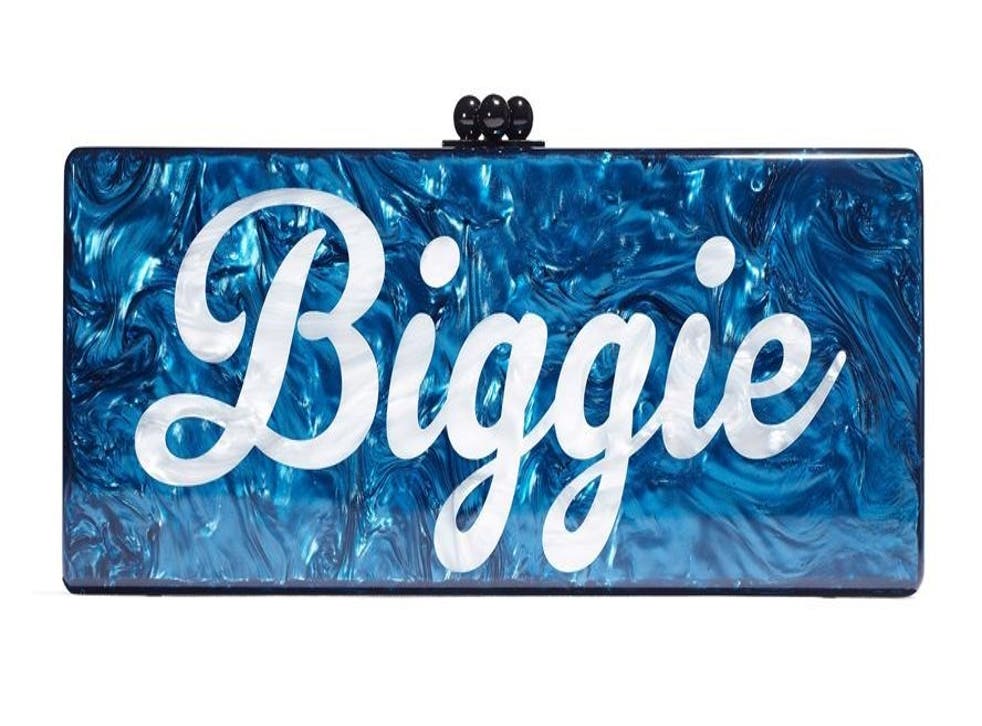 Always wanted to show your allegiance to either Tupac or Biggie in the debate over the former's death, but not had the purse to do so?
Don't worry, Gwyneth Paltrow's GOOP has got your back, which has just launched a bizarre range of rap-themed purses which pairs the two in the same item.
"We asked Edie Parker to designed a duo of hip-hop-themed clutches, just for us," the clutches' descriptions read.
It seems as though they chose rappers by typing "hip-hop" into Spotify, because the four choices are pretty obvious and disparate: Biggie, Pac, Hov and Shady.
All are priced at $1,695 and made from 100% acrylic.
Tupac is probably doing 120rpm in his grave over how his image is being used, the rapper having previously been 'resurrected' as a hologram at Coachella.
Paltrow's lifestyle website frequently makes headlines for pure WTF moments, having recently been criticised for suggesting women should steam-clean their vaginas.
(H/T Dazed Digital)
Register for free to continue reading
Registration is a free and easy way to support our truly independent journalism
By registering, you will also enjoy limited access to Premium articles, exclusive newsletters, commenting, and virtual events with our leading journalists
Already have an account? sign in
Join our new commenting forum
Join thought-provoking conversations, follow other Independent readers and see their replies