Jay Z to play exclusive gig for Tidal subscribers
The rapper will play rare songs from his back catalogue in New York next month
Jess Denham
Thursday 30 April 2015 09:09 Comments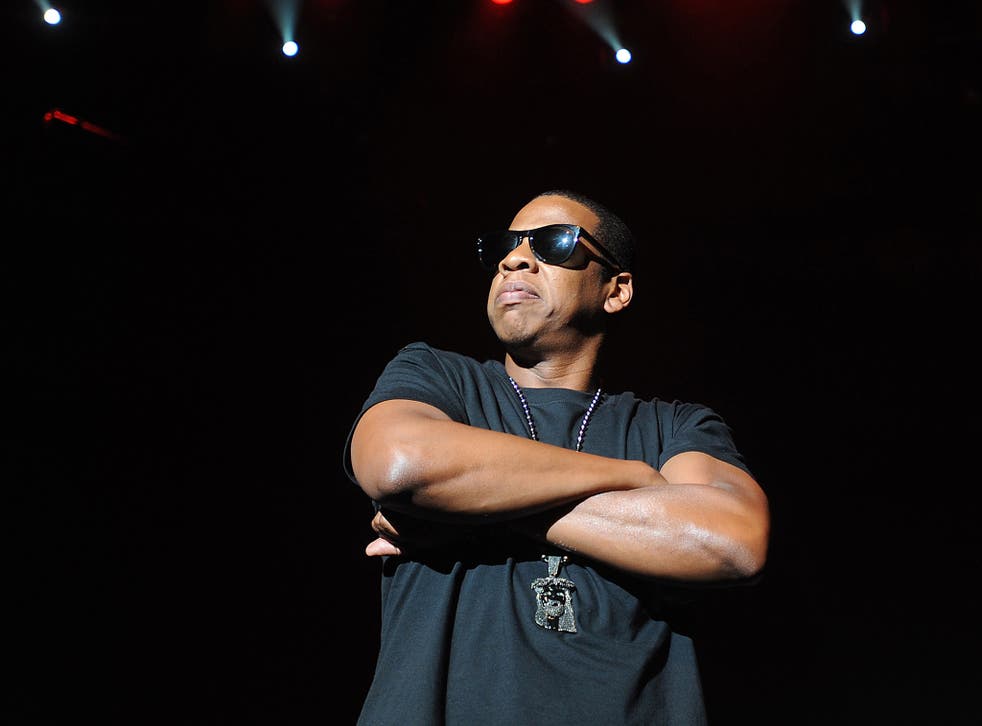 Jay Z's new artist-owned streaming service Tidal may have come up against a flood of criticism from both fans and musicians alike, but the rapper is not giving up and has just pulled his next big move.
Fresh with a bizarre new umlaut over his stage name, Shawn Carter is planning a special gig exclusively for Tidal subscribers. Tidal X: Jaÿ-Z B-Sides will feature songs from his extensive back catalogue that are rarely if ever performed live.
The one-off performance is set to take place at a yet-to-be-announced New York venue on 13 May. Tickets can be won by submitting a playlist to the app and sharing it on Twitter using the #TIDALXJAYZ hashtag.
Jay Z has been forced to defend his project from angry music lovers claiming it is an ego boost that will only serve to pay more to millionaires. Popular band Mumford & Sons have also turned against Tidal, describing the high-profile musicians behind it as "new school f**king plutocrats".
Jay Z took to Twitter in response, arguing that "big companies" are "spending millions on a smear campaign" against his business venture. "We are here for the long haul. Please give us a chance to grow & get better. We made Tidal for fans," he wrote, adding that the app offers more than just music in the way of video, exclusive concerts, pre-sale tickets and live sports.
"Tidal is where artists can give their fans more without the middlemen," he continued. "Tidal pays 75% royalty rate to all artists, writers and producers - not just the founding members on stage. Our actions will speak louder than words. We made Tidal to bring people the best experiences and to help artists give that to their fans over and over again."
Highest earning hip-hop artists

Show all 10
Kanye West, Nicki Minaj, Rihanna, Madonna, Beyonce and Deadmau5 were among the big name acts who joined Jay Z on stage to launch Tidal in March. The service insists it is not a direct rival to Spotify, but aims to "strike an honest blow" in shaping the future of music.
It was recently reported that Tidal had crashed out of the top 700 US apps download chart and coincidently boosted Spotify sales.
Register for free to continue reading
Registration is a free and easy way to support our truly independent journalism
By registering, you will also enjoy limited access to Premium articles, exclusive newsletters, commenting, and virtual events with our leading journalists
Already have an account? sign in
Join our new commenting forum
Join thought-provoking conversations, follow other Independent readers and see their replies