Led Zeppelin win 'Stairway to Heaven' copyright trial: Robert Plant and Jimmy Page issue statement thanking fans
The jury found that 'Stairway to Heaven' and 'Taurus' were not 'substantially similar'
Jess Denham
Friday 24 June 2016 10:16 Comments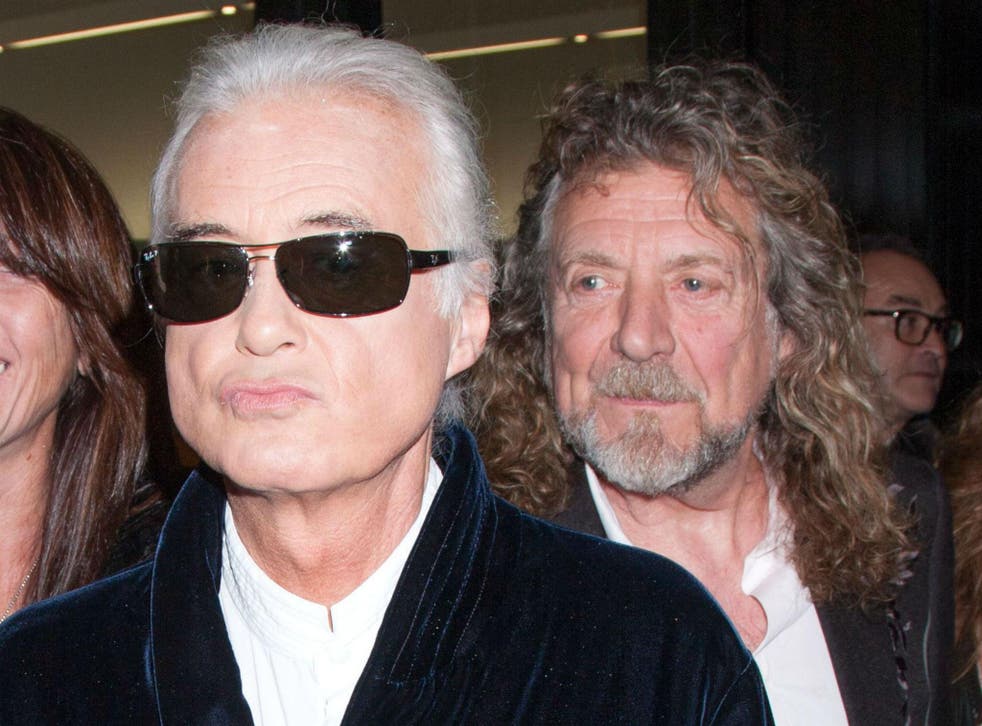 Robert Plant and Jimmy Page have issued a joint statement after a jury ruled that Led Zeppelin did not plagiarise their 1971 hit "Stairway to Heaven".
Plant and Page were accused of stealing the song's iconic riff from Spirit's 1968 instrumental track "Taurus". US District Judge Gary Klausner ruled in April that "Stairway to Heaven" bore "substantial" similarities with "Taurus" after Michael Skidmore, a trustee for late Spirit composer Randy Wolfe, filed a lawsuit alleging that Page had been inspired to write the song after touring with Spirit in the late Sixties.
The jury found that the two songs were not "substantially similar" in their fundamental elements, with the ruling welcomed by musicians as a victory for creative freedom.
"We are grateful for the jury's conscientious service and pleased that it has ruled in our favour, putting to rest questions about the origins of 'Stairway to Heaven' and confirming what we have known for 45 years," Plant and Page said in their statement. "We appreciate our fans' support and look forward to putting this legal matter behind us."
Led Zeppelin's record label Warner Music Group has also commented on the verdict, stating that "supporting our artists and protecting their creative freedom is paramount".
"We are pleased that the jury found in favour of Led Zeppelin, re-affirming the true origins of 'Stairway to Heaven'," a statement read. "Led Zeppelin is one of the greatest bands in history, and Jimmy Page and Robert Plant are peerless songwriters who created many of rock's most influential and enduring songs."
Best guitar riffs of all-time

Show all 10

Page said in his testimony that he first heard "Taurus" two years ago when his son-in-law alerted him to the comparisons with "Stairway to Heaven" that were emerging online, while Plant claimed to have "no memory" of watching Spirit play at a 1970 Birmingham gig as he was involved in a serious car crash that same night. Plant also argued that it was not a "problem" that Led Zeppelin covered other bands, including Spirit, at their early gigs. "In the nest of rock and rhythm and blues, there has always been cross-pollination," he said.
Register for free to continue reading
Registration is a free and easy way to support our truly independent journalism
By registering, you will also enjoy limited access to Premium articles, exclusive newsletters, commenting, and virtual events with our leading journalists
Already have an account? sign in
Join our new commenting forum
Join thought-provoking conversations, follow other Independent readers and see their replies