Record Store Day 2017: Vinyl appears on eBay for inflated prices
Guys, c'mon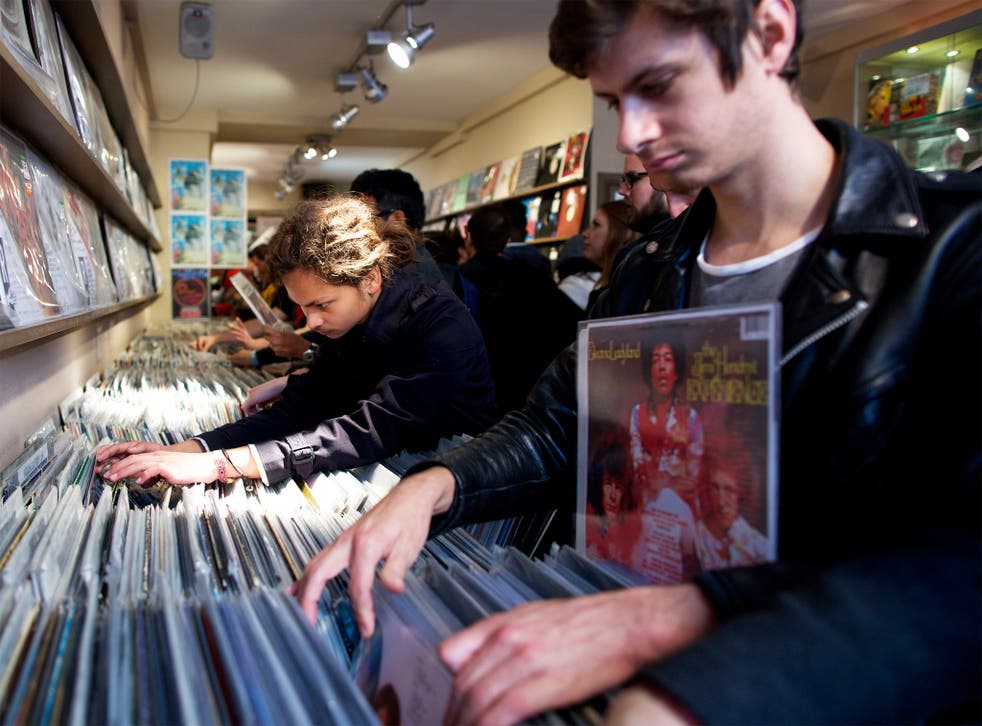 Record Store Day releases have already appeared on eBay at inflated prices, with some listed for over £200, it has been reported.
More than 500 releases are exclusively available through independent record shops today (22 April) – on vinyl, picture disc, cassette and more - to celebrate the event.
Queues began to form outside stores the day before the event and thousands of music fans have been sharing photos of their finds during the day.
Yet records have also begun appearing on eBay - NME reports that David Bowie's Gem Promo Box has been listed for over £200, a Prince six-set LP collection is listed for £200, and The Ramones singles boxset is listed for £180.
Critics of RSD have suggested that, while it was previously a great way to support independent stores, the event has become a "Black Friday event that clogs pressing plants".
Johnny Marr criticised "eBay tossers" re-selling his Record Store Day release for an inflated price back in 2015.
Writing on Twitter, he condemned anyone who sold copies online at a higher cost.
"Do not pay inflated prices for I Feel You on eBay," he added. "It's a rip off & not in the spirit of RSD. Johnny #screwthetouts."
The official Record Store Day website reads: "Record Store Day is the one day of the year when over 200 independent record shops all across the UK come together to celebrate their unique culture.
"Special vinyl releases are made exclusively for the day and many shops and cities host artist performances and events to mark the occasion. Thousands more shops celebrate the day around the globe in what's become one of the biggest annual events on the music calendar."
Earlier this year we spoke to experts about what they predicted for vinyl and streaming for the rest of 2017 - read here.
Register for free to continue reading
Registration is a free and easy way to support our truly independent journalism
By registering, you will also enjoy limited access to Premium articles, exclusive newsletters, commenting, and virtual events with our leading journalists
Already have an account? sign in
Register for free to continue reading
Registration is a free and easy way to support our truly independent journalism
By registering, you will also enjoy limited access to Premium articles, exclusive newsletters, commenting, and virtual events with our leading journalists
Already have an account? sign in
Join our new commenting forum
Join thought-provoking conversations, follow other Independent readers and see their replies