Suicide Squad: Jared Leto to play the Joker in Skrillex and Rick Ross music video
The untitled track features multiple references to the upcoming DC Comics supervillain movie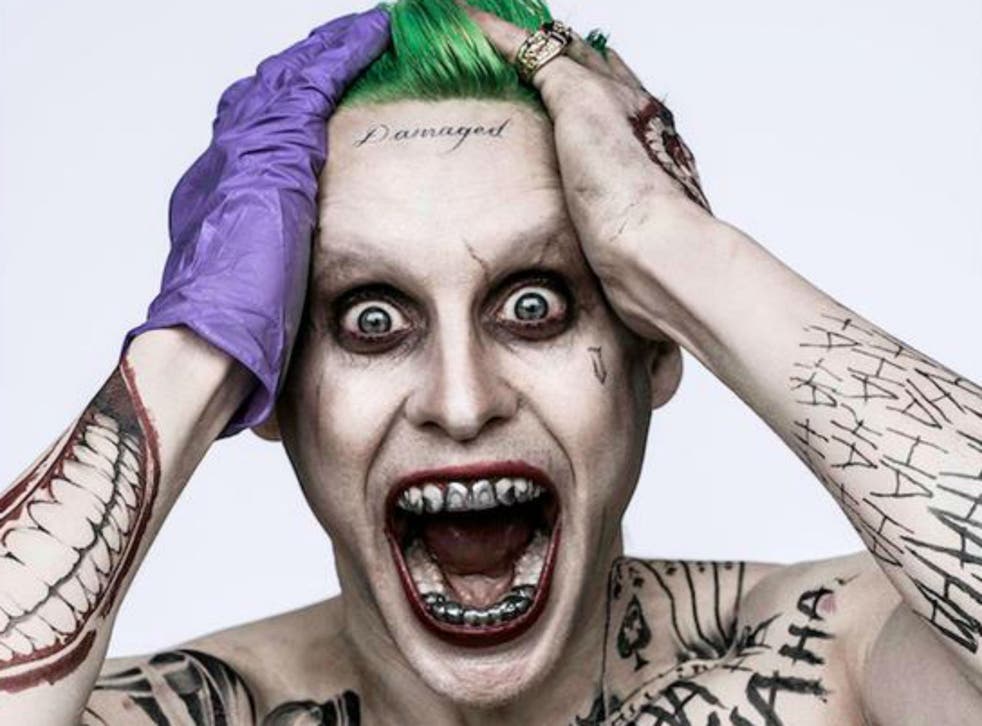 Jared Leto will be playing the Joker in the music video for Rick Ross and Skrillex's banging new Suicide Squad track.
Last week, the Oscar-winning actor posted photos of himself in full costume on Twitter, Snapchat and Facebook before Batman News discovered that he had been filming for the video in Miami.
The as-yet-untitled song is yet to be released but a snippet of an early version is available on SoundCloud:

References to the upcoming DC Comics supervillain movie abound, with Rick Ross mentioning "Suicide Squad", "Gotham City", "Killer Croc" and the "purple Lamborghini" Jokermobile (actually a Vaydor 35, to get picky about it) .
Skrillex premiered the track at WAV Nightclub in New Jersey's Atlantic City earlier this year. It is expected to feature on the film's official soundtrack, although this is yet to be confirmed, with the video set for release on 1 July.
Suicide Squad has been much-hyped as this summer's big blockbuster, with mostly positive test screening reviews ranking fans' expectations up even higher. Margot Robbie stars alongside Leto as his unhinged on-off lover and accomplice Harley Quinn, while Will Smith, Cara Delevingne, Joel Kinnaman, Viola Davis and Jai Courtney also star.
The story follows Batman v Superman: Dawn of Justice, with Ben Affleck making a brief cameo as Batman, and focuses on a group of villains recruited by a secret government agency to carry out black op missions in exchange for reduced jail sentences.
Suicide Squad character posters

Show all 38

Suicide Squad hits UK cinemas on 5 August.
Join our new commenting forum
Join thought-provoking conversations, follow other Independent readers and see their replies