Taylor Swift reveals why she quit Spotify: 'I will not dedicate my life's work to an experiment'
The 1989 star decided to 'change the way she was doing things' with her music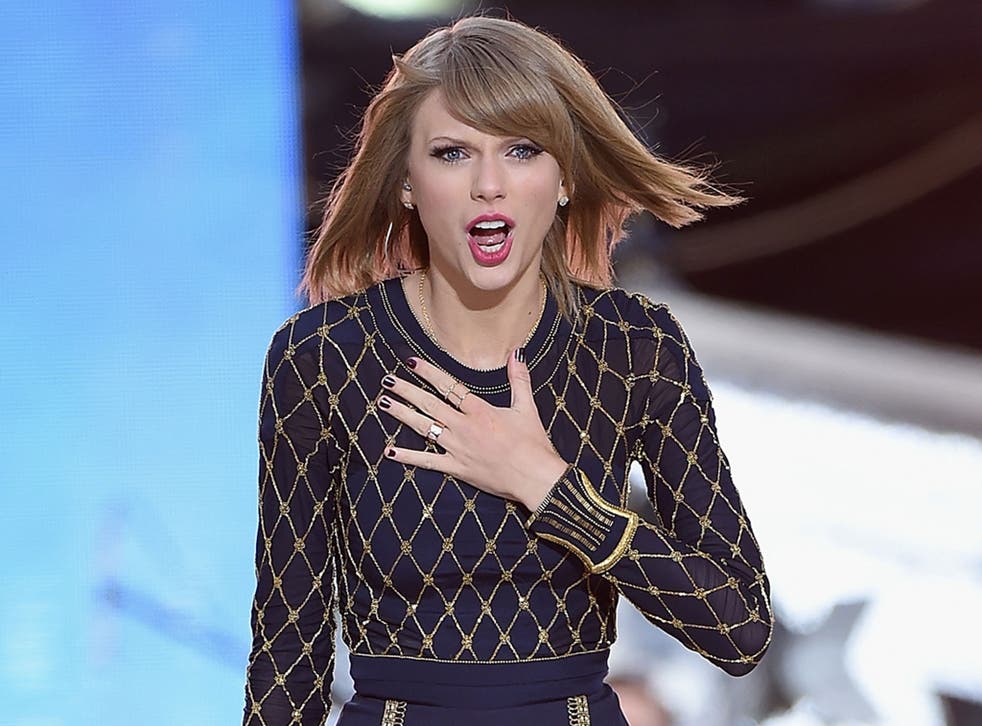 Taylor Swift has defended her decision to withdraw her music from Spotify because she does not think artists are treated fairly.
The "Shake It Off" singer, whose new album 1989 is proving a huge hit worldwide, has removed all her previous releases from the streaming service despite them begging her to reconsider.
"Music is changing so quickly and the landscape of the music industry itself is changing so quickly, that everything new, like Spotify, all feels to me a bit like a grand experiment," she told Yahoo, adding that she does not believe music is valueless and should be free.
"I'm not willing to contribute my life's work to an experiment that I don't feel fairly compensates the writers, producers, artists and creators of this music."
Swift insists she is "really open-minded" and wants to be "a part of progress", but thinks Spotify is "taking the word 'music' out of the music industry".
"I felt like I was saying to my fans, 'If you create music someday, if you create a painting someday, someone can just walk into a museum, take it off the wall, rip off a corner off it and it's theirs now and they don't have to pay for it," she said.
"I didn't like the perception that it was putting forth and so I decided to change the way I was doing things."
Musicians against Spotify

Show all 10
Spotify, however, argues that fans "should be able to listen to music wherever and whenever they want".
The company published a long blog post aimed at tempting Swift back. "Artists have an absolute right to be paid for their work and protected from piracy," it read. "That's why we pay nearly 70 per cent of our revenue back to the music community."
She has also been rumoured for a Glastonbury headline slot after the festival's founder Michael Eavis reportedly expressed interest in booking her.
Register for free to continue reading
Registration is a free and easy way to support our truly independent journalism
By registering, you will also enjoy limited access to Premium articles, exclusive newsletters, commenting, and virtual events with our leading journalists
Already have an account? sign in
Register for free to continue reading
Registration is a free and easy way to support our truly independent journalism
By registering, you will also enjoy limited access to Premium articles, exclusive newsletters, commenting, and virtual events with our leading journalists
Already have an account? sign in
Join our new commenting forum
Join thought-provoking conversations, follow other Independent readers and see their replies