Theresa May 'Liar Liar' song: Who are Captain Ska? The band behind the chart-climbing protest hit
It's attracting thousands of downloads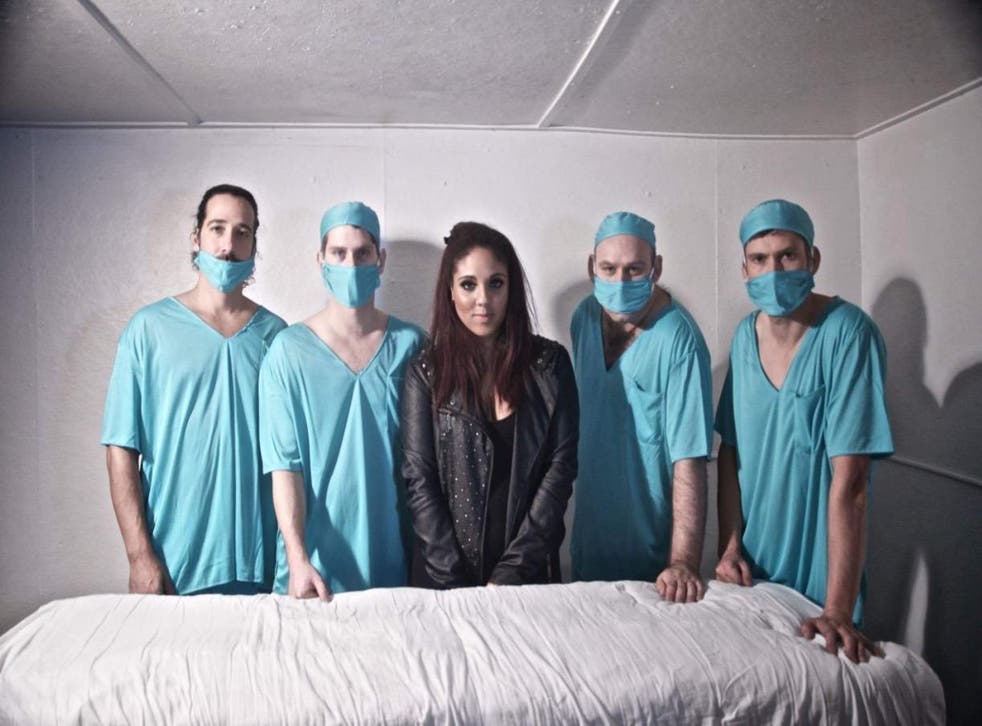 Ska music is still alive?
It is, at least in the novelty viral protest realm.
What's the deal with the song?
It's a catchy track detailing Theresa May's hypocrisies along with NHS and education crises ahead of the general election.
Who is Captain Ska?
Who are they, rather, a London-based band made up of session musicians who have performed with Vampire Weekend, Paloma Faith, Girls Aloud, The Streets and more.
Why do I feel like I've heard 'Liar Liar' before?
It was first released in 2010 and went to No 1 in the UK reggae chart. 'Liar Liar GE2017' is an updated version targeting the prime minister.
Why did they make it?
Producer and trumpet player Jake Painter "decided there wasn't a big enough musical response to the coalition government and it's austerity drive policies".
Where will the proceeds go?
The band say they'll be split between food banks around the UK and The People's Assembly Against Austerity.
Where is it charting?
It's currently at No. 3 in the iTunes UK download charts, with nearly half a million YouTube views and a #16 placing in its trending list.
What if it gets to No. 1 in the official chart?
It's unlikely radio stations will play it, but if it reaches No. 1 they may be forced to explain why.
Register for free to continue reading
Registration is a free and easy way to support our truly independent journalism
By registering, you will also enjoy limited access to Premium articles, exclusive newsletters, commenting, and virtual events with our leading journalists
Already have an account? sign in
Register for free to continue reading
Registration is a free and easy way to support our truly independent journalism
By registering, you will also enjoy limited access to Premium articles, exclusive newsletters, commenting, and virtual events with our leading journalists
Already have an account? sign in
Join our new commenting forum
Join thought-provoking conversations, follow other Independent readers and see their replies