The Independent's journalism is supported by our readers. When you purchase through links on our site, we may earn commission.
Todrick Hall: Taylor Swift dancer speaks out over backlash to 'Look What You Made Me Do' video
Performance artist and social media star says he was branded a 'sellout' for appearing in Swift's video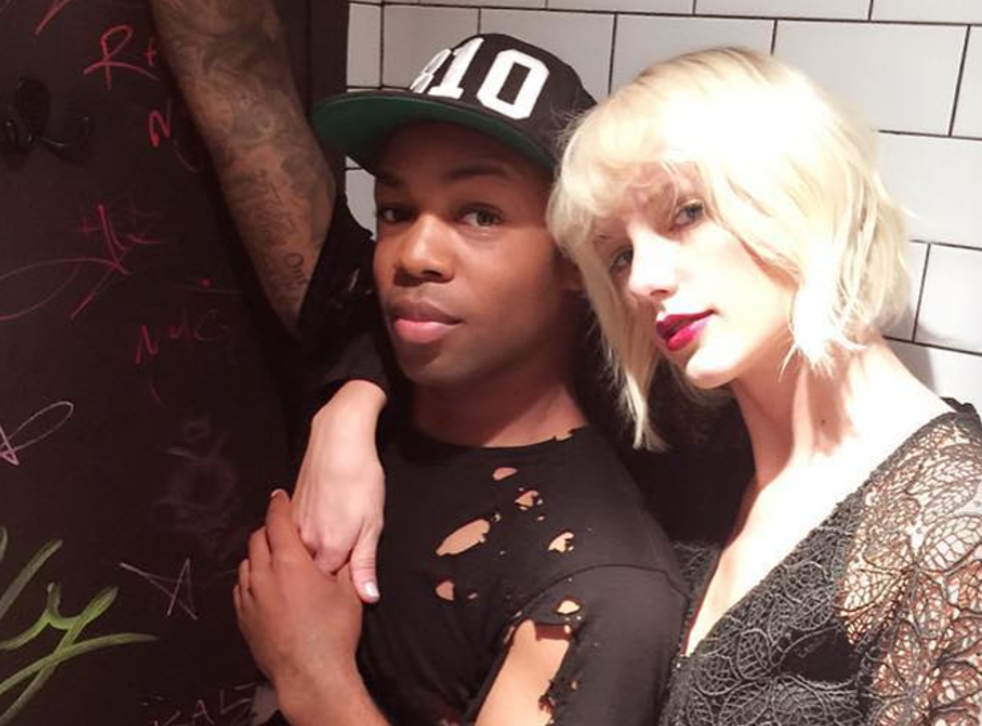 A dancer who appeared in Taylor Swift's "Look What Your Made Me Do" video has spoken out after he was criticised for taking part.
Swift released the controversial video for the first single off her upcoming album reputation in August after sharing a 13-second preview.
Todrick Hall, star of YouTube, RuPaul's Drag Race, MTV, American Idol and Kinky Boots, was featured as one of the dancers in the clip, and found that he was instantly trolled as a "sellout".
Hall, who is openly gay, claims he was accused of betraying both the black and LGBTQ communities just for associating with Swift.
Beyonce fans were among those apparently sending him abuse, despite the fact that he had appeared in two videos by the Lemonade artist, because many claimed Swift's video was a copy of the visuals for Beyonce's song "Formation".
Hall befriended Swift after she praised his work and followed him on Twitter.
Speaking to Yahoo Hall explained: "Artistically, I didn't feel that was the case. I'm a humongous Beyoncé fan. I've worked with Beyoncé. I've choreographed for Beyoncé.
"And I would never intentionally be a part of art that I felt was ripping off my favorite artist of all time. But I felt like these were two completely different lanes."
Others accused him of "selling out" for money, to which he responded: "I didn't do this Taylor Swift video for money. I did it because she's my friend, and she was very excited about it. And she wanted people to be there who she could trust, because it was a very big undertaking. I was proud to be there, but money was not a factor for me. I don't do things for money.
"I have gotten comments from people who are upset and have literally said the fact that I am friends with a white person is a problem, because white people don't possess the ability to love or ever truly care about black people. And I find that very disheartening."
Swift just released the second single from her forthcoming album reputation, which is due out on 10 November.
"Ready For It?" was dropped with far less of the fanfare that preceded "LWYMMD", and was released on streaming services shortly after a teaser clip featured in an advert ESPN's college football coverage.
Follow Independent Culture on Facebook for the latest news, features and video
Join our new commenting forum
Join thought-provoking conversations, follow other Independent readers and see their replies