Watch Adele perform a snippet of new song 'When We Were Young' from 25
'We were sad and getting old it made us so restless / Oh I'm so mad at getting old it makes me restless'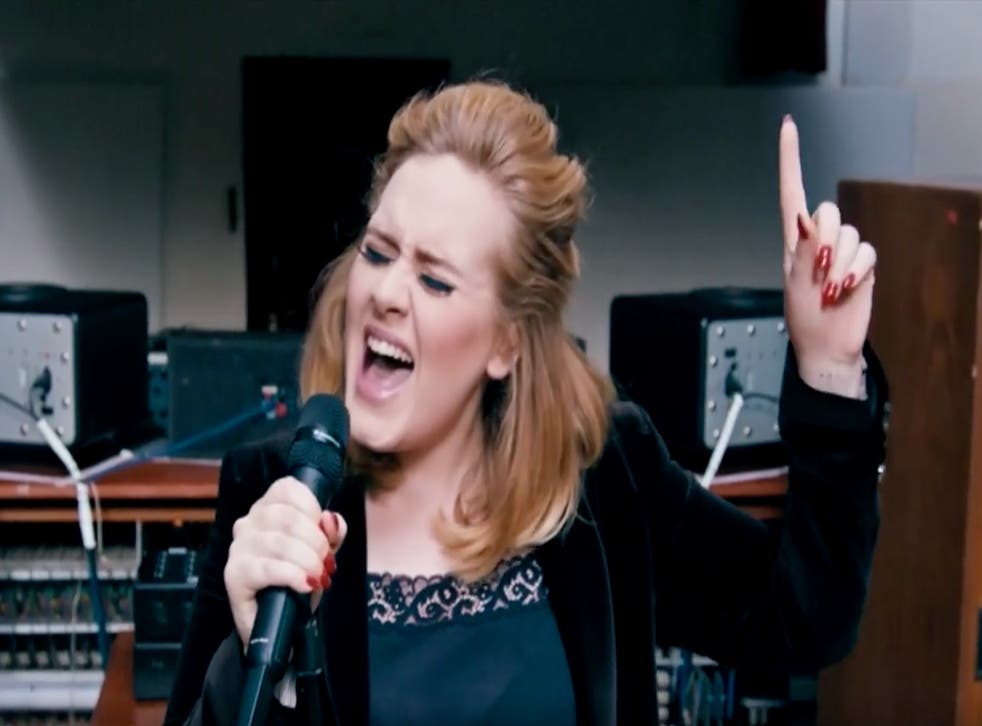 So far, we've only heard Adele's comeback single "Hello" from the forthcoming album 25.
Now, thanks to a clip from 60 Minutes Australia, we've had a first listen to upcoming track "When We Were Young".
Listen to the minute long snippet below, the song starting at around the 1.25 mark.
"Let me photograph you in this light in case it is the last time that we might be exactly like were before we realised
"We were sad and getting old it made us so restless / Oh I'm so mad at getting old it makes me restless / it was just like a movie / It was just like a song / When we were young"
25 drops on 20 November and is expected to sell over a million copies in its first week alone. The 27-year-old is thought to be "pulling a Taylor Swift" by taking her music off the streaming service Spotify.
In a recent interview, she spoke about her son motivating her to start doing music again, saying: "Everything I do, in every channel of my life, is part of a legacy that I'm making for my child. For my children, if I have more.
"I'm not motivated by much, certainly not by money – but I'm motivated by that. I want my child to see his mum running a proper business again. Being a boss again. Hopefully smashing it again."
Register for free to continue reading
Registration is a free and easy way to support our truly independent journalism
By registering, you will also enjoy limited access to Premium articles, exclusive newsletters, commenting, and virtual events with our leading journalists
Already have an account? sign in
Register for free to continue reading
Registration is a free and easy way to support our truly independent journalism
By registering, you will also enjoy limited access to Premium articles, exclusive newsletters, commenting, and virtual events with our leading journalists
Already have an account? sign in
Join our new commenting forum
Join thought-provoking conversations, follow other Independent readers and see their replies